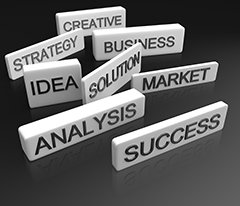 Email marketing is one of the most efficient strategies to build traffic. It is not only about multiplying the numbers but building a successful relationship with your readers at large. Offering weekly or monthly newsletters, daily updates, broadcasting news and occasionally following up on your readers request through email enables you to get closer to your readers and eventually pursue them to take favorable action.
Realizing the importance of email marketing in current scenario forced us to think as to which email marketing provider is the best. Out of the bunch of service providers we finally short-listed MailChimp and AWeber. While both the services offer great features, here is a comprehensive discussion on the key points which will help you in deciding which one is better suited for you and your online business.
Cost Efficiency
MailChimp seems to be a clear winner on this front. With its offering to sign up for free account it provides you the opportunity to experiment with list building for up to 2000 subscribers with a limit of 12000 e-mails per month.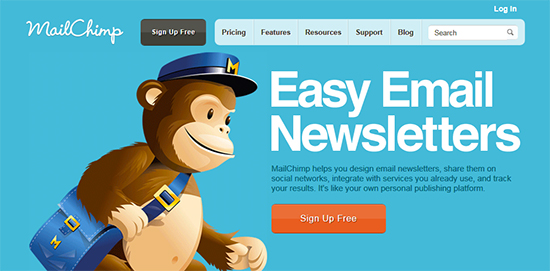 AWeber on the other hand does not feature a free account but provides 30 days money back guarantee with the initial sign up for just $1 (which upgrades to $19.99 after first month). In the premier month, AWeber offers full featured service to manage up to 500 subscribers with no limit on number of mails.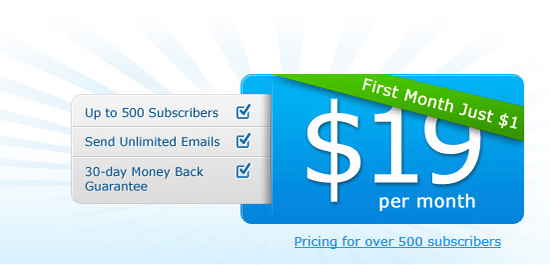 When you compare this with MailChimp's free account where some critical features like auto-responder is missing the pronounced benefits of using free service over premium services vanish. However MailChimp also provides full-featured premium services with clearly laid out pay as go and monthly plans starting with as low as $10. But in the long run, there is not quite much difference between the billing plans of MailChimp and AWeber.
Ease Of Designing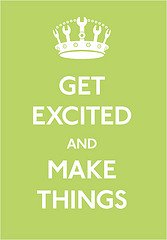 After considering the pricing, the next very important factor to consider is the ease and freedom of designing the opt-in form and the newsletter. Both the services — AWeber and MailChimp offer ready to use templates making it relatively easier for you to design and customize your e-mail campaign.
Along with the freedom of designing with templates, MailChimp offers you the flexibility of coding the design right from scratch as well. Just select the layout and get started. It provides GUI editor for design freaks and an advanced editor for code gurus. It also features image hosting thus enabling you to upload the images right into your e-mail campaign.
MailChimp's design and customization options are more user friendly and fun to play around with as compared to AWeber's professional interface with design view, source view and preview tabs at the bottom.
Deliverability Rate
From the performance perspective one thing that sets itself apart from the other as far as email marketing software are concerned is the deliverability rate. If 100% of the mails can easily get through the spam filters nothing like that. This is where AWeber has an edge over MailChimp.
Many of the experienced users have come to love AWeber (and have switched to AWeber) for its 99% mail delivery rate. MailChimp emails on the other hand are struck in spam filters and lacks way behind the delivery rate offered by AWeber. One of the reasons for this drawback on the part of MailChimp may be its feature to add to the subscriber list manually without sending a confirmation mail to the client like AWeber does.
E-mail Tracking
A lot of people have switched to AWeber from MailChimp owing to the fact that AWeber's e-mail tracking efficiency outweighs MailChimp's tracking abilities. You can easily assess the success of your email campaign with the stats provided by AWeber in the Reports section. AWeber's reports help you in determining the number of subscribers joining your campaign daily, weekly and monthly basis and also enables you to track the number of opens, clicks and hits. There is no such in-built email tracking system in MailChimp. It however features Site Analytics360 which enables you to analyze the campaign stats in Google Analytics account.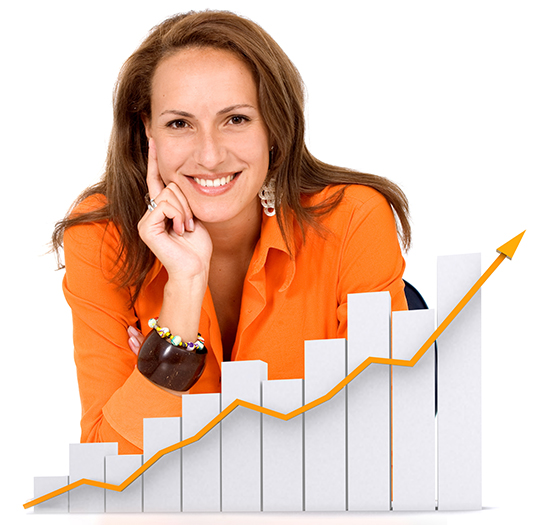 Managing Subscribers / Lists
List building is the primary objective of using email marketing software. Thus the ability to handle and manage multiple lists efficiently makes a huge difference. MailChimp suffers from certain drawbacks in this respect, like:
Adding Without Confirmation: MailChimp offers you to import and add the contacts manually. This sounds a great feature and is supported by AWeber as well. When you manually add or import the contacts, AWeber sends a confirmation message to the members before adding them to the list. MailChimp skips the confirmation message and starts sending the subsequent email newsletters which are then stuck in the spam filters.
Subscribers Count: Both the services allow you to manage multiple lists. You can segment the list and group the customers on the basis of activity (AWeber) and interests in case of MailChimp. When MailChimp creates groups for managing the list, it increments the subscribers count for the members coinciding in two groups, resulting in fake count.
Auto Responder Service
MailChimp doesn't feature auto responder service in its free package and the autorespoder feature available in premium packs is not as advanced as offered by AWeber. Lets check out some instances where AWeber's autoresponder proves to be more useful.
Custom Redirect Page: If a subscribed user re-enters the credentials to become the part of the email campaign AWeber redirects the subscribed user to the custom page whereas MailChimp flashes an error message reporting that you are already signed up.
Accurate Information: AWeber's autoresponder provides accurate information about exactly which subscriber has received which follow up emails and when. Refer this article for authenticity.
Avoids Duplicate Messaging: If a user is simultaneously added to more than one list at a time, AWeber's autoresponder counts it as one member and thus makes sure that only one email message is sent to the subscriber on multiple lists. More on this here.
Social Media Integration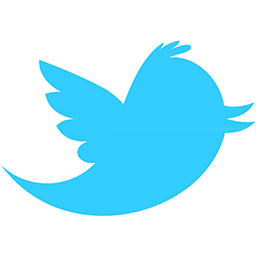 If you are looking forward to kill two birds with one stone, i.e. promote social sharing along with the e-mail campaign, there is nothing like MailChimp's support for social sharing. It allows you to post the campaigns on FB and Twitter, integrate / add FB like, send and tweet buttons to the newsletters and provides social stats for tracking activity on social networks. AWeber does provides the option to post the campaign on FB and Twitter but the support for social sharing is not as comprehensive.
Customer Support
As far as the customer support going by the words of experienced users AWeber's customer support is highly efficient. It provides multiple options to instantly resolve the customer queries. You can reach the customer desk for technical expertise and get help either through phone, email or live chat. MailChimp also provides email and live chat options but there is no way to interact with customer care directly over the phone which comes in a way to solve urgent issues.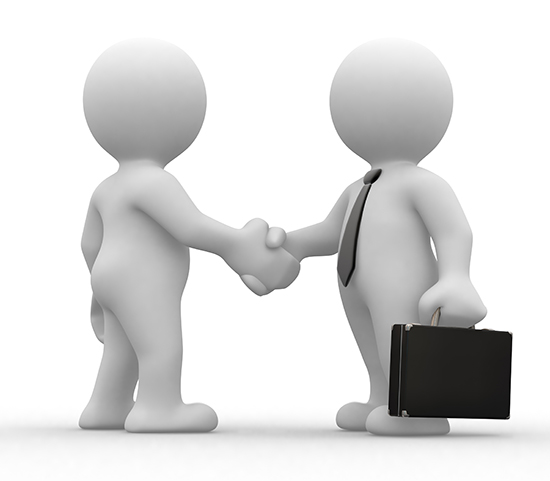 If you are a complete beginner to email marketing and not pretty sure of what to start with MailChimp is the best option. Try its free account, play around with design and customization options and above all benefit from its 2000 subscribers, 12000 mails per month scheme. But if you are a perfection lover only the AWeber's professional package can satiate you. While MailChimp is power puffed with user friendly features AWeber offers advanced features which takes email marketing to new level. So it entirely depends on your purpose and comfort level as to which one is better for you.
Posted In: