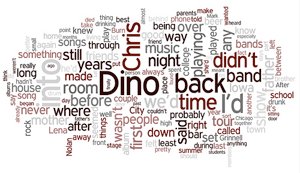 Many of you would be aware of my criticism of the Thesis theme earlier. The post drew a lot of reaction and more comments recently. This motivated me to purchase it and try it out. One common thing I've seen amongst the buyers is that every buyer does a review of Thesis and most also place affiliate links on their site. To be honest after buying a product you become more or less biased somehow. To put things into perspective, there's a lot of competition in the web design market. With the high visibility of the Thesis theme (thanks to the affiliate links, promotion and mass reviews), you should take into account that Thesis is not the your first and the last option. However, here's the review.
Last week I bought the developer license for Thesis. It allows me to deploy the theme at as many sites, whether mine or my clients'. Further it allows me to remove the attribution link in the footer. The license cost me $164 and I could immediately download the package. However Thesis was not my first choice. I wanted a complete custom design solution for my blog. I contacted many web designers of good repute. However I didn't hear back from a single one. One reason could be because all these designers run their blogs and looks like blogging is a more profitable business than web design. As a last resort, in a pursuit of having a tool (or a weapon) to set things up and fire up a blog I went for Thesis. While I'm still not prepared to upload Thesis here on Convertica you can check my other site – The Essence Of Indian Music – where I post once in a blue-moon.
One reason I'm critical about paid software is because I'm an open source developer myself. My software may not be GPL compatible but it is free for use by anyone including the kids and it is free for use anywhere whether in your office or in your kitchen. I don't see much value in buying software because the return value is (most of the time) intangible. So unless it is a showstopper, I stay by the side of open source. In fact it is the open source software which is there in the market to keep the prices balanced and to give the paid software a run for the price.
Thesis is not a theme which will be at the top of the charts in the design galleries. There's a very important reason behind this. Thesis comes in a vanilla flavor and is targeted at the professional blogger community. Such a customer base is interested in custom design or premium theme solutions. Thesis is more of a themeing or a design solution (or call it a theme framework) than a theme. The word theme can be misguiding and most of the times users expecting flashy colors and fancy backgrounds tend to be caught by surprise. Thesis looks plain but professional. Thesis as such it has some distinct features.
No design – That means no fancy colors and no flashy images. It is simple and stripped of artifacts which can find similarity with the themes of other customers using it.
Flexibility – A design targeted at a niche customer base has to have the flexibility for customs required for branding and custom layout. This requires an options panel to set your preferences so the users need not get into the coding and technicalities of the setup.
Typographical Compatibility – Customization can induce a lot of quirks, especially in the days when Internet Explorer 6 still rules the ignorant, lazy, arrogant and the biased. Also, even if it was not for the crap-ware browsers floating around, design integrity needs to be maintained despite customization.
Typography – Thesis flaunts an extremely professional and confident out-of-the-box look thanks to its beautiful typography. Thesis is about impression, usability and accessibility.
Support – Thesis is supported by the DIY Themes Forums. All my threads fetched an answer within a few hours over the weekend. You can only expect shorter times during the weekdays.
How Thesis does it
If flexibility and customization have to be commanded without explicit inline coding, you need to harness the power of PHP – a server side technology which is an intrinsic pre-requisite for running WordPress. Also Thesis implements a lot of utility hooks so that those who can't help messing with the things (perhaps because old habits die hard), you have access to a custom functions.php file where you can place your custom code. You can insert things before or after or inside almost all major layout blocks. Similar CSS functionality can be plugged with checking the option to use custom.css file and you can color your site red with transparent text color.
While you are getting all this control, God help you the day you face the Digg effect. I have serious doubts if a caching plug-in can save your site since even a lot of CSS is generated on the fly by Thesis using PHP served as CSS with the "text/css" mime-type.
The more you try to reap from technology, the more complicated it gets. And the more customization you allow, the higher the chances of technical quirks and artifacts coming into play. Thesis is not infallible in this regard. Any layout changes if done using the custom.css file aren't taken into calculation and may break things. It will be best to have an options panel dedicated to borders, margins and paddings of the main constituent blocks to allow layout calculations using PHP (can't help being a geek).
Amongst a host of options there's an option to include the Google CSE code. I couldn't get it to save the script code line which breaks at the quotes – maybe it doesn't get "escaped" properly. I'm sure there are more glitches but honestly I'll be nit-picking (understanding it as a developer myself). These things come as a part and parcel of any advanced software.
Overall Thesis is a stable, usable, customizable and professional theme with (undoubtedly) beautiful typography (which has me impressed). I'd expect more options in the future as a lot of other Thesis customers are. It is a killer for the price because it comes with free upgrades and support. That being said, this is not the only theme you have to use. If you are just starting out, you may want to go with a free theme. This theme is clearly meant for those who have blogs which earn them this theme's cost and pay their bills. If you are on a budget but have some time to spare you can achieve almost all functionality with free plug-ins and basic coding. If you really want to buy a professional theme know why you want to buy one and what to look for or why wouldn't you want to buy one.