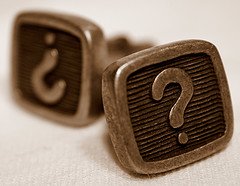 The very nature of the business call for generation of new ideas for reaching a greater audience, a mass of potential customers. And websites are a good start for growing the business online. But when it comes to online visibility, having a website alone does not solve the purpose. To make your website search friendly, integration of a business blog is must. It is not only about online visibility, the blogs help in growing the customer base and establishing your expertise and publicizing the services and more. Here are 10 reasons why having a blog is must for your business.
An Effective Marketing Tool

A business blog can successfully serve as the medium of promoting the business online. A blog as such is an effective medium of communication and a business blog can benefit from the very nature of blog, i.e, broadcasting the latest happenings. The business blog serves the huge masses with latest updates related to the products and services of the business. It serves as an effective medium for:

Announcing the product launch or perhaps the discount offers or new innovations. For example, Google prudently announces its new services through its blog and takes up the customer queries as well.
Advertising products and services, that too all free of cost.
Providing customer support, in form of replying back and satisfying & solving the customer queries through comments. Comments enable you to track the customer requirements and grievances and paves way for new ideas for serving the clients with additional services.
Maintaining an edge over the competitors, by giving you a platform for business differentiation. A blog is an excellent medium for voicing the underlying specialties of your products and services over other prevalent brands in the market.
A business blog also opens the opportunities for social media marketing, which ultimately results in increased visibility of the business and its services to the open market called "the internet".

Broadcasting Company News

Basically, the customers get to learn about the company's ventures, expansions and latest updates through newsletters and magazines. Having a blog comes in handy for instantly broadcasting the company's news and latest happenings. Publishing the posts about recent projects, outcomes of meetings and expansion plans keep the customers informed at the first place and secondly it helps in proving the loyalty towards the customers.

Efficient Communication Channel

The blog for your business does wonders by bringing you closer to your customers. A successful business is the one which serves its customers to his expectations and is open to suggestions for improving customer relations. A business blog works on the forefronts of client relationship by providing an effective medium of communication in form of comments. The blog gives you an opportunity to stand for your customers, by welcoming their feedback, solving their issues and providing quality support for their grievances. This type of direct communication not only helps you in satisfying the customer's needs but also enable you to retain and also grow your customer base.

Enables You To Assess Customer Requirements

As discussed earlier, blogs serve as an effective medium for customer support; similarly, it also helps in assessing the customer requirements. The comments on your blog posts help in initiating direct communication with your customers and provides a fair ground for understanding what your potential customer is looking for. The overcoming of communication lag, paves way for new ideas and customized solutions for clients.

Means Of Establishing Authority

Blogs are a hub of knowledge. A business blog enables you to share your expertise with the visitors and the customers. For example, if you are a web designer, engaging yourself in sharing knowledge and resources related to design principles, Photoshop tutorials, comprehensive know-how of design elements and information about design related resources helps in putting forth the expertise in your field. This reflects your status as an authority over the tasks undertaken by you, which ultimately helps in building confidence on part of the visitors and clients.

Search Engine Optimization

When it comes to SEO, having a website is not enough. In case when you are promoting your business online, the visibility of the website to the search engines counts the most. If your business website does not show in SERPs, the basic goal of gaining the potential customers lags behind. Blogs come in handy for uplifting the SEO of your business website. Blogs ping the search engines whenever new content is added and this increases the chances of your website showing up better in search results.

Brand Building

A business blog gives you an opportunity of establishing the relationship with your customers. While the regular posts and quality content entices your present client base, the technical know-how and expertise helps in making an impression on the visitors; which in turn encourages active sharing of the words over social media sites. All the activities, updates and happenings on the blog help in branding the business, making the products, services and technical know-how a "word of mouth".

Easy Maintenance

Blogs help in reaching greater audience and is apt for promoting the business. And the counter benefit of establishing a blog is that it's fairly simple and easy to initiate and maintain a blog. There are a host of content management systems out there in market which you can install and start using instantly. You can create a blog in WordPress, Concrete 5, Blogger, etc and integrate the blog to your website without any technical expertise. All these CMSes are easy to use and have a strong community around them to help beginners overcome minuscule problems.

Indirect Benefits

Apart from the direct benefits like increased visibility and brand building, a business blog opens the opportunities for new innovations in terms of making money from the blog itself. Besides growing your own client base and advertising your own products and services, you can also engage in affiliate marketing, selling advertisements and write paid reviews for products and services offered by third parties (which are seemingly beneficial for the visitors and clients).

Building A Community

Blogs serve the purpose of sharing the knowledge and expertise online. Amidst social networking and visibility in search results, and various actions taken by bloggers like e-mail subscriptions and RSS feeds, blogs initiate the circulation of knowledge all over the internet. This circulation of knowledge, in turn invites the experts to share their views and knowledge. The blogs thus serve as the platform for building a community around your area of concern.
If you are interested in integrating a blog to your website contact us for custom blog designs.
Posted In: