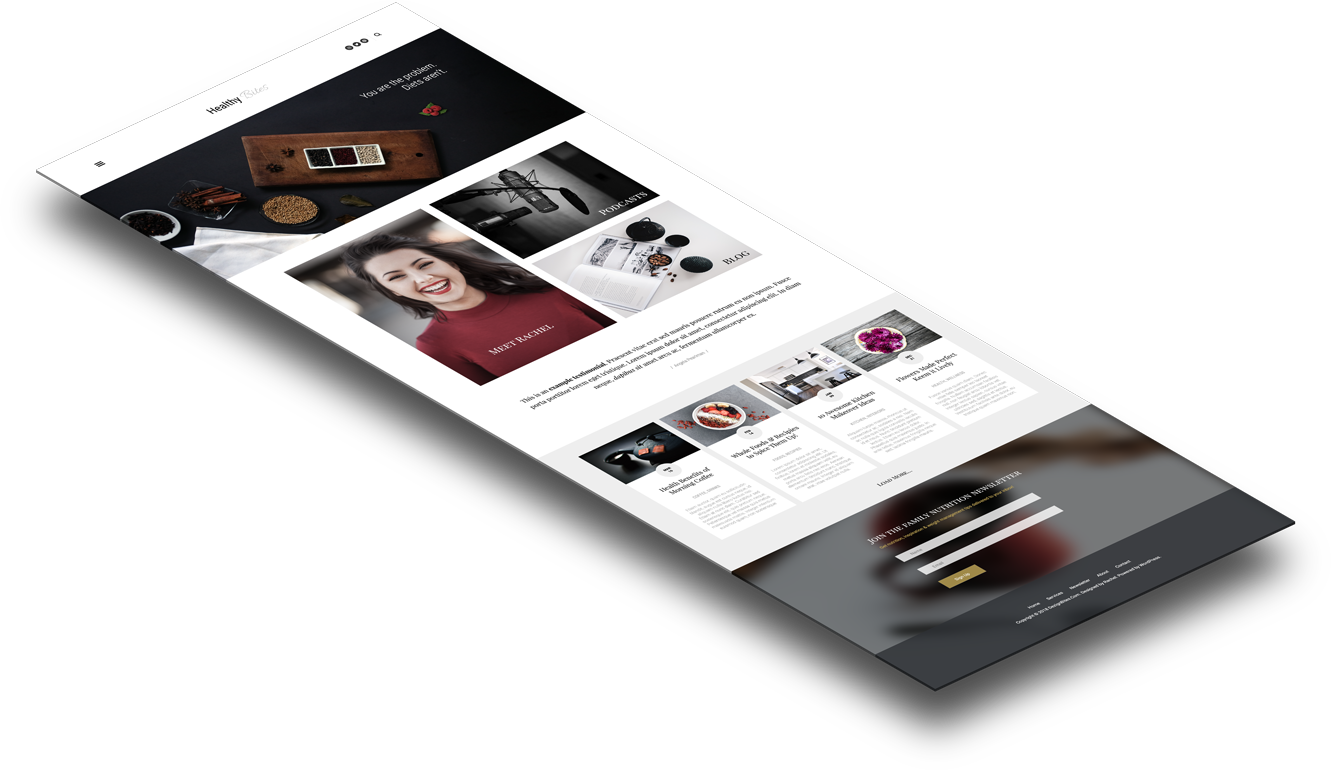 Creativity knows no bounds. And you can't hold it back either. We've been bogged down with projects for quite some time. However, we've been working on something awesome and really cool behind the scenes.
A cool new design is in the making for a premium WordPress theme. Not too much has been finalized at this stage since we are still in the process of giving the design some finishing touches. But suffice it to say that this is our best design till date.
The design is ideal for creative entrepreneurs and female businessperson who want to build an impressive online presence before they are ready to invest big money into business expansion. The imagery is specifically suited for a website design for women entrepreneurs however it's simple to customize it for music artists too — no sweat!
We are planning to implement alternative layouts in the final version as well as we have it on our list to ensure that it suits and fulfills every common expectation you'd have from a professional WordPress theme. Keep watching this space for more. Because when we release the theme, our promotional offers are not too far away.
Till then check out our all time best-selling premium WordPress theme — Femme Flora. It is a WooCommerce ready, conversion oriented, beautifully crafted feminine WordPress theme for female bloggers and women entrepreneurs.
Posted In: