Nutrition Prep School is Jill Castle's platform for selling online courses. It is a membership website wherein customers purchase one of the courses and get respective access to the content.
Niche: Healthcare & Nutrition
The website was built on WordPress, set-up as a sub-domain. The website hosts multiple online courses and the membership set-up is powered by WishList Member.
Service: Website Design For Registered Dietitian & Nutritionists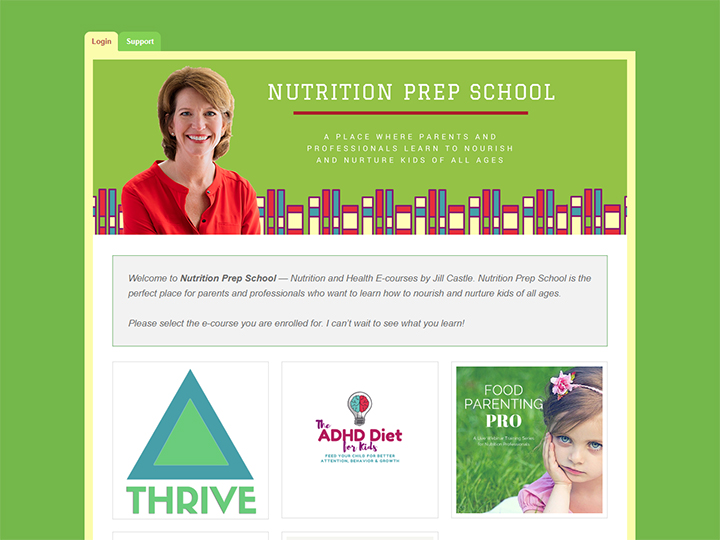 I have worked with Convertica since 2013 when my first book launched. The team has helped me launch new websites, merge websites, and upgrade my website to grow my business, including a podcast, courses, re-branding, and more. I completely trust and rely on them for my every website need!

Thanks for all you do! Not only do they ALWAYS help me when I need it, they also explain what they're doing which what I appreciate A LOT.

Jill Castle, NutritionPrepSchool.JillCastle.Com
Get in Touch
Want to discuss your ideas for a project or just want to say hi? Go ahead, we'd love to connect with you.
Please fill in the project details and we will get back to you within 12hrs.
Say Hello!
Based in Ontario, CA