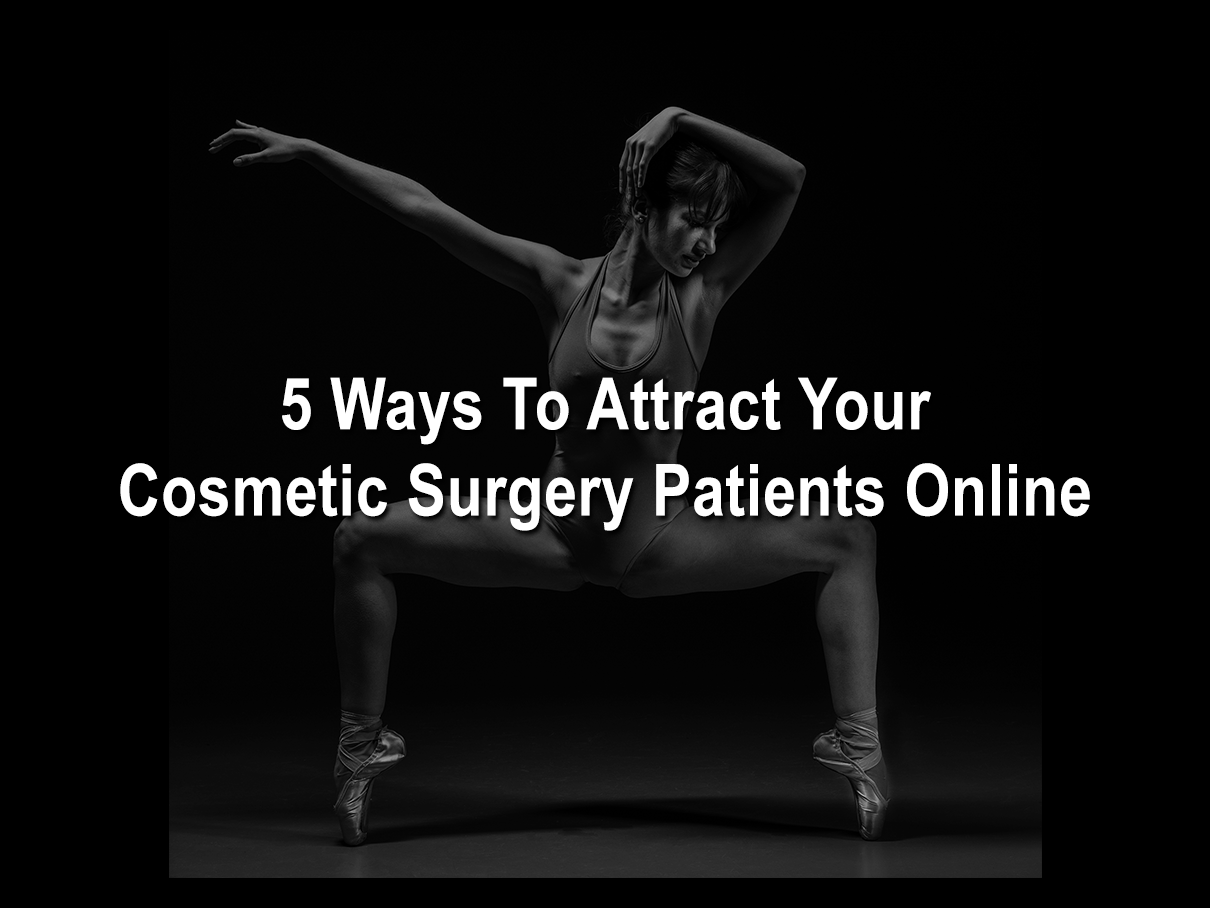 When it comes to beautifying your body, cosmetic surgery is proving to be an elixir. Today, every person wants to go under the knife because this treatment remains the ultimate solution to regain your youth. Cosmetic surgeons today have such a long fan-following, which are being discussed at workplaces and parties. They are gaining popularity through referrals and by offline activities. However, we know the impact of the internet in today's era and hence it is very important to embark upon your digital journey. Hence, here are 5 tips to boost your cosmetic surgery business online and also attract new patients!
Designing A Website

When you say online, the first prerequisite step is to have a website! Through a website, you can connect with your patients because no one really bothers to refer yellow pages for contact. They will directly look out for you on the search engines. If you mention your detailed address with map, your social media profiles, your contact information, reviews, etc., then it becomes very easy for the patient to connect.

Search Engine Optimization (SEO)

As mentioned above, people are going to look out for you on search engines. And if they can't trace you on the first place, then they won't bother to browse through other pages. However, this plight can be solved if you have undertaken SEO. Target the right keywords, churn out fresh content in the form of articles and blogs, optimise your website, improve the loading time of your website are a few tricks that you can exercise.

Activities On Social Media

When your patients are on a run looking out for you, the first thing they will come across is – your social media. They will religiously browse through your activities and check out your posts. If they find relevant posts, tips, articles regarding cosmetic surgery practices, then rest assured they are going to contact you. Most importantly, hold discussion on trending topics of your field as it helps in gaining audience.

Keep Up Your Reputation

Reviews are the real breadwinner of a cosmetic surgeon. One negative review and everything goes for a toss. Patients follow cosmetic surgeons through referrals, but reviews play a primary role in their participation. So, to maintain poise in the online world, publish reviews that are genuine. Also, if you come across any negative review then do give a clarification on your social media account or your blog. The person who has given a negative review should feel content that his plea has been heard.

Paid Advertising

There are various mediums of paid advertising like Pay Per Click (PPC), display ads, banner ads, text ads and many more which can get you genuine patient base. The peculiarity of these ads lies in their placements which helps in attracting organic traffic. Apart from running these campaigns, you can also try your hands on social media advertising on Facebook, Twitter, etc. They really have good packages designed that fits the bill!
As technology prospers, the mentality of the user also evolves. So, remember to keep up with the market trends. Also, keep a track of your analytics, so you will know the exact loopholes in your marketing strategy! So, take that first step to exorbitance by designing a website! Want to unravel more, do check website design service for a cosmetic surgeon!