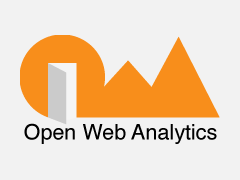 Bombarded with the options inside Google Analytics? Try Open Web Analytics — an open source alternate of Google Analytics.
Also referred to as OWA in short, it has a unique feature — re-play how users interact with your site. This is the closest you can get to knowing how your visitors interact with your webpage.
Not only that, OWA is self-hosted and is as easy to install as WordPress. And if not much you can at least use it to corroborate the stats of Google Analytics or even to get rid of prying eyes of Google.
The user interface is intuitive and well organized and you'll see the required options only inside the required views.
That's not all! Each new release it topped with several new features. While it includes all that Google Analytics offers in its neat pack, it beats Google Analytics quite well in terms of in-page tracking.
Click heatmaps, mouse movements and tracking of clicks on all DOM elements gives you a fair idea about how user interacts with the content, images, advertisements, forms, etc on the web page. And you can utilize this data to add more value to your webpages.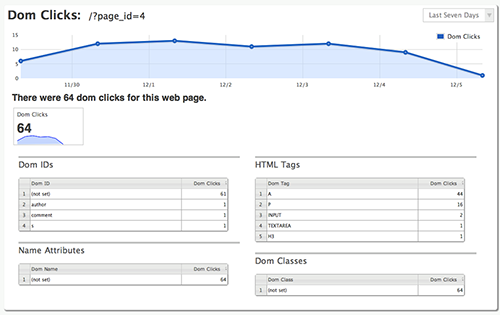 Want to know more. Check it out here —  Open Web Analytics.