Every website needs a landing page. It can be a sales page, a download page or simply the home page. Lander allows you to create smart, intelligent, distraction-free, zen-like landing pages. Think CopyBlogger… Brian Clark style… the landing pages that actually convert.
That's Lander and this is how it get's it's name… Lander — unique landing page experience. Watch this video to see how you create landing pages in Lander:
And this is the "Lander Landing Page Experience".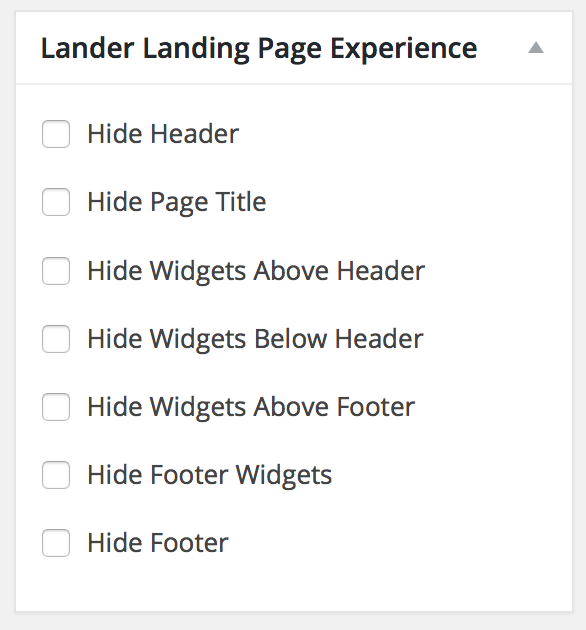 You can do this on any post or page.
Just a sec, did I tell you that this is just one of the "Landing Page" features offered by Lander. There's more… keep watching this space for another awesome Lander feature lined up for tomorrow. Hint: It's got to do with SEO and it's like nothing you've ever seen before.
Get your name on the list to make sure that you don't miss a single feature and the launch.