So responsive is the latest buzzword… and with Google's mobile friendly update already out, you'd really be lagging behind in the search results on the mobile devices if you don't have a mobile friendly website. The Google bots are all set to reward your site with better ranking if it is "Mobile Friendly".
Now having just a responsive website doesn't cut it. It though is mobile friendly, but in true sense, mobile friendly website is the one which is optimized for viewing on mobile devices — with just the relevant elements and the relevant content… that's what a smart mobile friendly site is like. And that's what Lander empowers you to do — to create smart and intelligent mobile friendly sites in just a few clicks. Watch this video to see how Lander makes entire website & individual pages and posts mobile friendly.
Isn't that cool. You can now optimize your website for amazing mobile viewing experience. Not just that, you can convert every single page and post into a mobile landing page… by utilizing the power of "Lander Mobile Experience".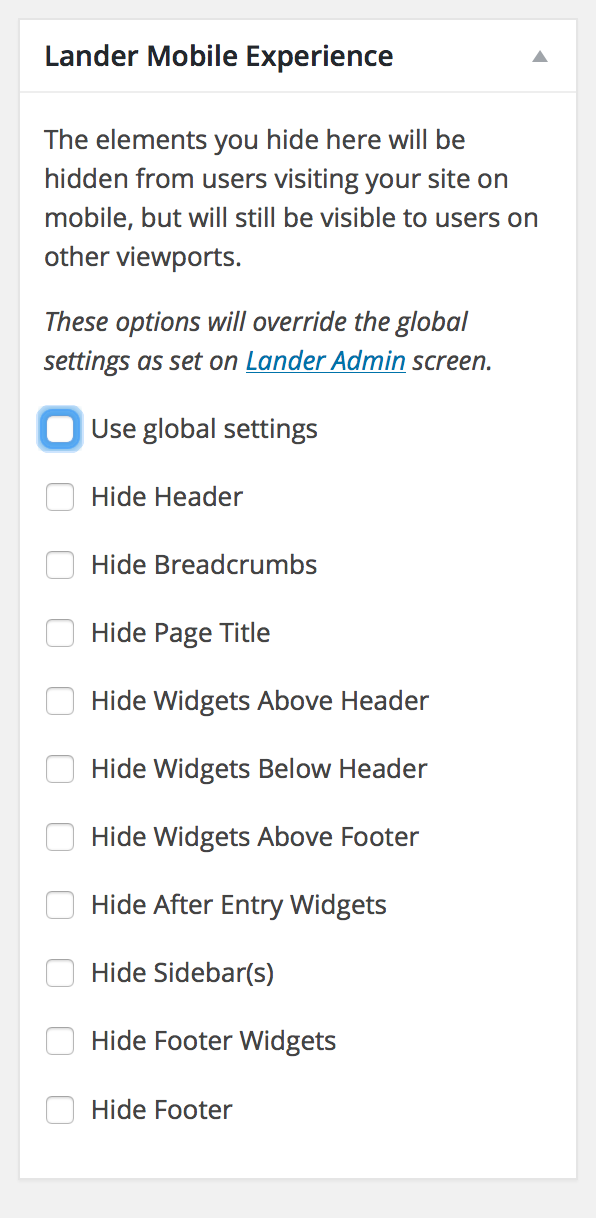 That's all for now. Keep watching this space for more utility features offered by Lander — the most powerful Genesis Child theme.
Subscribe now to add yourself to the announcement list and to stay updated with awesomeness of Lander μFramework.