Tatva Preschools is a chain of preschool and child daycare in Pune, India. This website is an effective marketing tool for the preschool business.
Niche: Academics
We designed the logo as well as the website for Tatva Preschools. The website showcases the various facilities offered by the school through interative imagery.
Service: Full Service Website Design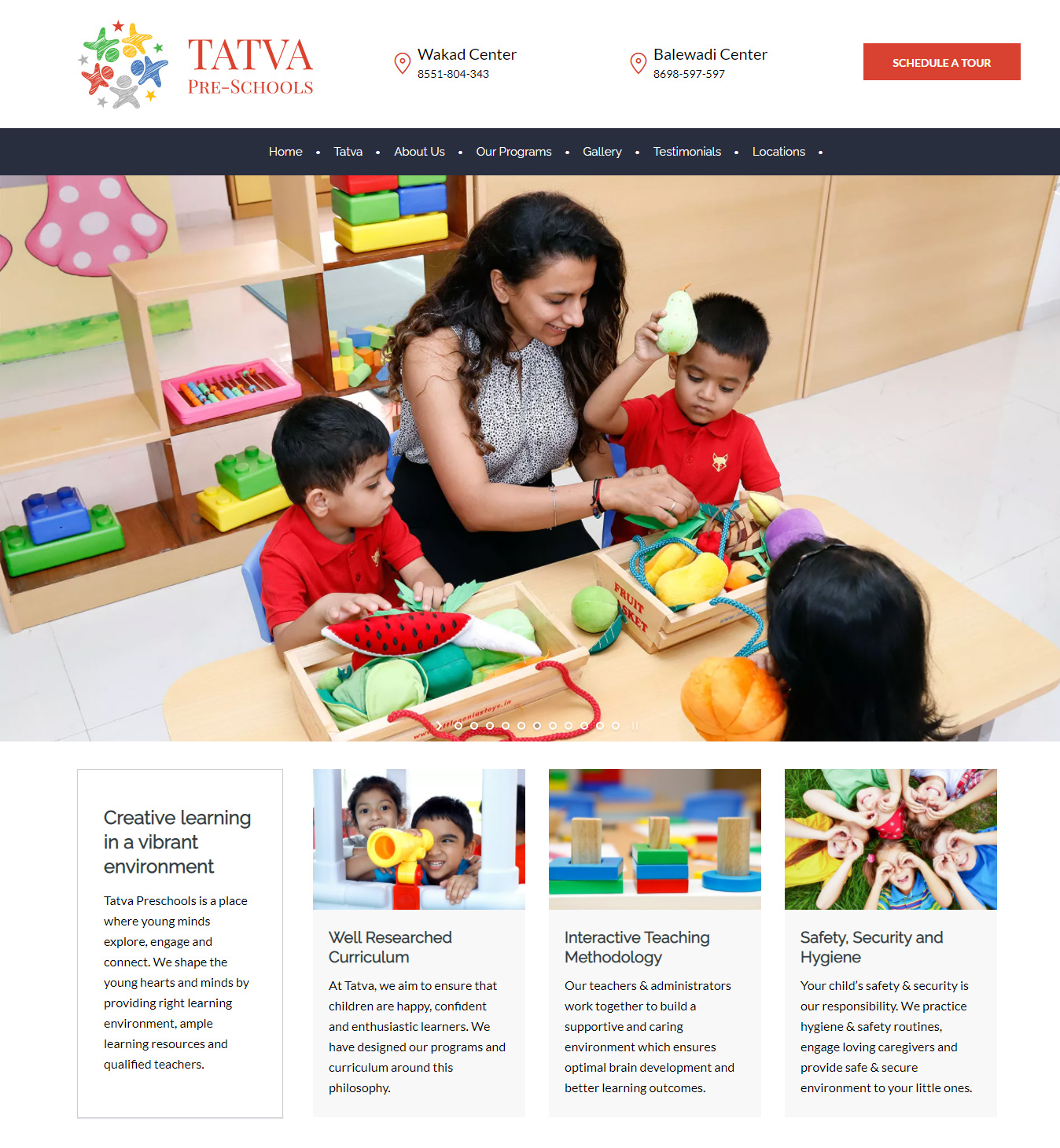 Get in Touch
Want to discuss your ideas for a project or just want to say hi? Go ahead, we'd love to connect with you.
Please fill in the project details and we will get back to you within 12hrs.
Say Hello!
Based in Ontario, CA