Rich Roots is a custom website design project for a retail company in Ahmedabad, India. The idea behind the website was to showcase the entire product line to the target audience. While they conduct sales and marketing offline, the website presents entire product range to their customers to choose from and order via Whatsapp or over the call.
Niche: Retail
RichRoots.in presents a meticulously designed site with focus on presentation of the product range, clearly classified into categories and laid out as grids on each of the category pages.
Service: Custom Website Design & Premium Website Hosting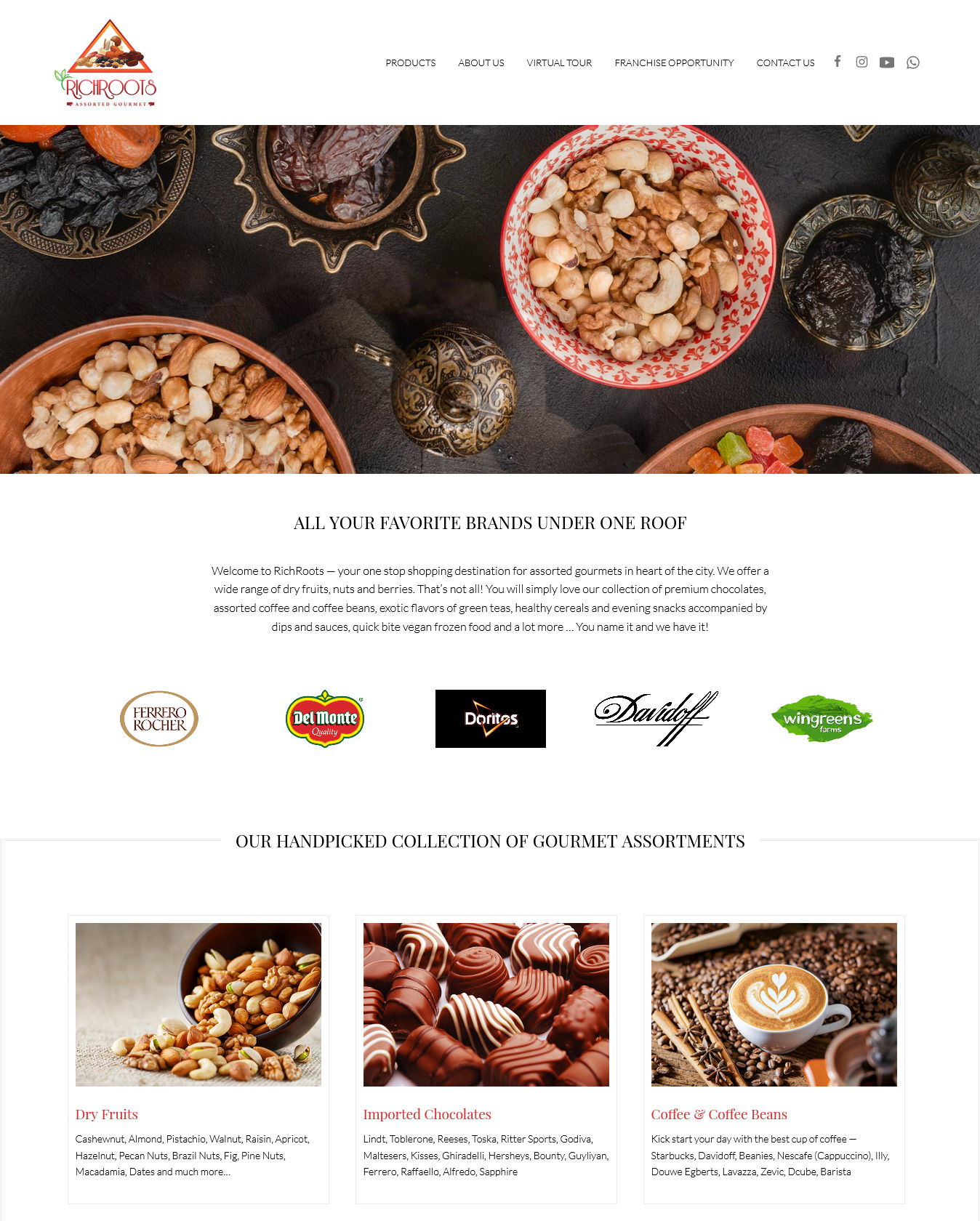 Get in Touch
Want to discuss your ideas for a project or just want to say hi? Go ahead, we'd love to connect with you.
Please fill in the project details and we will get back to you within 12hrs.
Say Hello!
Based in Ontario, CA