Heather Gilliam is an RDN and wanted to get started with a website with the objective of sharing medically-sound, practical nutrition information and advice at no cost. She has developed educational guides in English and Spanish and her website serves as the medium for reaching out to the people and educating them on strengthening the body's immune system.
Niche: Nutrition
Through her website, Heather wanted to get in touch with people who can make the most of her educational guides. Each educational guide has a brief video intro. Other than the educational guides, she also offers nutrition related services and her website is helping her in getting in touch with potential clients.
Service: Website Design For Registered Dietitian & Nutritionists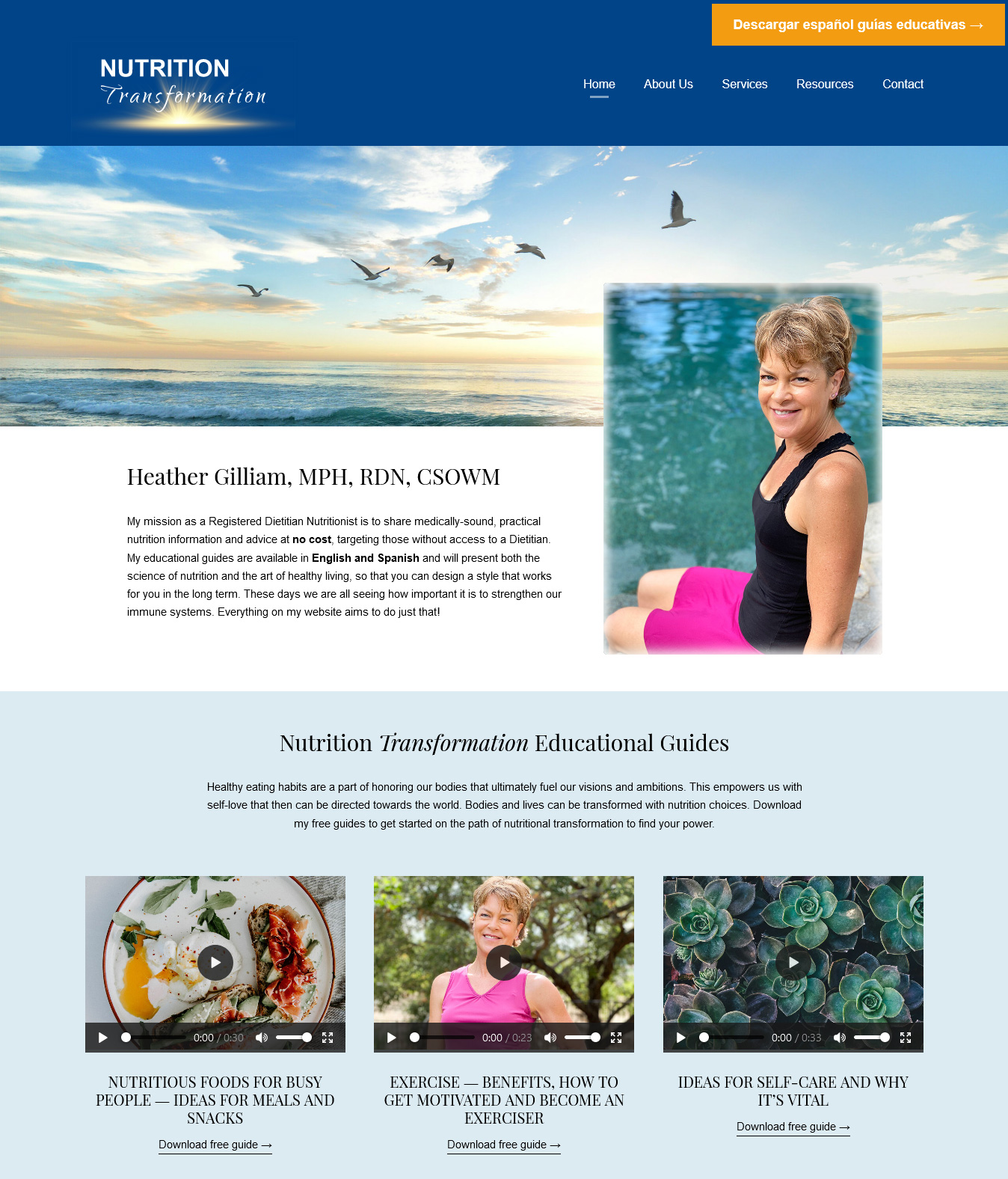 I'm very satisfied with your work and highly recommend you to my friends. What I appreciate about Shivanand & his team is that they take time to explain things to me (as I am not tech savvy). When I request the changes in design, content, etc they change it as I envision. I never felt taken advantage of or left hanging.

Heather Gilliam, MPH, RDN, CSOWM, NutritionTransformation.Com
Get in Touch
Want to discuss your ideas for a project or just want to say hi? Go ahead, we'd love to connect with you.
Please fill in the project details and we will get back to you within 12hrs.
Say Hello!
Based in Ontario, CA