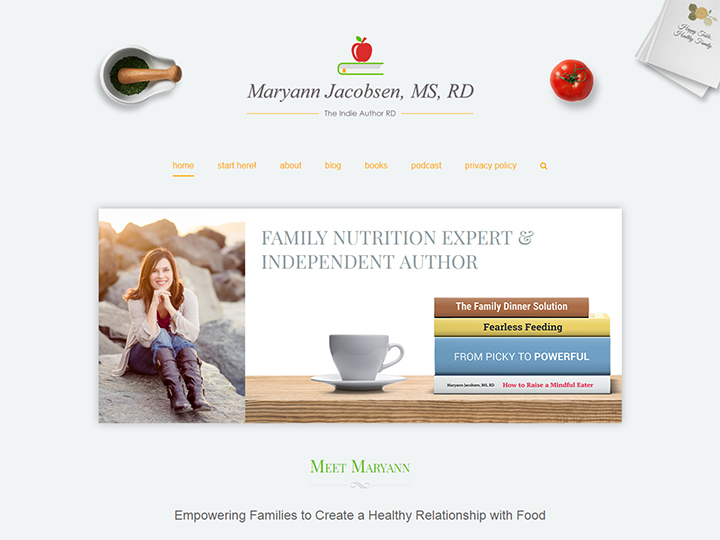 Maryann was running a successful health and nutrition blog for several years. With the idea to promote her books and blog, she wanted to get started with a professional website which looks great and works great.
Her journey with Convertica started with a mini weblog build for a new year resolution. Since then we have worked on several projects together.
Maryann Jacobsen is a family nutrition expert. After years on blogging she wanted to start something that will give her a professional identity as an independent nutritionist and an indie author. This is how MaryannJacobsen.Com came into being.
MaryannJacobsen.Com is powered by Femme Flora, one of the Genesis child themes designed by Convertica Consulting. She has a wonderful blog. She also sells books and ebooks via her website and she also hosts podcasts.
She is always coming up with new ideas for growing her online audience and we have been always been with her in her online journey.
Just like her, if you need help with building a successful online identity as an independent nutritionist, get in touch with us and we will be happy to build a professional online presence that puts you on the front page of the internet!