Zamzam Apps is a business website powered by WordPress, Genesis and Lander. The website is developed for Basem Emara who specializes in developing high end mobile, wearables, and web apps. The website presents the services offered by the developer and also showcases the latest products and apps designed and developed by Basem Emara.
Niche: Software & Technology
Zamzam Apps is a clean, minimal design built on Genesis with clear focus on the call to action. The website features full-page scrolling homepage, highly optimized landing pages and is fully mobile-friendly & responsive.
Service: PSD to Genesis Conversion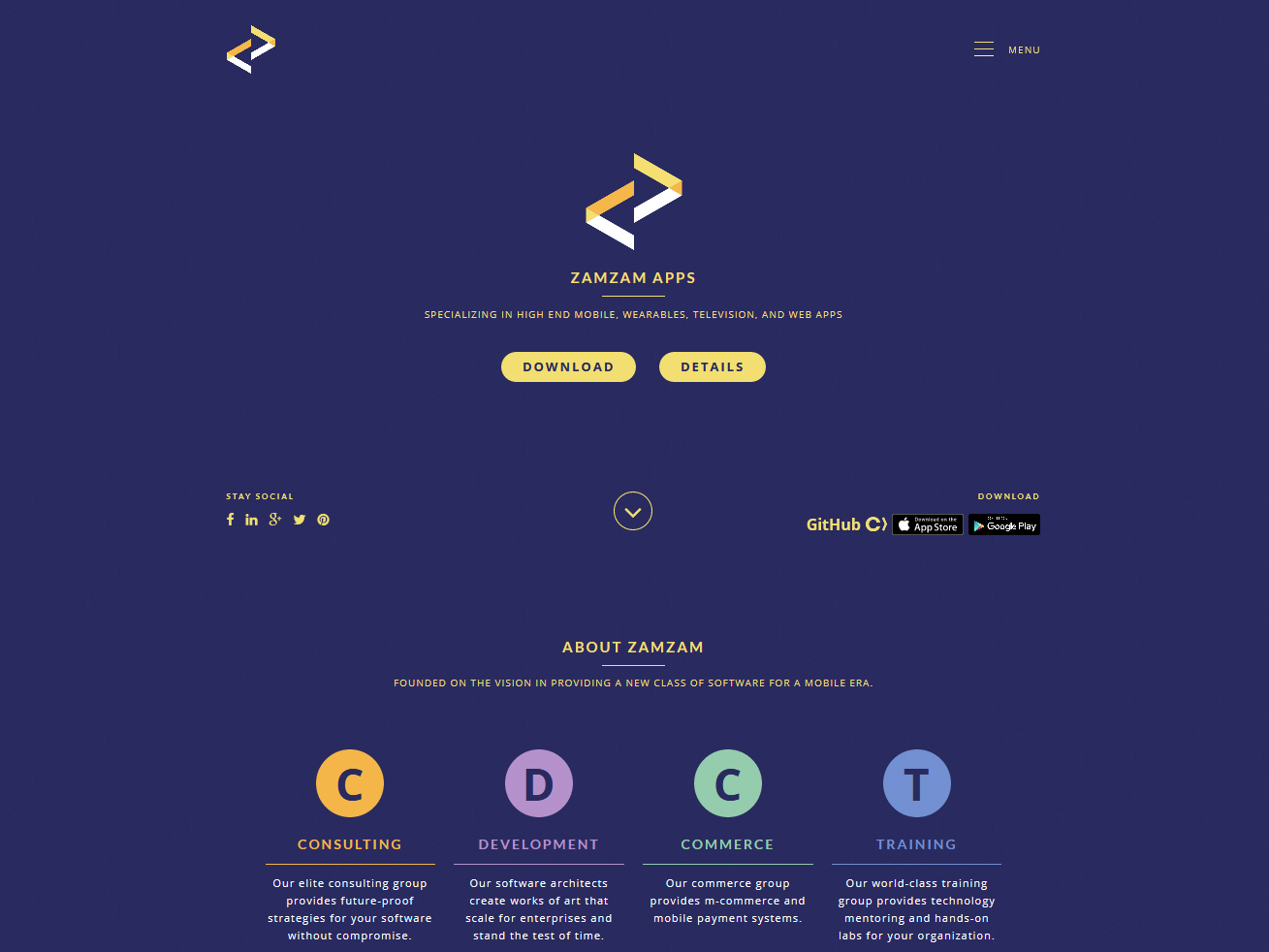 Working with Shivanand was treat. This kind of quality and ethics of work is a rare breed in the WordPress world and I'm happy I came across Convertica Commerce. Not only does the site look good, but it works good. This was important to our team and they exceeded our expectations!

Basem Emara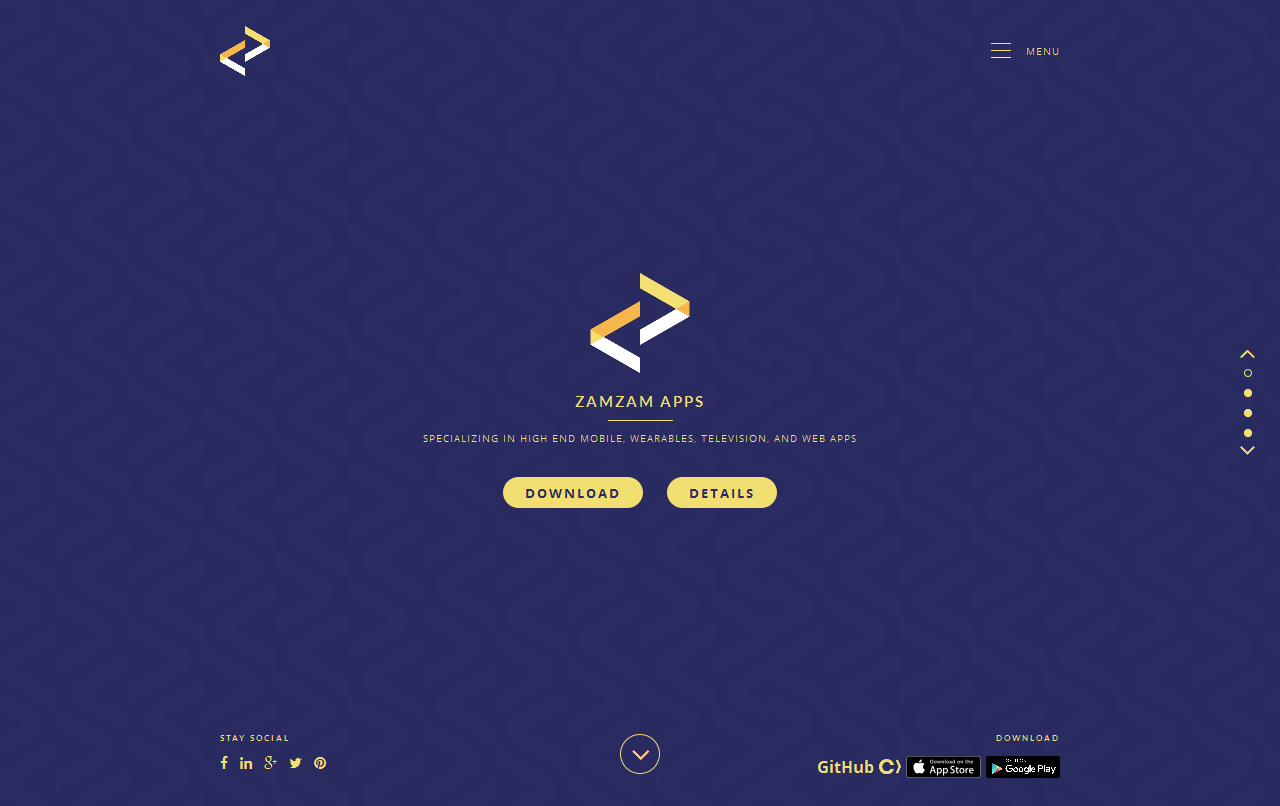 Full Page Scrolling Homepage
For better user engagement (and client's inclination towards modern trends in website design), the website features Apple inspired full page scrolling homepage which swiftly scrolls from one section to the other. This combined with a one-page scroll menu makes for an awesome user experience.
We used Alvaro Trigo's fullpage plugin (and applied some hacks ;)) to make it work charmingly with WordPress, Genesis and Lander.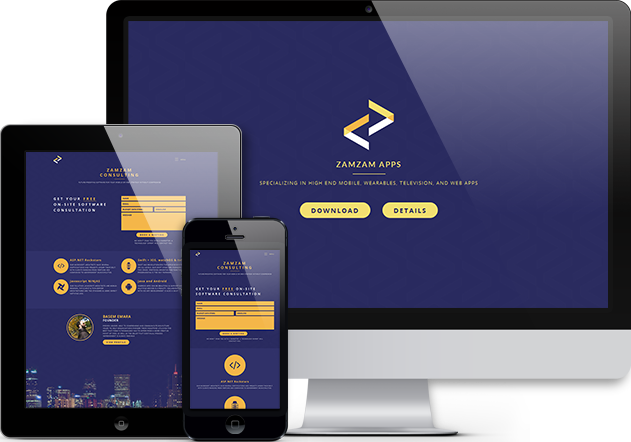 Mobile friendly and fully mobile responsive
Zamzam Apps is truly mobile friendly. Firstly, it gives a complete control to the client to show or hide required content and landing sections on mobile viewport and secondly, it is 100% mobile responsive.
This ensures that the website offers a consistent and engaging user experience across all the modern devices including iPad, iPhones, tablets and hiDPI retina screen devices.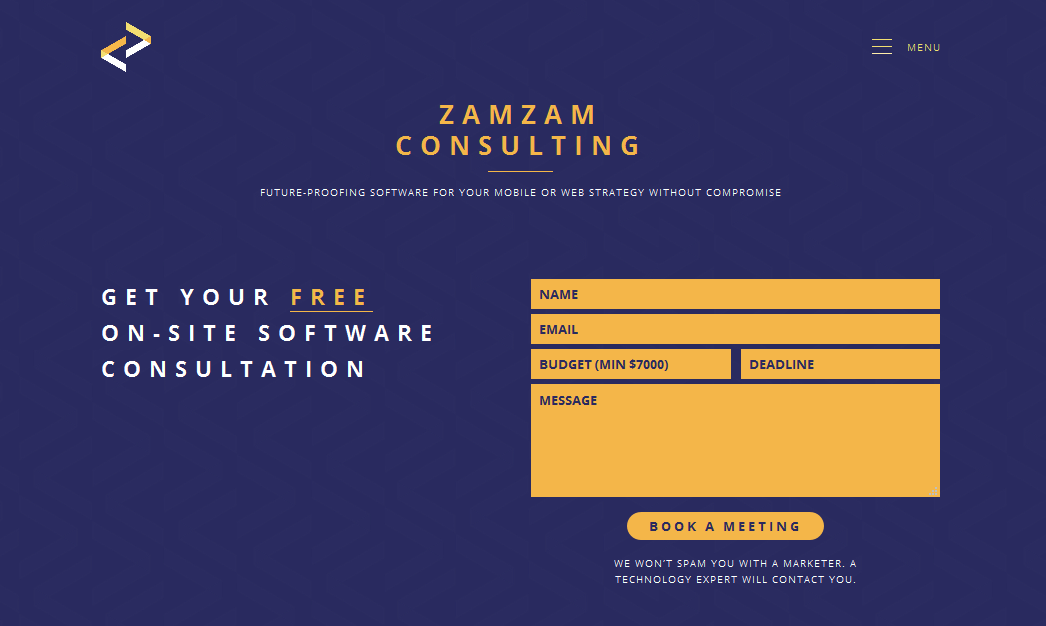 Optimized Landing Pages
Apple inspired full page scrolling homepage is just the teaser. The website also features highly optimized landing pages for each of the services offered by Zamzam Apps — consulting, marketing, commerce and education related consultation services.
We build easy to use and manage landing pages optimized for call to action. Each landing page features full-width landing sections, landing pages settings (for hiding page title, breadcrumbs, widget areas, etc) and mobile experience settings for displaying specific content for the landing pages on mobile viewport.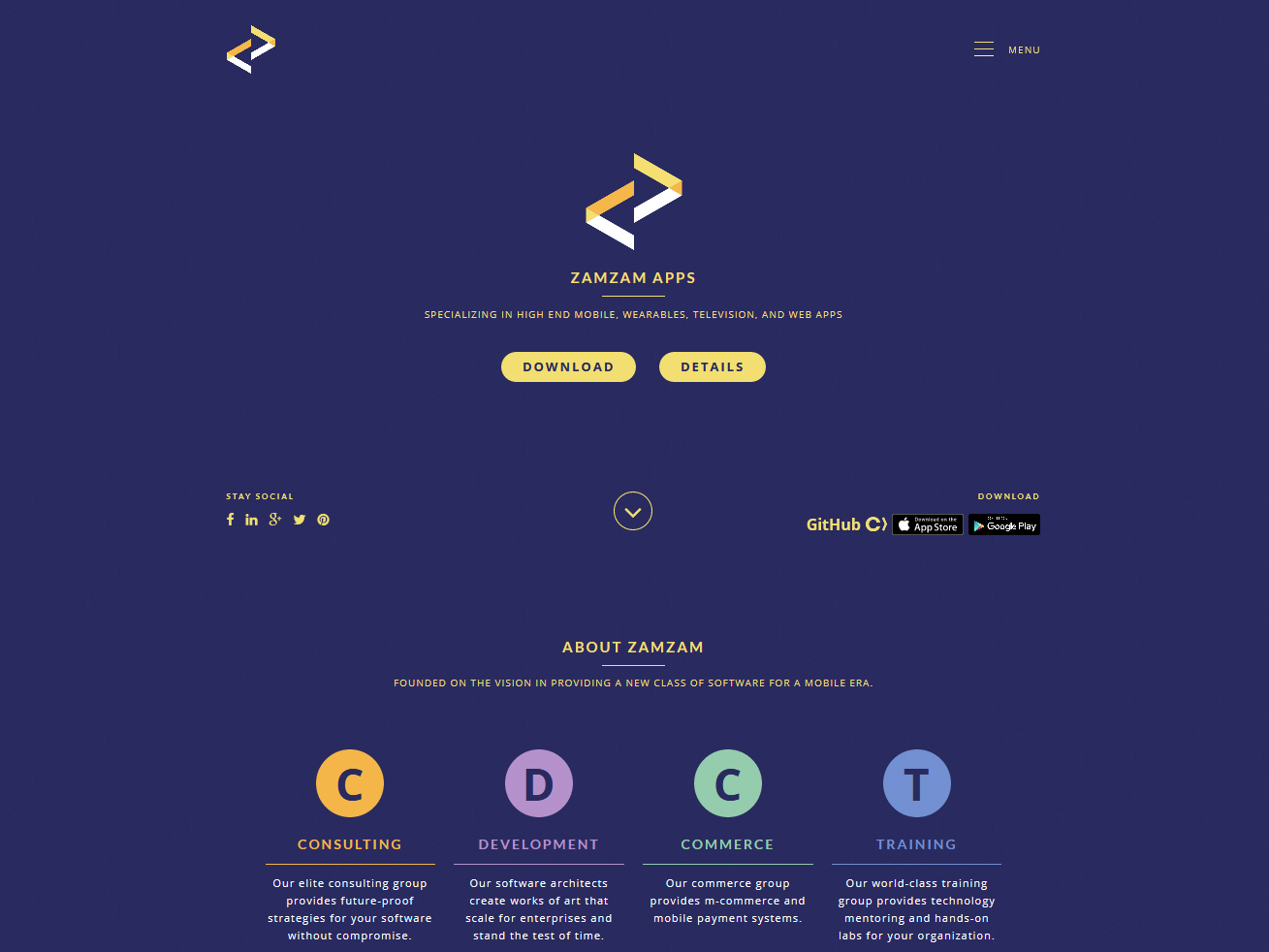 Rock Solid Foundation
We converted the PSD design to Genesis and built the custom design on Lander to ensure that it is easy to manage and update the landing pages and design in future and that too via WordPress admin screen(s).
When it comes to building the websites, it is not just conversion of design to Genesis or WordPress. SEO, strategic landing pages and back-end implementation are equally important. We love to deliver the value to our clients 🙂
Get in Touch
Want to discuss your ideas for a project or just want to say hi? Go ahead, we'd love to connect with you.
Please fill in the project details and we will get back to you within 12hrs.
Say Hello!
Based in Ontario, CA