Scilltech Professional Services is a recruitment and staffing agency in Canada. Scilltech.com is an effective marketing tool for their business. It enables them to showcase their portfolio to employers and accept job applications from interested job seekers.
Niche: Recruitment
The client wanted to use an off-shelf theme with some minor customizations to match the business branding. We shortlisted the best themes on Themeforest and finally zeroed on Bridge multipurpose WordPress theme.
Service: Theme Customization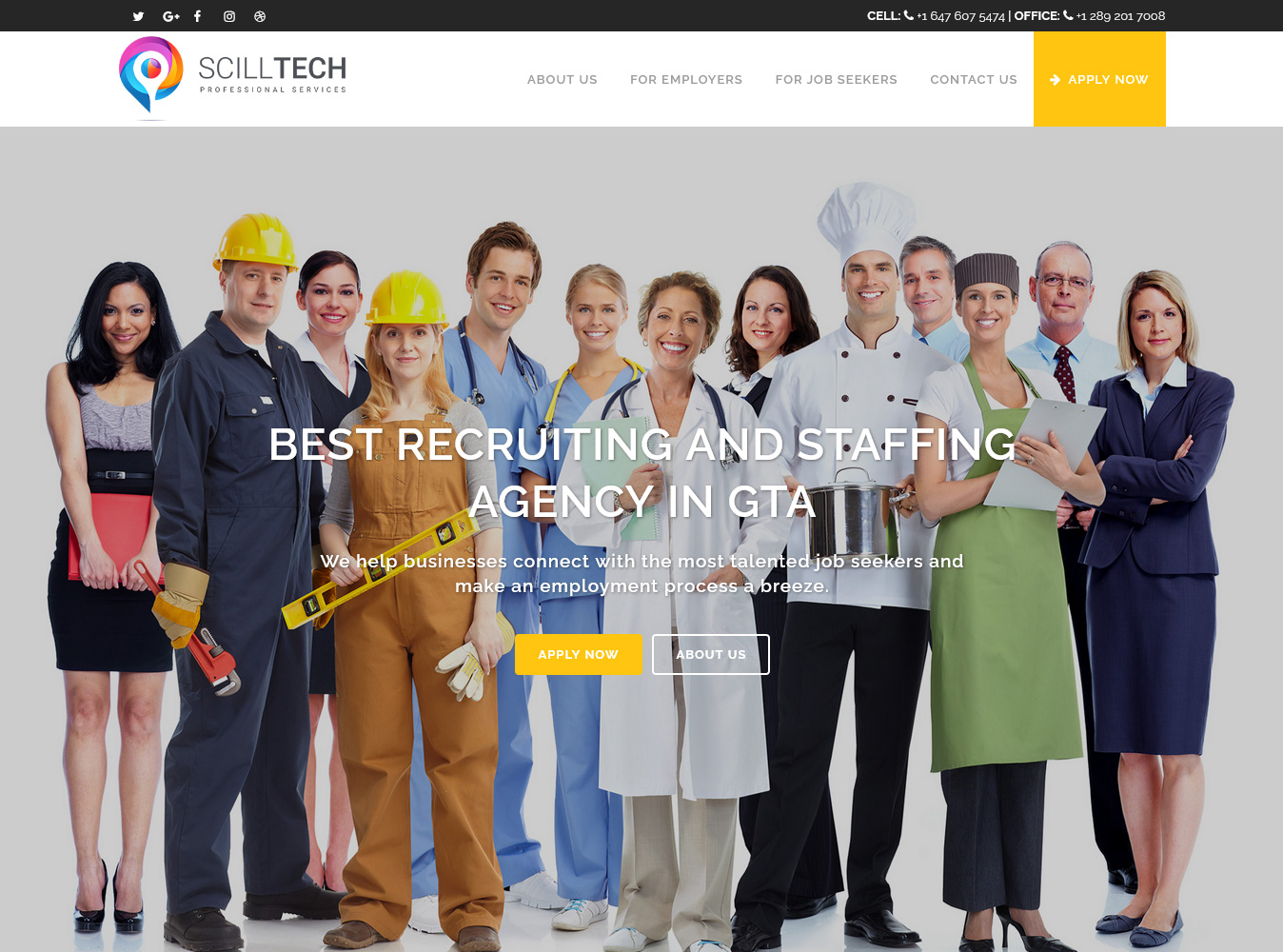 Get in Touch
Want to discuss your ideas for a project or just want to say hi? Go ahead, we'd love to connect with you.
Please fill in the project details and we will get back to you within 12hrs.
Say Hello!
Based in Ontario, CA