Femme Flora is an awesome, powerful, feminine, WordPress Genesis child theme. It's meant for women entrepreneurs and bloggers. If you want to have a beautiful, customizable theme with good settings, Google Fonts and all the customizations are at your finger tips this is the one.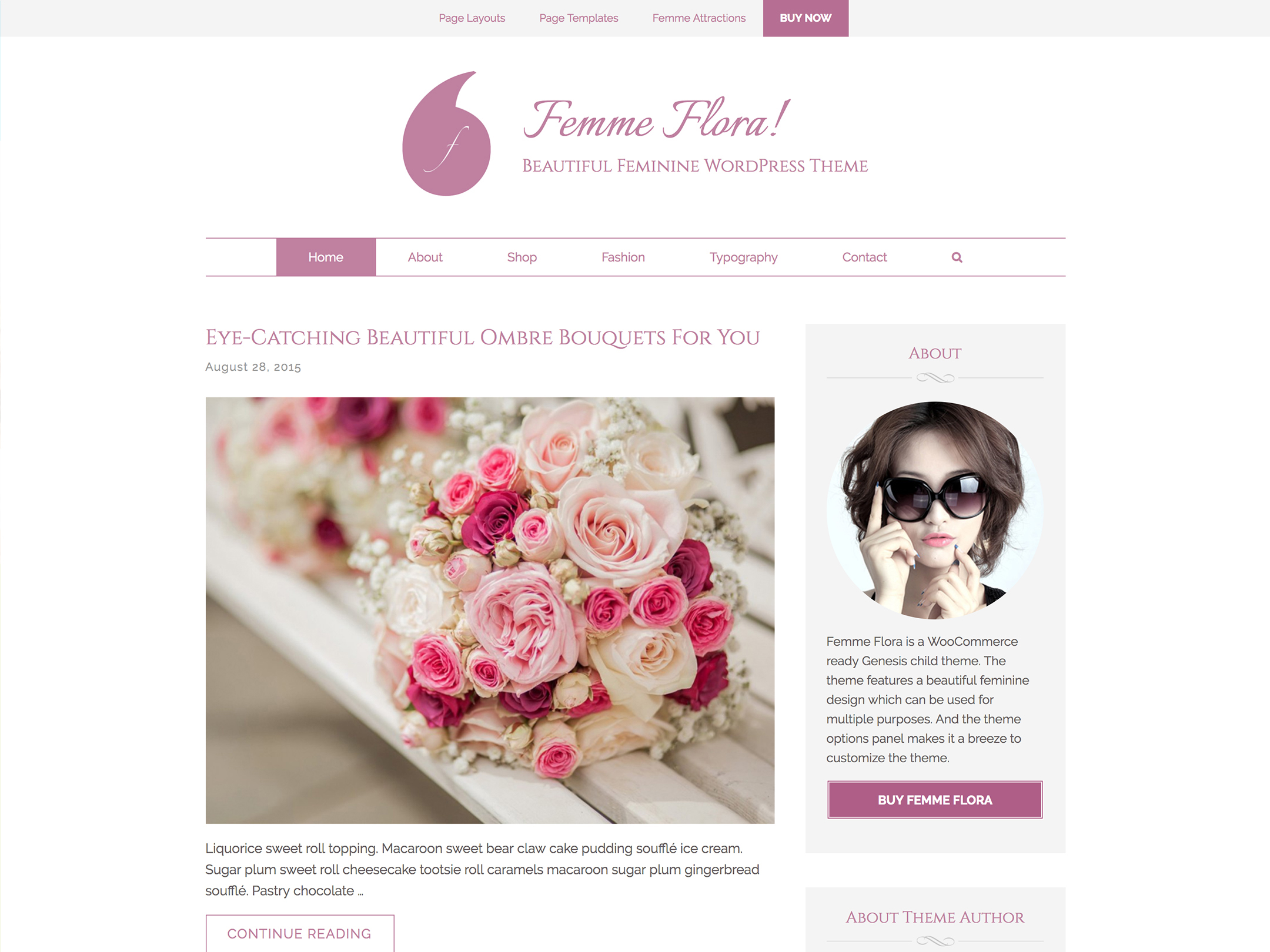 I am in love with Femme Flora! After 3 years with an old custom theme, I wanted something fresh, light, and beautiful. After a few days of working with the customization to make everything look right, I'm more than satisfied. It's really simple and beautiful!

Stephanie Lin, StephanieLin.Com
Get in Touch
Want to discuss your ideas for a project or just want to say hi? Go ahead, we'd love to connect with you.
Please fill in the project details and we will get back to you within 12hrs.
Say Hello!
Based in Ontario, CA