Natallia Berila, RD, CDCES, LDN, CPT was running a website powered by Divi. She was not happy with her existing website and was looking for design revamp. She basically wanted to improve the user experience (lower bounce rate) and better presentation of her service offerings. We were happy to help her with re-building online presence for her nutrition practice.
Niche: Medical Nutrition Therapy
As a part of website refresh and design revamp process we started with creating the wireframes, followed by graphic design. Once the design was finalized (the color pallette, typography and overall look and feel), we implemented the same to WordPress. From technical SEO point of view, we switched her website from Divi to a custom child theme based on Genesis.
Service: Website Design For Nutritionists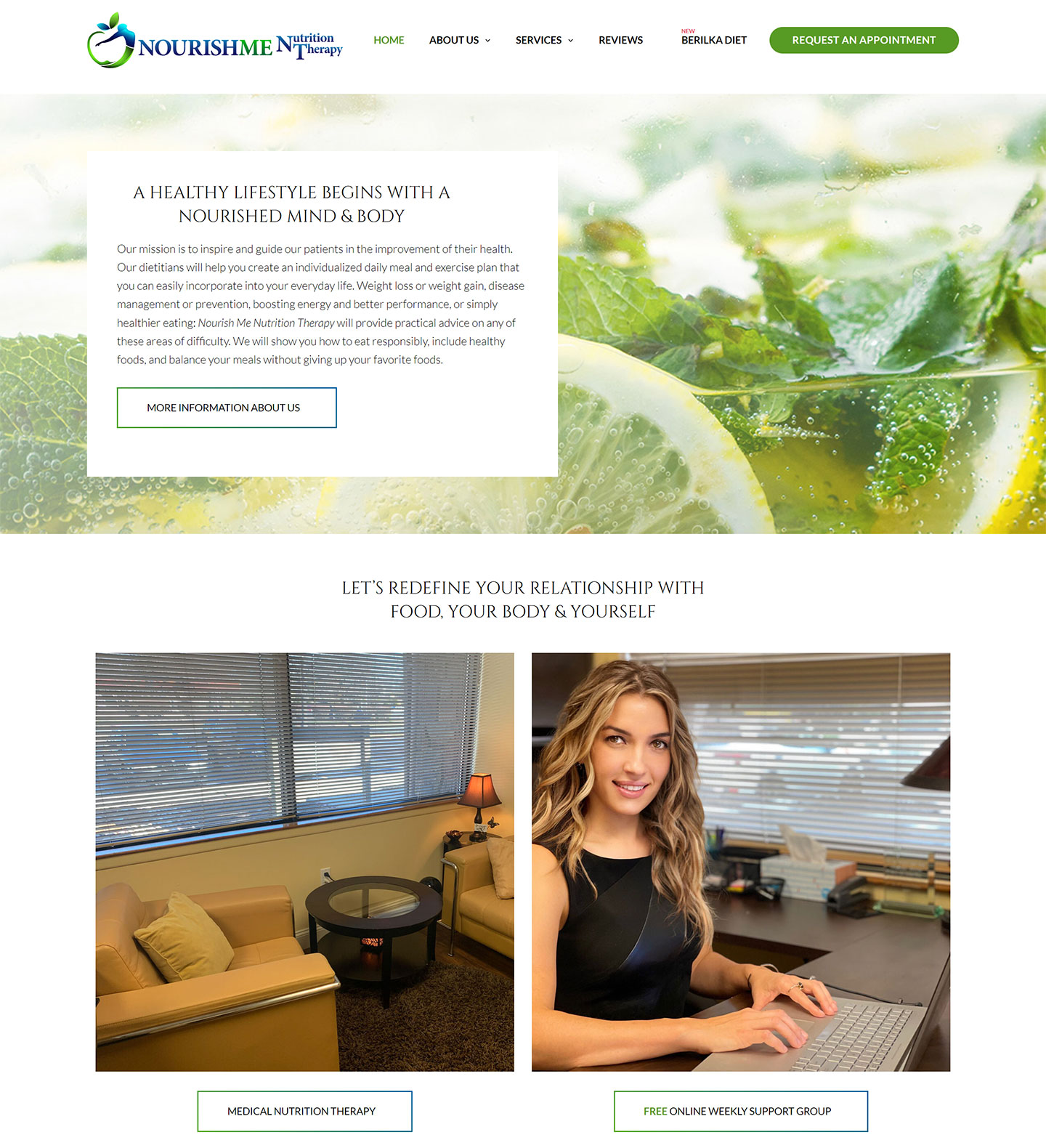 I am very pleased with my work with Convertica. Shivanand and his team were professional, always attentive to my needs and met all my expectations. It was a pleasure to work with them. Would highly recommend them for your website needs.

Natallia Berila, RD, CDCES, LDN, CPT, NourishMeNutritionTherapy.Com
Get in Touch
Want to discuss your ideas for a project or just want to say hi? Go ahead, we'd love to connect with you.
Please fill in the project details and we will get back to you within 12hrs.
Say Hello!
Based in Ontario, CA