Kelly Meier is a certified Parent Effectiveness Training Instructor and Parent Coach in San Diego, CA. She was referred by Maryann Jacobsen (website owner MaryannJacobsen.Com) for minor website updates. After working for around one year on minor website fixes, she finally requested design revamp for respectfulparent.com.
Niche: Parenting
Kelly's old site was a blog built on an ancient WordPress theme. She wanted to revamp the design to give it a professional look. We refreshed her website to implement a design that focused on clean UI, better presentation and website conversion.
Service: Website Redesign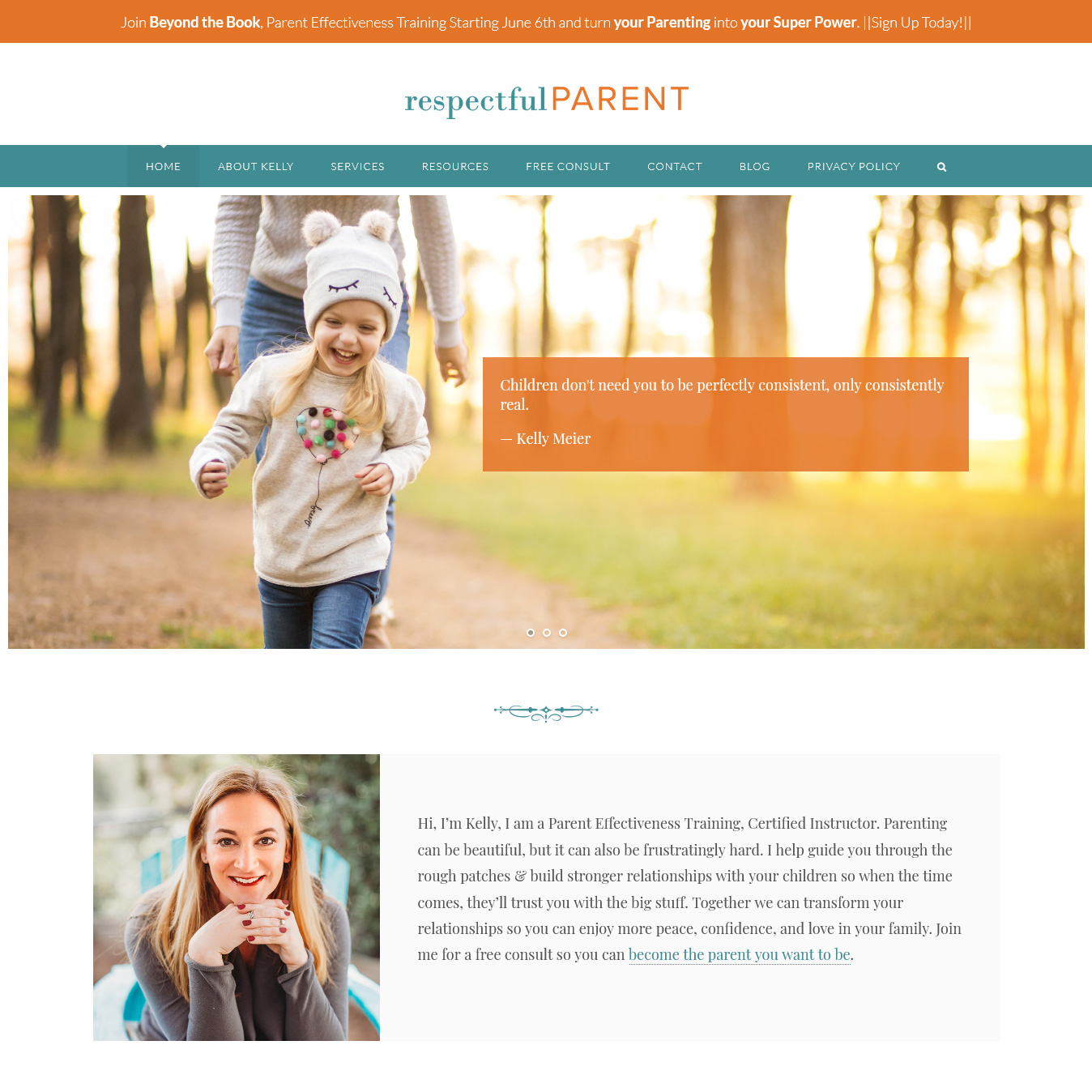 Get in Touch
Want to discuss your ideas for a project or just want to say hi? Go ahead, we'd love to connect with you.
Please fill in the project details and we will get back to you within 12hrs.
Say Hello!
Based in Ontario, CA