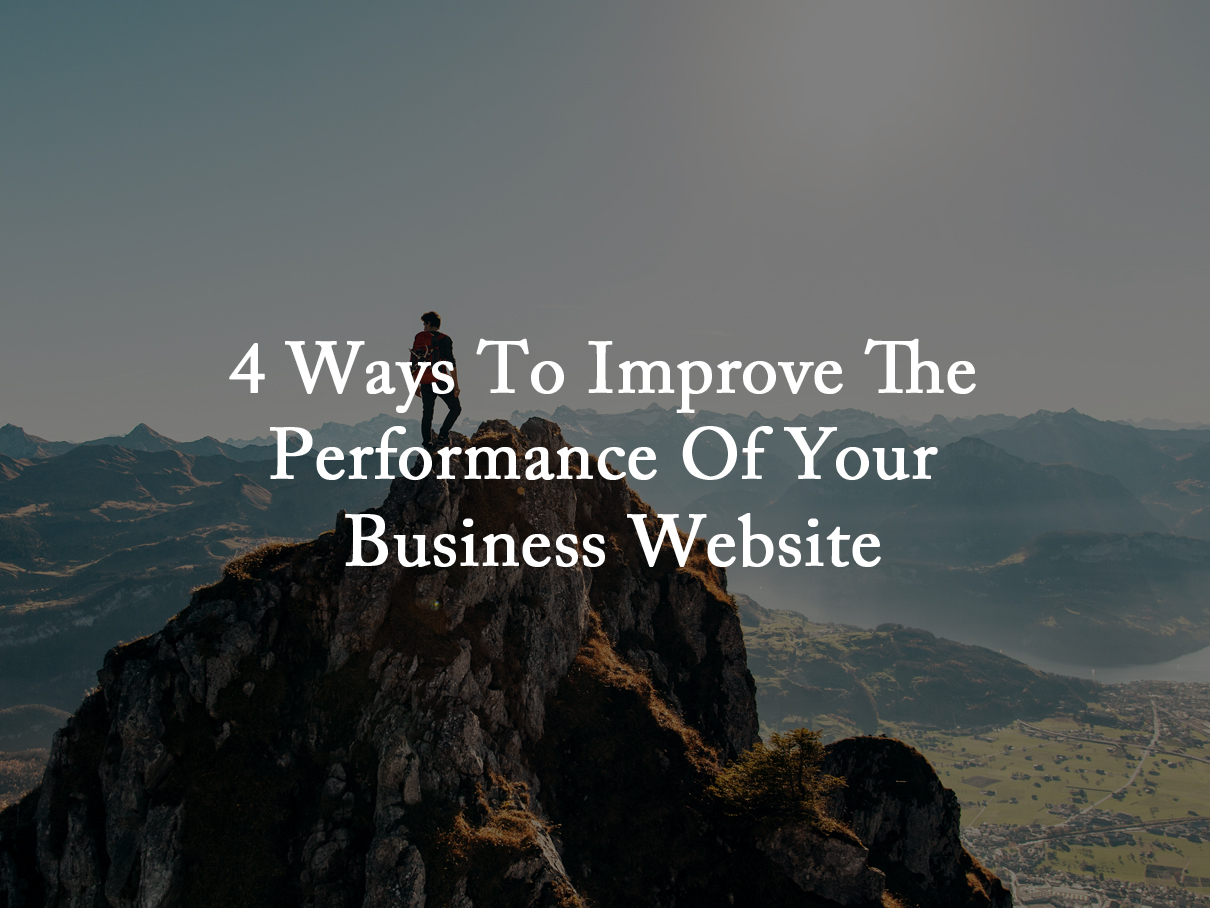 The performance of a business website is measured in terms of the revenue and conversion rate it generates. Conversion oriented design, search engine optimization, page loading speed, caching, mobile responsiveness — each of these elements contribute in making a successful business website. The bottom line is, a business website need to be robust, functional and high on conversion.
Other than these content marketing also plays a major role in marketing and sales for a business website. Here is a quick list of ideas to optimize the performance of your business website.
Behavioral Research
It is very important to understand your target audience. The way your audience interacts with the design and information presented on a sales page is crucial for business website. Google Analytics, Open Web Analytics, Crazy Egg are some of the most important analytics tools to consider. For the same reason, we include Google Analytics integration in every website design package that we offer for business websites.
All these analytics tools present detailed information about various facets like – user engagement, bounce rate, time spent on the specific web-page, conversions, heatmap, etc. Over the time, website administrator is able to review stats and make right decisions at right time.
Responsive Website Design And Social Media Integration
It is a no-brainer that to increase the reach of your website, you need to have a mobile friendly and social friendly website. It's certain that mobile phones play a vital role in shaping up a business. Interestingly, a report also states that 75% of internet usage will be from mobile phones in 2017. Smart businesses are making the most of it.
Responsive mobile design itself doesn't cut the ice. You need a mobile friendly website — the website that is optimized for users viewing the website on portable mobile devices. Killer copy and page loading speed are two most important factors here.
More importantly investing in Facebook & Twitter ads and social media integration for active sharing are an added advantage for a business website.
Keyword Specific Landing Pages
When you are running a business website, there is an array of products and services you deal in. You can display all your products and services in one go on your home page, but that might not be an effective sales tactics. If a visitor is looking for a specific product or service make sure that they land on a page specifically designed for that purpose. For example, if you are selling women footwear. your visitors might be specifically looking for ballerinas. In that case, instead of just showcasing the products on home page, you can go ahead and create a dedicated landing page with all the description and variety of ballerinas.
This will make sure that the customer is sold on your collection and the next thing he will do is to "Add to Cart" and checkout. That is the power and utility of landing pages.
Killer Copy
When it comes to conversion, there is nothing like killer sales copy and effective call-to-action. It is ultimately the content that drives online sales. No matter you spend $$s on website design, if you have right pitch-line at the right location on the real estate of your web-page, customers convert.
Period.
Copy-writing is an art. And in case of business websites, it is the means to achieve the ends.
If you invest your time and effort in each of these ideas, your business website is sure to sky-rocket. Are you ready to take your business website to the next level. Contact us today!