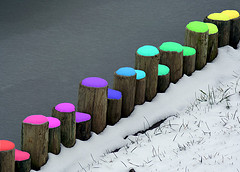 What comes to your mind when you sit down to compose a post? You hunt for an idea, write on it, review and publish? Here's a step-by-step breakdown of the entire process to compose killer pillar blog posts which have all the ingredients you need to make your blog sell.
Idea and Plan

Come up with an idea and a plan. The topic should be in your niche and provide value to your subscribers. Also it should have some commercial value for you blog – something around your sponsors niche. Write down your topic with a rough headline. Plan out how you are going to expand on the topic.

Catchy headline

Your subscribers are scrolling through a list of hundreds of posts everyday. If there's a headline that makes sense it get the attention else your article is selected and marked as 'read'. Here's the Ultimate List of Blog Heading Templates & Titles for Blogging. You won't have to look anywhere else.

Bulletted Post structure

No one has the time to read through an entire page of information. Before you start writing, create a bulletted structure around which you'll expand the post. Those in a hurry will just count from a to z and go. The rest with the keen eye will read through and understand like you are doing right now.

Expand upon the points

Now you've got a bulletted list. You have to explain where you're coming from. Why do these points make sense? You'll need at least a brief description to go along with every point. Remember, keep it short and simple.

Revise with personal expression

There are millions of blogs and perhaps hundreds in your own niche. You need to make sure you have something different and unique to offer. A personal touch it easiest and the best bet else you'll have a hard time making it look different and unique. Confidently add a personal touch.

Revise for SEO keywords

Search engines are one major source of traffic. And that's the reason why you have advertisers and sponsors on your blog. That's how you make money. Make sure your post shows up when some one is searching for those keywords.

Revise with relevant internal and external links

Most of the traffic will read the front page of your blog or the entire article which they are interested in and go away. You have to make sure the content invites them to explore the blog further. Let them explore and decide if they'd like to subscribe and bookmark your blog. You've earned a loyal visitor.

Add a catchy quote or picture

This is one of the key features that makes your post catchy. A quote increases credibility and relevancy to your post while a nice picture will beautify and make the post catchy and attractive.

Proof read

This is one area where I have to improve. Mistakes especially typos can be very distracting, look unprofessional and break the readers' flow. Read through your blog post like a reader would.

Count 10 before you publish

This is where it could make all the difference. Verify that you have communicated your message clearly. Start again and verify that you've completed each step in this list. Verify your post slug and title; tag and categorize your post. Make sure you've justified the subject. Now you're done, time to let the readers take it up. Pray and hit publish.
What else would you add to this list?