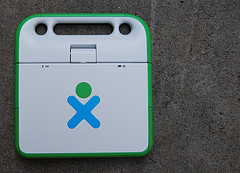 White label is the name that has been drived from the analogy of, buying a product from the manufacturer, putting your own label (the typical white label where the seller sticks their own price and even branding) on it and selling it. Freelancers get outsourced projects which follows a Non-Disclosure Agreement with the outsourcing agency. Typically the agencies require that the freelancer shall not disclose the work to anyone and that the agencies will sell it as their own work. This kind of service provided by a freelancer is called a white-label service.
So basically the customer goes to an agency. They take up work. They do not have time or resources to work on the project on their own. So they go to a freelancer, sign up an NDA with them and forward them the work. The freelancer delivers the work to the agency. What this entails is that the freelancer cannot claim this work as his and he cannot showcase it in his portfolio.
What This Means For The Freelancer (Who Does The Actual Work)
The freelancer gets paid and has to live up to stern requirements of the project. He has to work on the project with a broader mindset — of not only being responsible to the agency but also to ease things up for the agency wrt customer-satisfaction, deadlines, quality etc. He doesn't know the identity of the end-user. He can't showcase the work in his portfolio. All he receives is money (which too is only a slice of the original amount with an unknown amount going to the agency). But the freelancer doesn't have to get into the hassle of marketing, finding clients and struggling to get work (if they are reliable and competitive). And if they are impressive enough the agencies always come back to them and this gets them recurring work.
What This Means For The Customer
The customer has an agency who is willing to pick up the work, will deliver the quality and the deadlines. They don't have to work through a list of busy or unreliable freelancers. For this the customer almost always ends up paying higher than the actual cost of the project (because now he is paying for the agencies share too — and he doesn't know it).
What This Means For The Agency
The agency can focus on marketing, getting work from the clients and delivering it. For this they have to quote a price that includes the freelancer's share. No one has to know that the agency doesn't do the actual work. The agency delivers the project as their own work. Agencies do have to depend on the freelancer. And this setup elongates the entire feedback chain and brings up new points of possible failures because of miscommunication, delays, etc.