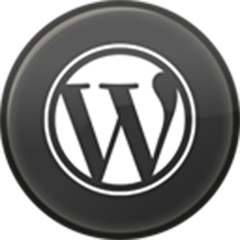 There's quite nothing like a self-hosted WordPress blog. Here are our top ten reasons in favor of a self-hosted WordPress blog.
Control: If blogging is about expression and freedom of expression, self-hosting is about the amount of control you have over your blog. Hosting your own blog means you own your space on the server where you can place what you want and decorate how you want. This amount of fine-grained control redefines "freedom" for you.
Plugins: Plugins extend the functionality (and thus the reach) of your blog. Want to integrate a Twitter "Follow Me" badge? Grab a plugin. Whith free blog providers like Blogger etc. this can very limited or impossible. Thus the ability to use your own set of plugins means that you have your own custom CMS unique and different from the millions out there.
Themes: Free blogs have limited theme support. There are only so many themes available and you have to use only one. With a self-hosted WordPress blog, not only can you use a custom or premium theme, there's a large community of WordPress specific designers. The possibilities are just endless.
Storage: Since you are on a free service, there's always a limit to the amount of pictures and videos you can upload and share on your blog. With a self-hosted blog this limit is as good as your webhost gives you. So if you like to share your personal videos or photos or if yours is a photo blog exclusively, the storage limit definitely hurts.
Policies: different blog service providers force their hosting, content and advertising policies. With a self-hosted blog you set the terms and call the shots.
Forced ads vs. own ads: Free blog service providers mostly force their own advertisements on your blog/site to get revenues for the service. With self-hosted blog you can join your own publisher program like AdSense and start making money from day 1. Chances are that not only will they pay for your hosting, your visitors may find useful products and services and may make you rich.
SEO: SEO is the road to a wide-reach and popularity. When your blog content is optimized for search engines, it is indexed and ranked better by search engines thus showing your site more often in their search results. This means people searching for you site or related products and services find your site easily and access it — means higher sales, greater advertising returns.
Resale value: And finally if you decide to sell away your blog you can sell it away because it is your own. For a free blog service you can't do that because of their policies and in a sense also because you don't own your blog.
Easy Switch: Switching to WordPress is easy. It is easier to switch over to WordPress from almost any platform than it is to switch to others. WordPress is a blog platform for every aspiring blogger.
Professionals vs. newbies: And finally let's put it — Free blog services are for starters. If you want to go pro and need a blog for the long run, a self-hosted WordPress blog it is for you.
While these are just some of the top reasons to go for a self-hosted WordPress blog, it is the power of the two combined — your own hosting and WordPress that makes it a killer combination no one dares compete. If you'd like to start your own blog you can check out our WordPress Services and contact us.