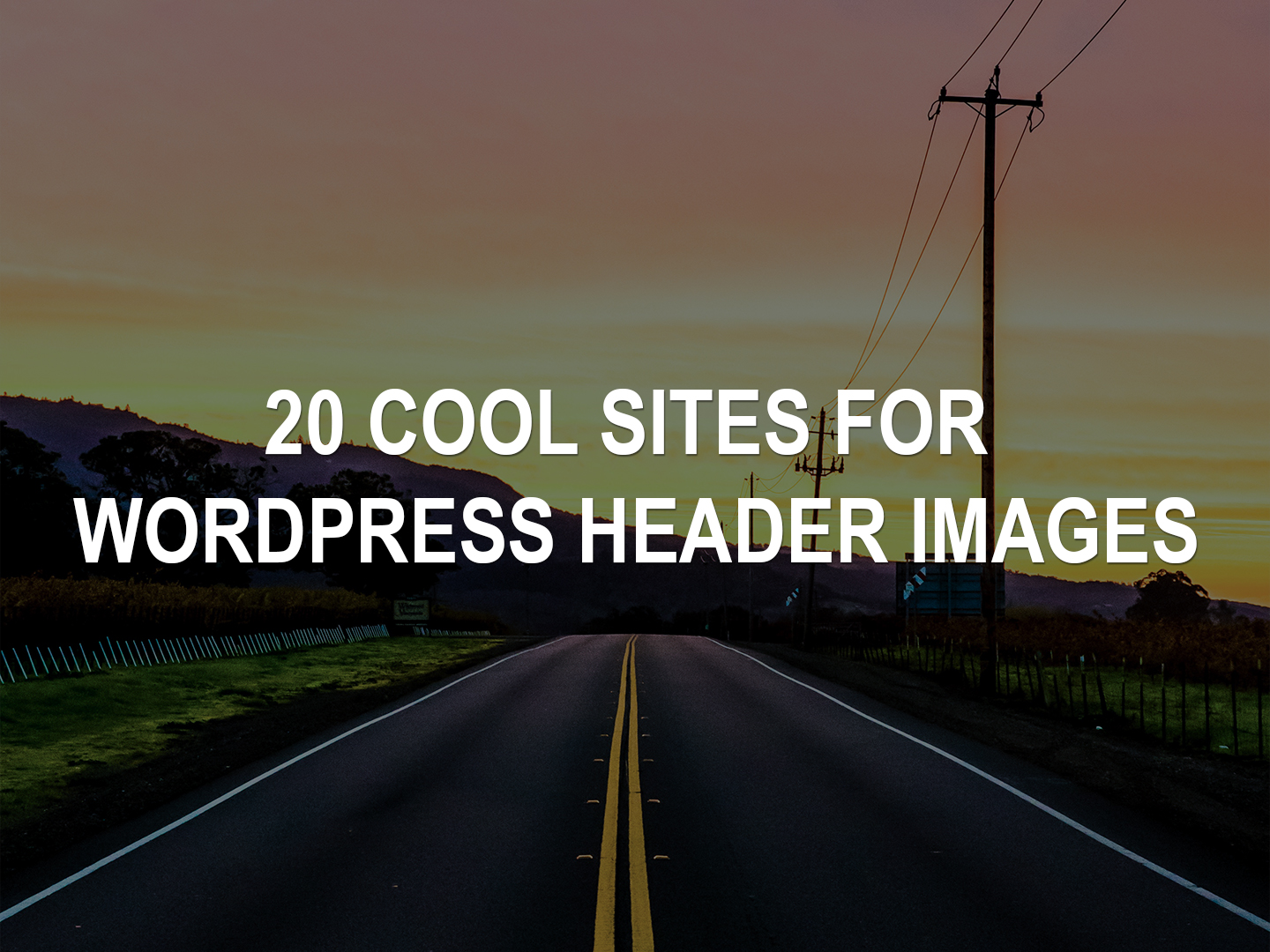 WordPress header images is one of the trending features even today. There are a lot of free WordPress themes that support custom header and featured image header. Even premium WordPress theme developers also offer this feature. It helps in enhancing the visual experience of your website (or blog) without putting in much effort.
If your theme supports custom header settings, you can easily go ahead and update the header image via WordPress customizer. Here are 3 simple steps to change the header image on the fly:
Step One: Log in or sign in to your WordPress site as an administrator and go to Appearance > Customize and locate Header Media or Header Image.
Note: We are using Twenty Seventeen theme for this demo.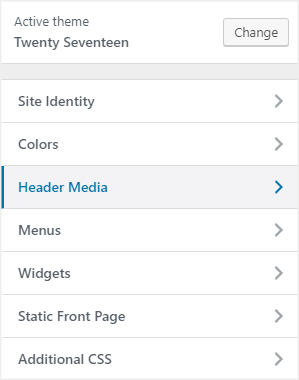 Step Two: Click on "Add New Image" under Header Image settings. Upload or select the image from the media library and follow the instructions on the upload screen to "Select and Crop" the selected image.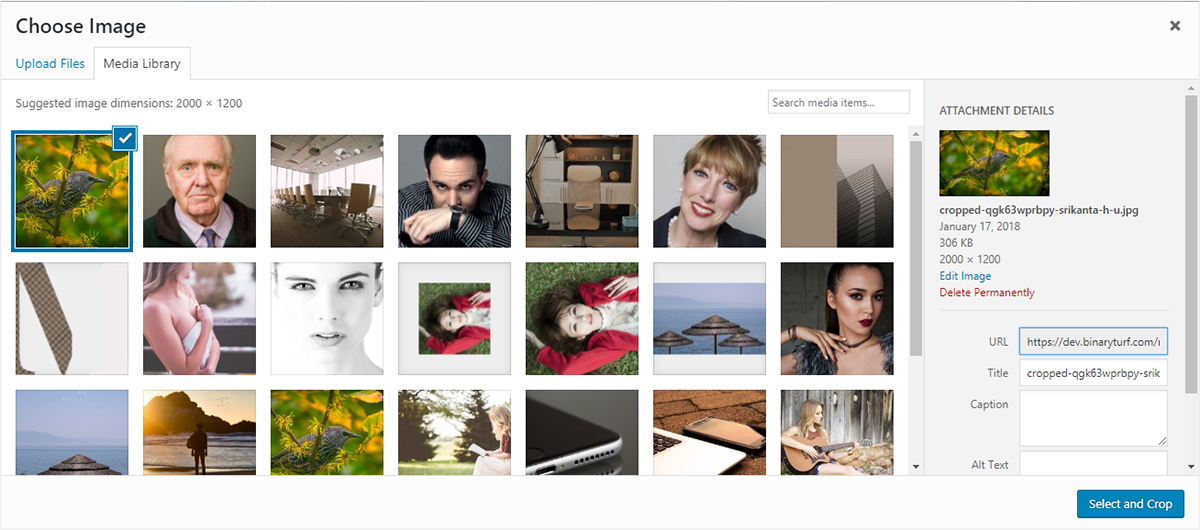 Step Three: Preview the image in the customizer. If the updated image looks and serves your purpose, go ahead and publish the changes. Congratulations, the new header image for your website is live in not more than 5 minutes!
Now you are all set to update the header image for your WordPress website. Wait! You need a stunning image to get started. Here are 20 websites to find professional yet free to use header images for your WordPress website.
You can use these free stock images as a featured image for your blog posts, for designing cover photos for your social media accounts, etc.
A quick note about licenses: All photos published on the websites included in this article can be used for free. They are either free from copyright restrictions or licensed under creative commons public domain. You can use them for commercial and noncommercial purposes. This means you can copy, modify, distribute and perform the work, even for commercial purposes, all without asking permission, although it is appreciated if possible.
The Ultimate List of Websites for WordPress Header Images
Unsplash is one of the best sources for finding beautiful, free images gifted by the world's most generous community of photographers. There are a lot of photo collections on Unsplash and you can easily find what you are looking for under the Explore section.
Unsplash License: Do whatever you want.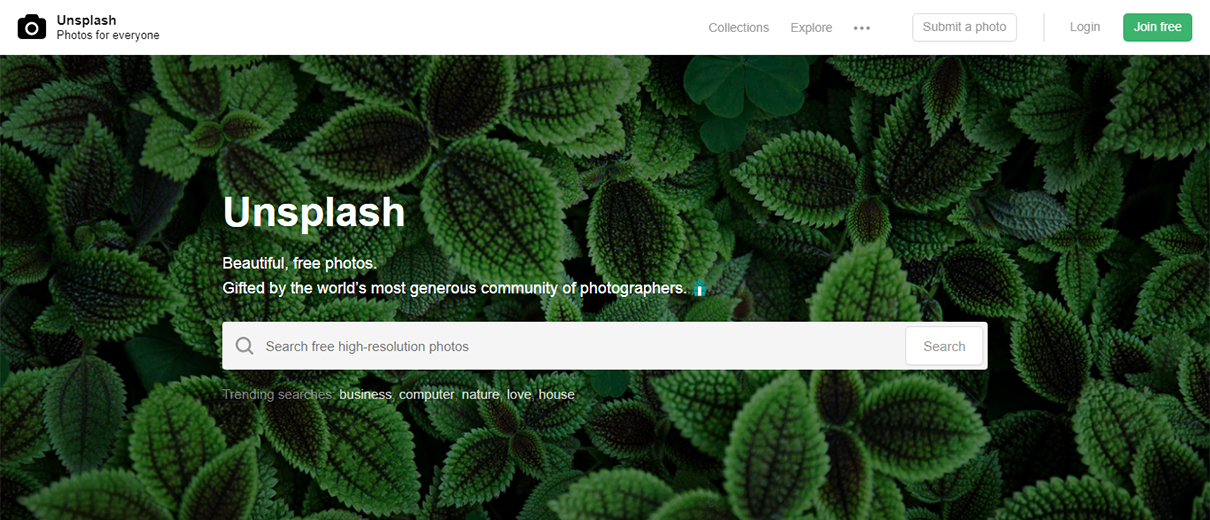 Pexels offers best free stock photos in one place. This platform has grown over the time and now offers free videos and hosts photo challenges to grow the community contribution.
Pexels License: Free for commercial use, no attribution required.

Picjumbo offers 1500+ free images in high resolution for every designer, blogger and entrepreneur. Just browse through their categories to find the one that suits your needs.
Picjumbo License: Free to use, photo redistribution not allowed.
Shopify is a platform for building e-commerce websites. As an initiative to help small businesses find and use high-quality, royalty-free product photos Shopify introduced Burst — a free stock photography site for entrepreneurs. All the images on Burst are available under the Creative Commons Zero (CC0) license. Under CC0, you can use and edit the photos however you want — no attribution required.
Burst License: Non-copyrighted pictures.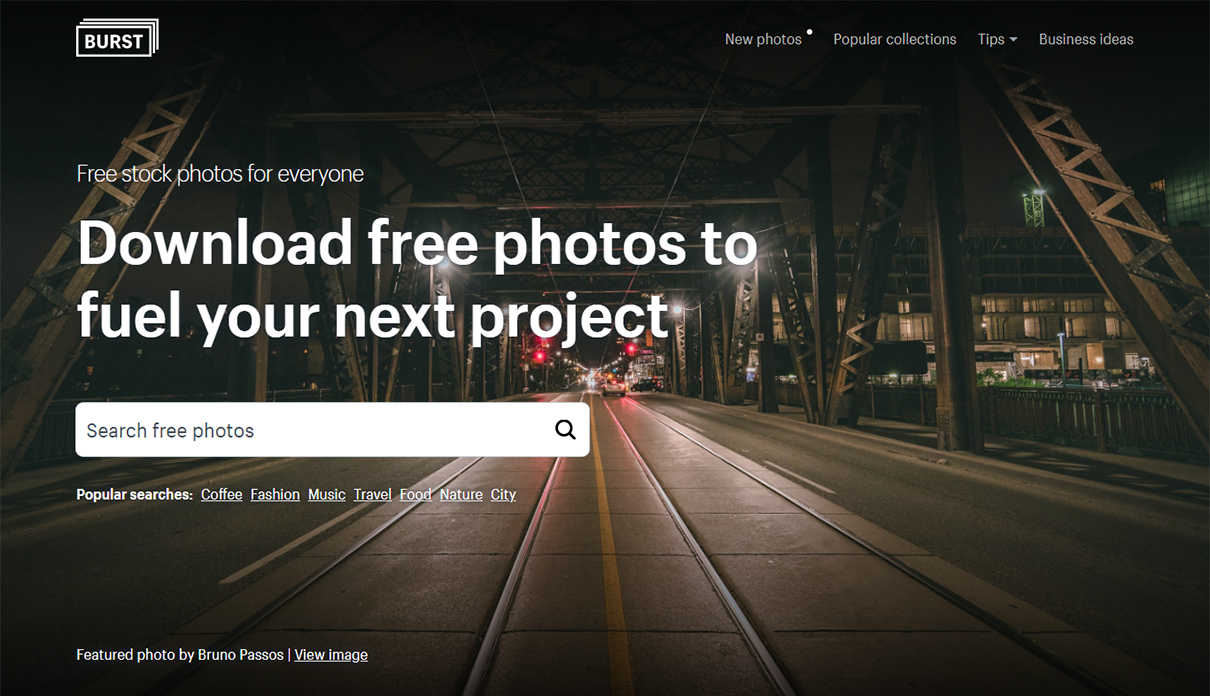 Pixabay is a vibrant community of creatives, sharing copyright free images and videos. You can discover over 1.3 million images and videos shared by the community of photographers here.
Pixabay License: Creative Commons CC0 (free for commercial use).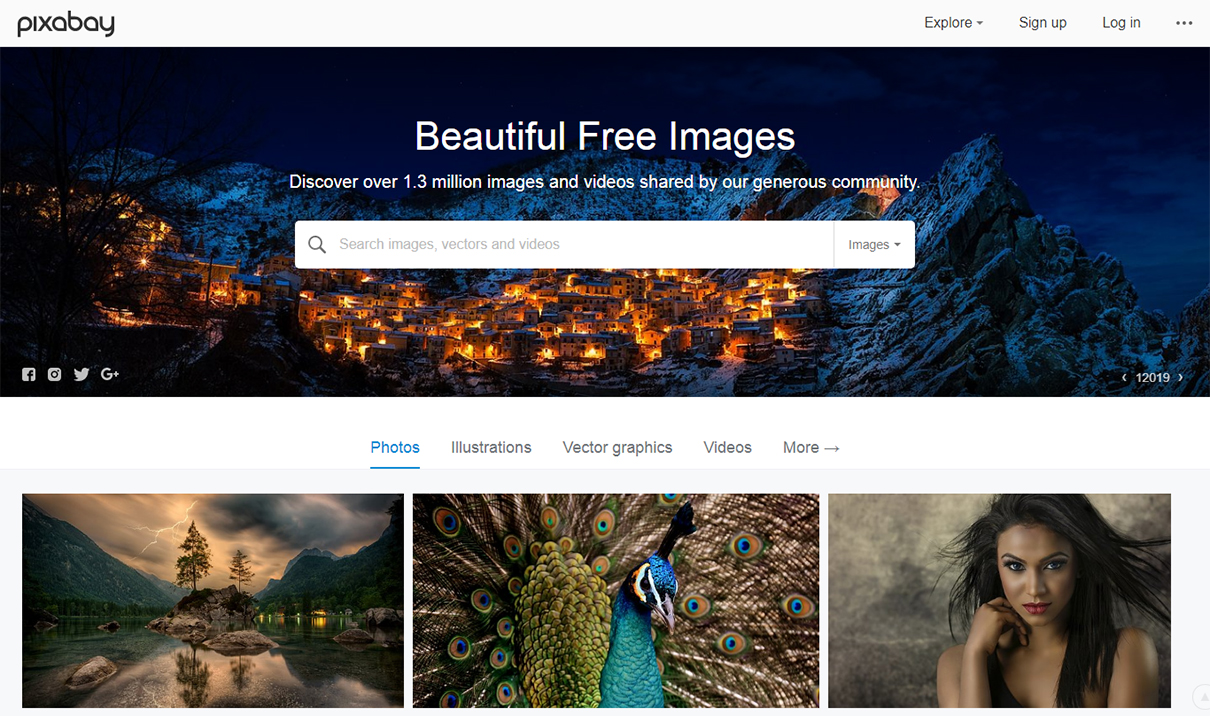 Kaboompics features free stock images exclusively for business or personal projects. It is one of the most popular source of free images for lifestyle, interior design and specialized bloggers. It is a one-woman show headed by Karolina — a photographer, a graphic designer and a website creator. No wonder she knows our pain point like no other 🙂
Kaboompics License: Creative Commons with the one exception – no redistribution.

If you are looking for unconventional photographs falling in categories like whimsical, urban, objects, funny, Gratisography is the place to go. You can use these images for personal and commercial projects, the only thing that is not allowed is photo redistribution.
Gratisography License: Free of copyright restrictions.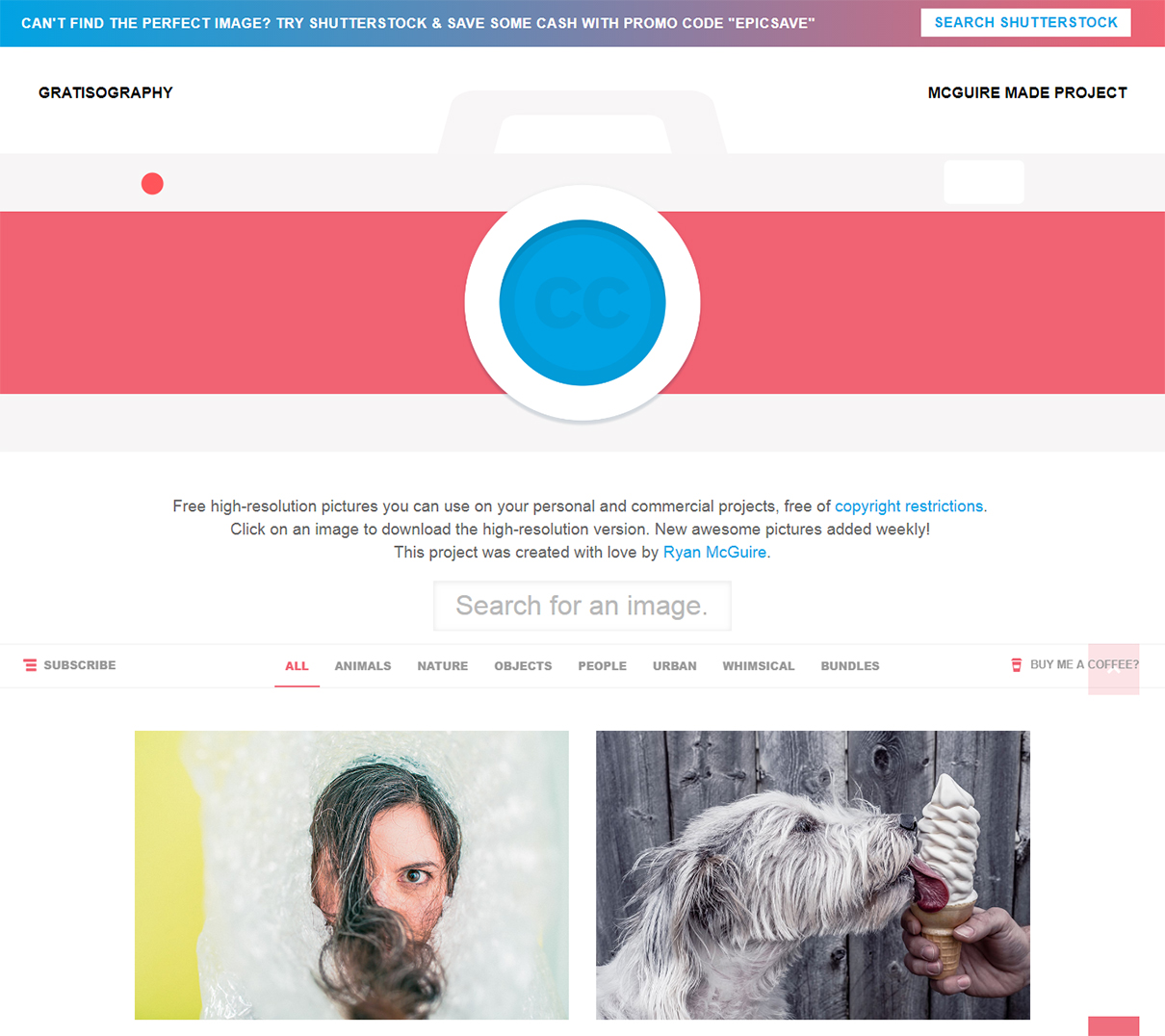 SplitShire offers free stock photos and videos for commercial use. Currently it hosts 917 photos, categorized under commonly used categories. Explore the collection to find a perfect for the header image of your WordPress website.
SplitShire License: Free for use, no redistribution.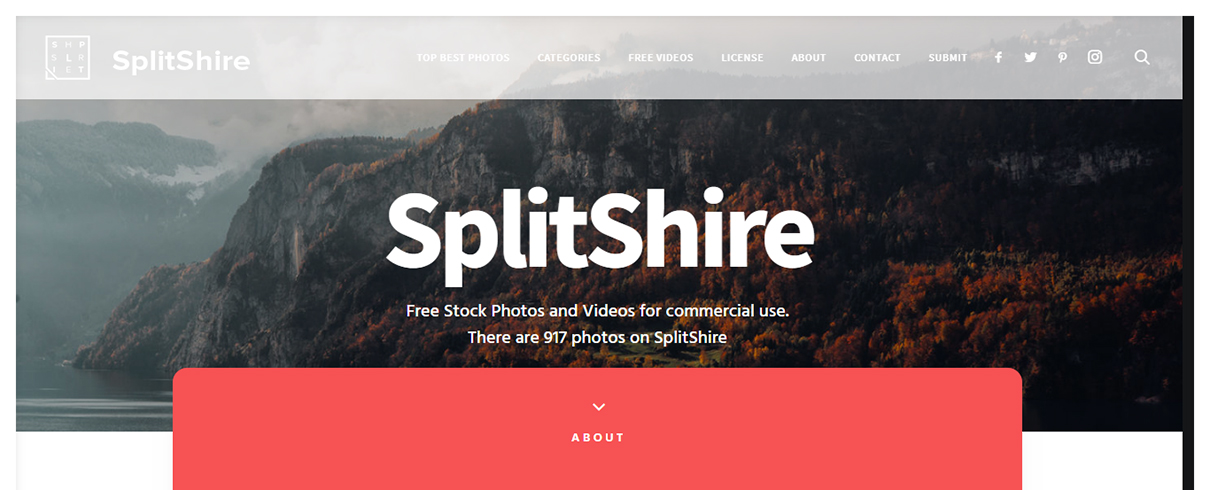 FreeForCommercialUse.Net features stunning lifestyle imagery for modern creatives. These free authentic images can be creatively used for commercial as well as personal projects.
FreeForCommercialUse License: Creative Commons Zero (CC0) license, no rights reserved, without copyright, it's public domain.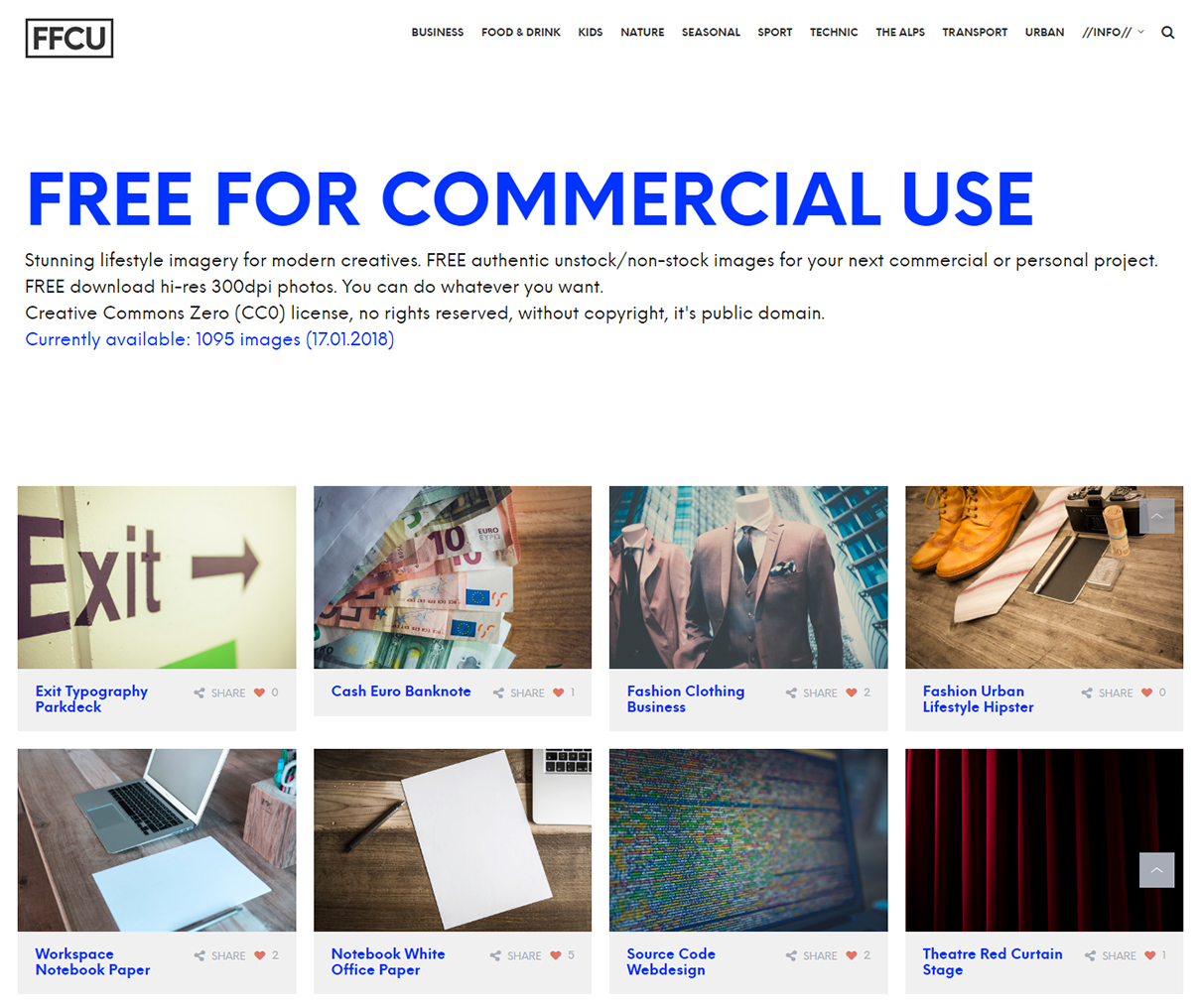 This site hosts vintage photos from the public archives. If you are looking for something historial, browse the photo-collection at New Old Stock.
New Old Stock License: Free of known copyright restrictions.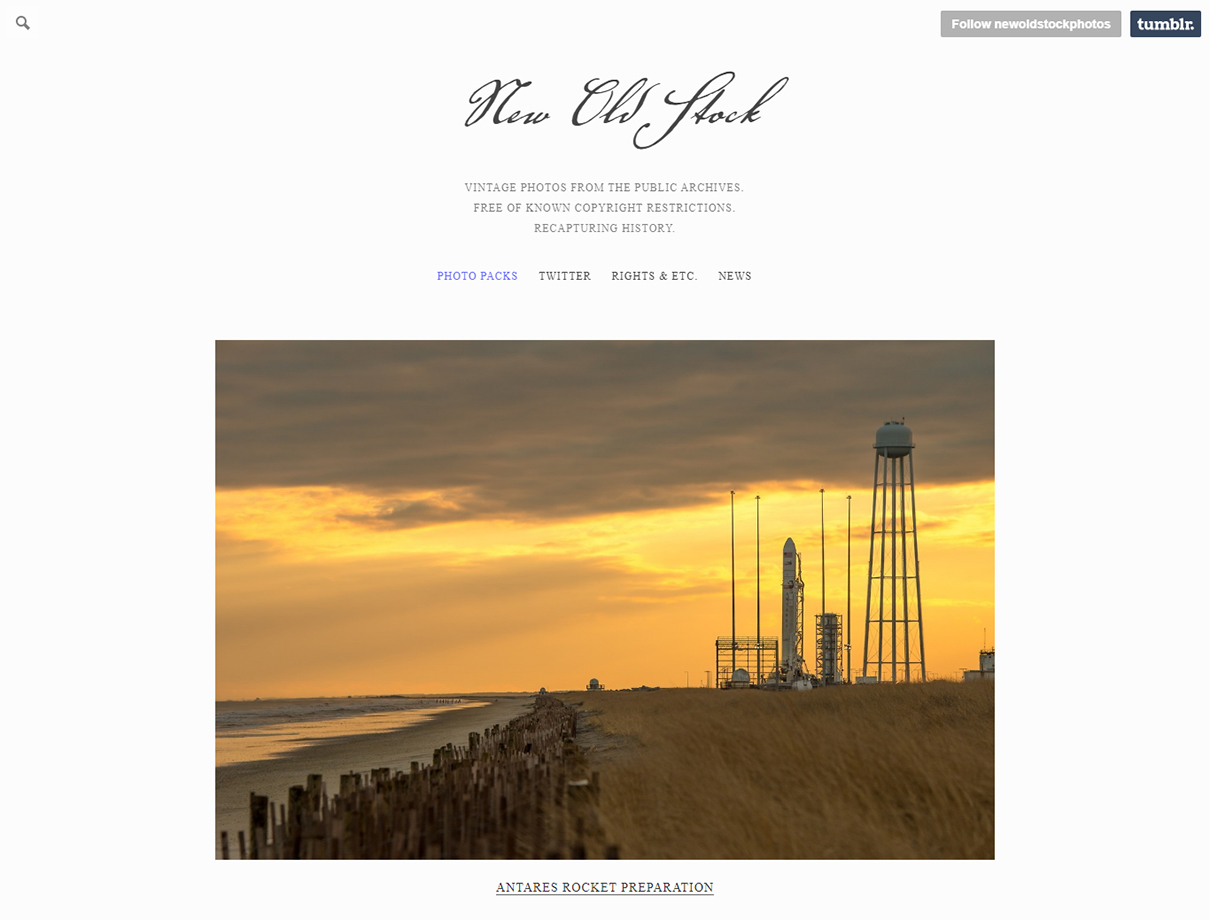 Visual Hunt is yet another free photography collection site like Pexels. It uses the Flickr API and searches Creative Commons photos on Flickr. You can browse from around 354 million free stock photos to choose the header image that works for your WordPress website.
Visual Hunt License: Creative Commons licence.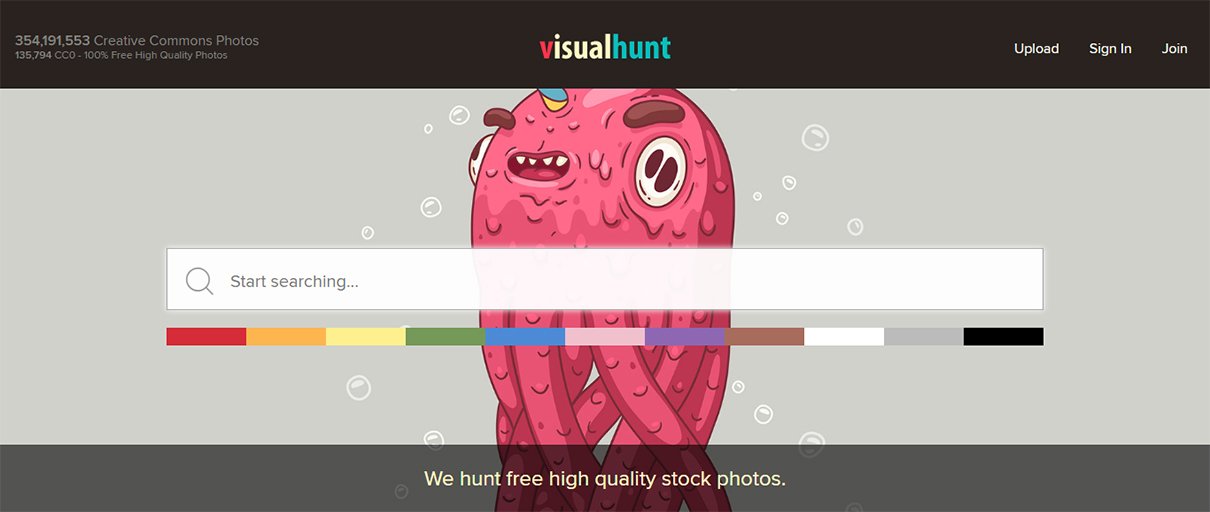 You can find free high-resolution non-stock images for designing creatives for your website, blog or any other need at Barn Images. You can freely use the images, but you cannot resell the photographs downloaded from this site.
Barn Images License: Free to use, no redistribution.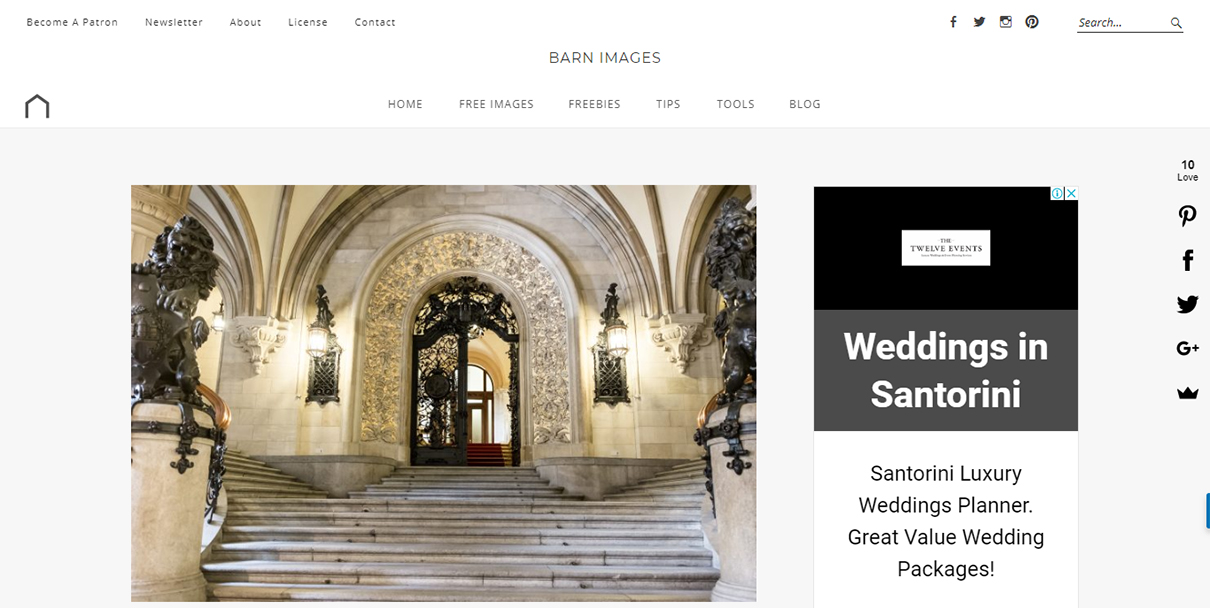 Picography is a source of gorgeous, high-resolution, free photos. It has been helping millions of people for the past 3 years. You can find some really awesome images here.
Picography License: Creative Commons Zero (CC0).
Skitterphoto was started by amateur photographers to offer good quality free photos. All the photographs on Skitterphoto are published under Creative Commons CC0 — it allows you to copy, modify, distribute and perform the work, even for commercial purposes, all without asking permission.
Skitterphoto License: Creative Commons CC0.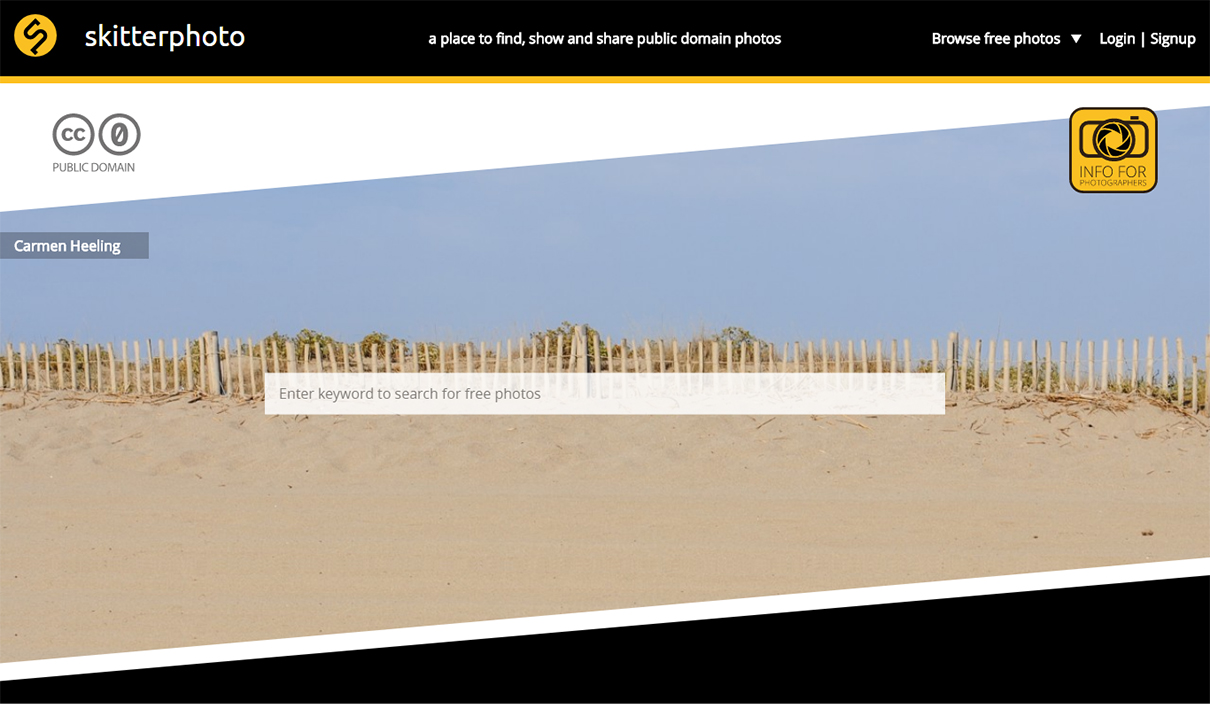 Negative Space features collection of photographs under the following categories: abstract, animals, architecture, business, black & white, food, landscapes, nature, people, sport, street, technology, transport, and work. All these photographs are contributed by the professional photographers under a Creative Commons CC0 license.
Negative Space License: Free to use in public domain.

If you own a food blog or are planning to get started with a nutrition website, check out Foodies Feed to get some professional photographs dedicated to this niche.
FoodiesFood License: Creative Commons CC0.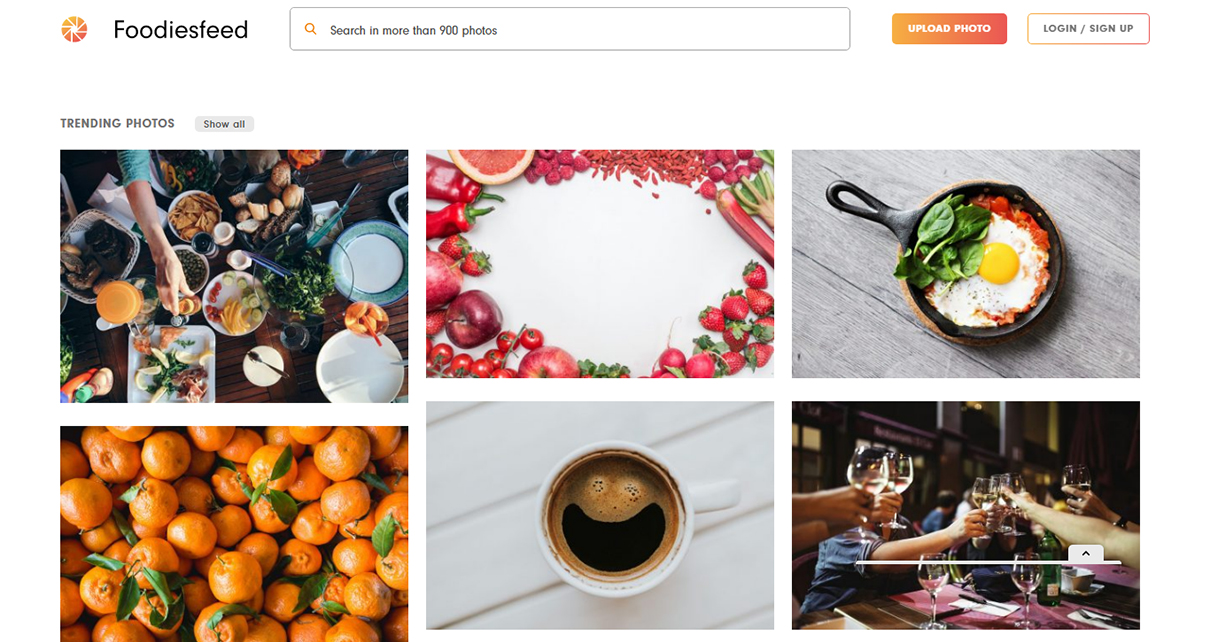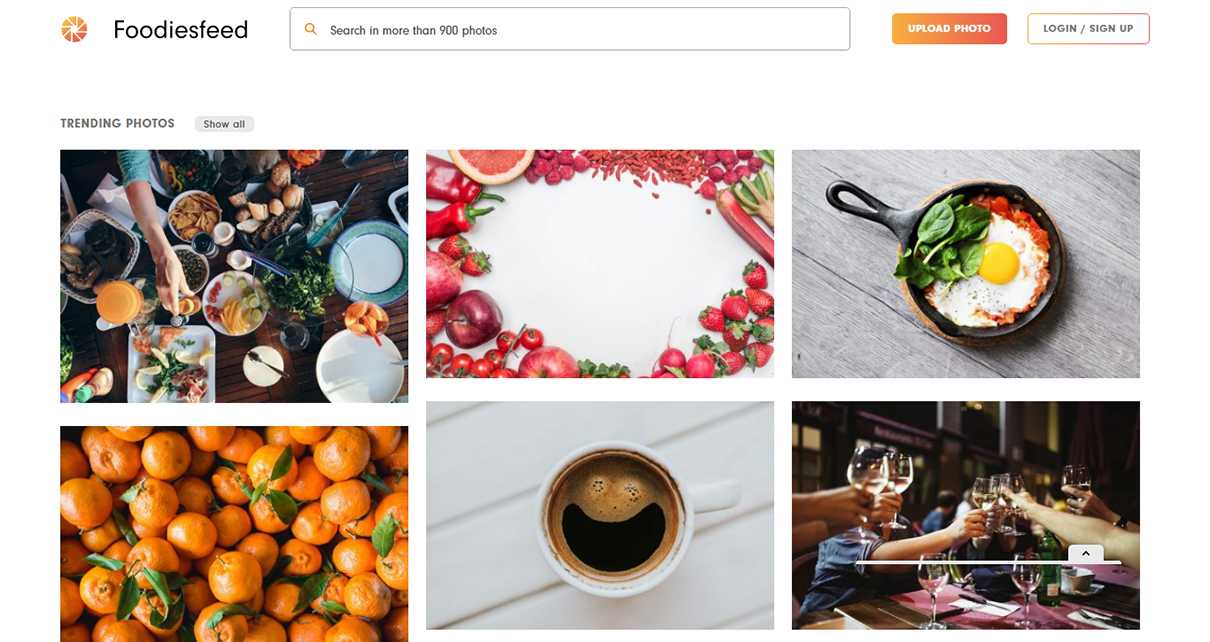 StyledStock features free styled stock photographs for women entrepreneurs. It is a limited collection, but must watch out if you are looking for feminine stock photographs. Also, here are some gorgeous feminine WordPress themes for inspiration.
StyledStock License: Free to use for commercial or non-commercial purposes.

This is a collection of free pics, do anything (Creative Commons Zero (CC0)). These are from the personal portfolio  of photographer Jay Mantri. Check out his collection for creating magical experiences.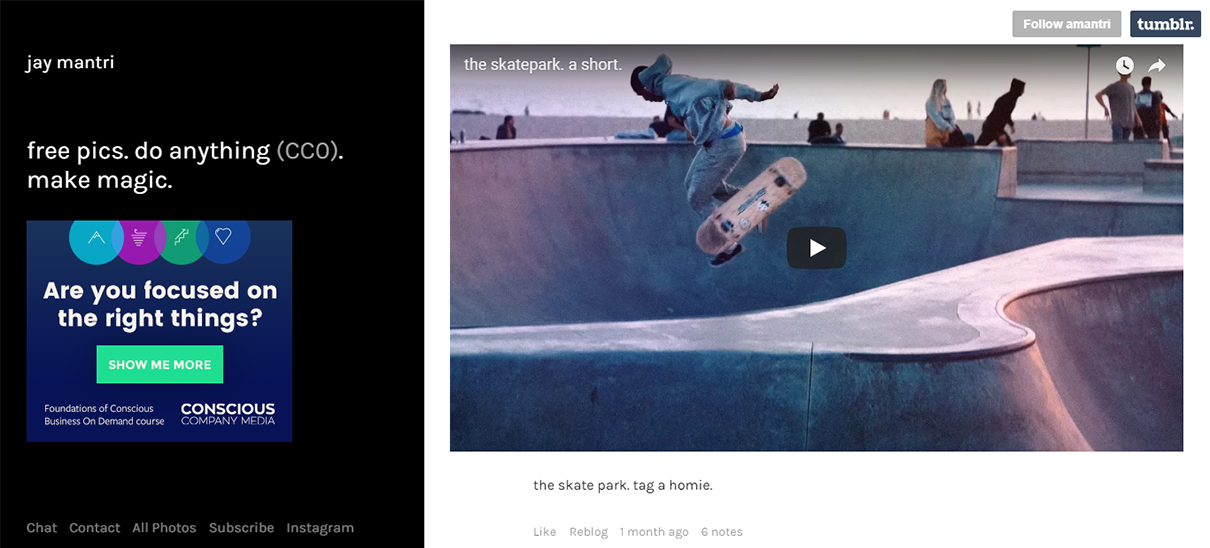 This website features travel photographs contributed by the community of photographers. If you are running a travel website or a travelogue, you can find a best fit for your website's header image here. All these images are licensed under Creative Commons Zero (CC0).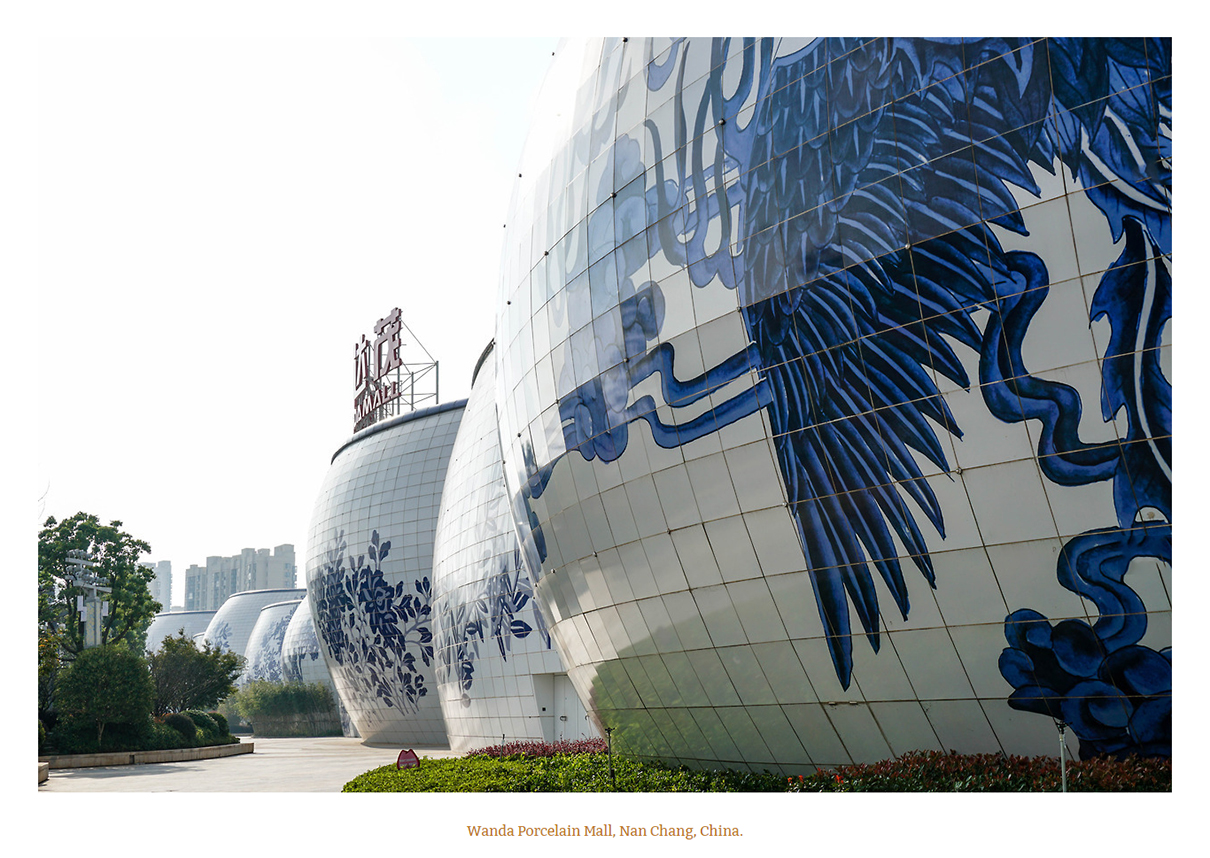 TheStocks is a one stop image search destination. It showcases images from various websites offering free stock photos on internet. Other than photos, you can also find a collection of videos and mockups on this site. I will recommend you to bookmark this website for future references. For usage, you will need to check the licences of the  respective websites from where the images are curated.

Take your pick from these beautiful images and impress your visitors with awesome website header images!