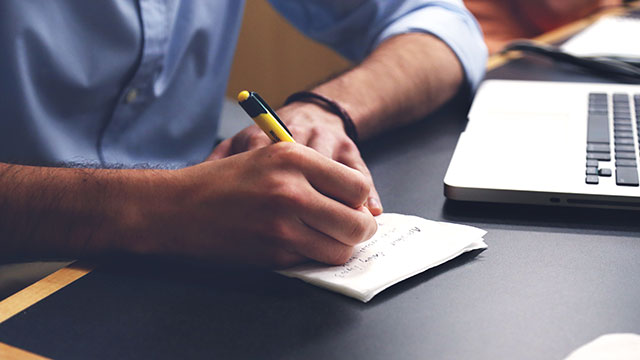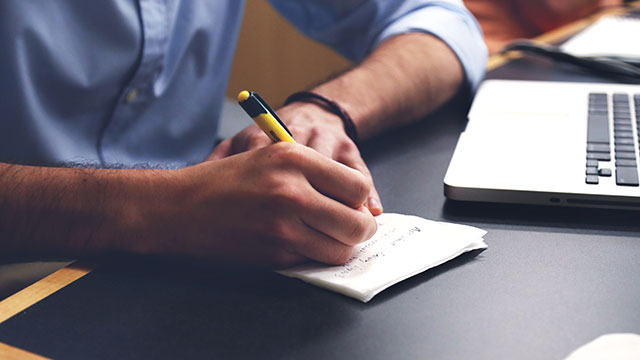 A well-designed, professional website is an irreplaceable asset for your business. A good website serves as an online identity for your business and is perhaps the strongest platform for generating business both in terms of clients as well as revenue. However to ensure that your website is a profitable deal for your business, you need to proactively engage in the process of building a website.
Here are the common challenges that come in the way of building and maintaining business websites:
Hiring the Right Designer

An efficient website design starts with finding a professional website designer — a designer who is confident about making your website work for you. Right from clean search engine friendly code to user-friendliness to high converting design and fully functional website, he will take care of everything.

The professional website designer not only knows how to make beautiful designs, but also knows how you can get maximum returns from the site. He will pay attention to the finest details to convert a beautiful design into a successful website.

Coding best practices, following the design and coding standards, high converting call-to-action areas, on-page optimization for search engines, website optimization for speed and performance… the right designer knows the right way of doing things. He will take care of your website so that you can take care of your business. But finding one, is one of the major challenges! Stay away from cheap service providers; they do more damage than good. A functional website is not the same as a well behaved professional website. Also look at their portfolio, experience and if at all talk to their previous customers.

Choosing the Right Platform(s) for your Website

Domain name, web hosting and content management system are the founding pillars of the business website. Start with choosing a professional domain name for the online identity of your business, get a reliable web-host and pick a flexible content management system. All this will require you to do some thorough research. Or if you have a good designer you can trust him on this.

Domain Name Registrar: Find the best domain name registrar to buy the domain name for your business. I personally use and recommend GoDaddy as my go to domain registrar.
Web Hosting Provider: Amazon AWS and Hostgator get my highest recommendation. Other than that my WordPress clients prefer Synthesis and WP Engine. Again the choice is all yours. You can weigh the various hosting providers on the basis of this article on things to consider when choosing a web host.
Content Management System: Websites can be built on plain HTML or any of the advanced programming languages like PHP, ASP, etc. But for a business website I simply rule out these options because a business website needs a professional content management system that is flexible, extensible and future proof. You can go with Joomla, Drupal, WordPress, Concrete5, etc. but WordPress gets my highest recommendation owing to its ease of managing the content. The content creation in WordPress is as easy as composing a mail in Gmail.

Building Valuable Content

Along with a great design and a fully functional website, you will have to build valuable content for the site visitors to interact with your site and for search engine bots to index your site. Integration of the weblog is a good idea to move in this direction.

This will help you in having a one to one conversation with your online visitors on one hand and on the other hand it will help you in establishing your authority as a brand. Building valuable content is nonetheless a challenge in itself — before churning out the words, you will have to identify your keywords and plan the content accordingly. This is the key to ranking better than your competitors for the selected keywords in the SERPs (Search Engine Result Pages).

Growing The Right Audience

Just getting a good design and an efficient website up and running is not good enough. As a website owner, you will have to spend some quality time on promoting your website through various channels — company blog, social media, email signature, word of mouth, imprinting the name of your website on the business cards and so on for building engaging audience online. Of all the sources, social media engagement plays a crucial role. So along with the website, you need to have active social media profiles — Facebook fan page, Pinterest pin board or Twitter account for your brand, whichever works best for the nature of your business and your niche.

Well-organized Site Architecture

The key to a successful website is to present the required information to the potential clients in an intuitive and easy to navigate way. Including an about us page, the contact page, services page, portfolio page, etc in your site architecture is critical. Also, consider including the necessary information about the site in the footer. You can take an opportunity to engage your visitors by including interactive elements in the site footer. Including the information like your company's goal, vision, contact info, location on the map, etc. helps you in building the trust of your site visitors.

Brand Identity — To stand out of the crowd

There is a lot of competition in the online space and to stand out from the rest, you need to be unique and the best on all the fronts — the design, your brand identity, your voice — all count. So picking up a free website / WordPress theme will not cut it. You will have to invest in a custom website design that builds a brand identity for you, truly defines your product & services and puts you ahead of your competitors.

Selling your Products & Services online

While having a basic business website is good to start with, you can take your business to the next level by selling your products and services on your website. That is what a business website is all about… generating more revenue online.

With WordPress or any CMS for that matter as the foundation for your business website, you can decide to employ the e-commerce feature anytime in the future. However it requires a lot of dedication and resources for running a successful online store. Understanding your audience, building the catalog, appropriate pricing technique, competitive research are some of the many that come to the mind.

Assessing and Optimizing Website Performance

As the website grows in terms of content and visitors, you will need to assess the bandwidth of the site and see if it is able to efficiently handle the requests. From time to time it requires you to review your web hosting plan and upgrade the plan or migrate the hosting environment as per the website requirements.

If you have a dedicated server, you don't need to worry about upgrading the plan, but you need to ensure that you have regular backups of the site. And if your web server is slow, you definitely need to migrate to a better hosting provider.

To ensure optimal website performance, you will need to tweak and tune the performance of the website by enabling caching, improving the page speed and investing in a responsive website design if you don't already have one (all these features affect the search engine rankings of the site).

Ongoing Website Maintenance

Website development is a one time activity, but to get the ball rolling, the website owner has to keenly maintain the site on an ongoing basis. Updating content, uploading graphics, maintaining video channel, resolving minor design issues, experimenting with colors, fonts and other design elements, building landing pages as and when required are some of the things involved in maintaining the site.

You can hire a website design agency for ongoing maintenance services and pay for it monthly or you can train your staff members to take care of the issues involved in site management. You will need to manage your online avenue just as you look after your physical store.
A website is like an employee who works for you 24 x 7 and caters to customers all around the world. Your website is a perfect salesman — one who knows everything about your company, works round the year, meets thousands of people everyday and helps you in growing your business exponentially. A website is an investment to secure the future of your business. Tap into that opportunity today.