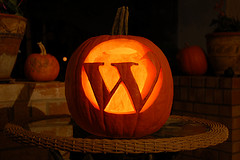 So you have made up your mind to create a website of your own. Or perhaps starting a blog would not be such a bad idea either. A beautiful website with a justified and interesting content is bound to draw a large number of readers. A spellbinding blog can reach your voice and ideas to millions out there. You make friends, you increase your business, you get flattered by fan mails, and you get people matching your mental vibe trying to bring a change to the world and what not… The power of a website or a blog is no more a secret. In the present scenario, it is the world of websites and blogs that have literally shrunk the globe. This world is amazing, and it is for everyone.
But you are stuck in the very beginning. Aren't you? How do I do it? Where do I start? How can I create webpage designs that absolutely suit my content? Do I need to be an expert in programming languages to get myself started? Whew! That's a lot to worry about. There are many content management systems (or CMS for short) that can get you started. But they too have their downsides. Most of them are messy, not very user friendly, lengthy and cost you a lot for subscription.
But don't give up. There is this one CMS that will save you all the trouble. It is WordPress – powerful, easy to use and absolutely free software that will allow you to create content without you having to worry about the design, layout or html. Its real power lies in the fact that it is one of the easiest CMSes to learn, use and customize.
The Functionality Of WordPress
The roots of WordPress go back to the year 2001. Since then, many functions have been added to it to make it all the more effective and versatile. This mature yet constantly updated product uses PHP and MySQL. Licensed under the GPL, it is the fork of b2/cafelog (the prosecutor of wordpress). With hundreds of plug-ins that extend the functionality of WordPress, it is the most powerful software ever for personal website designing. Some of the functions are enlisted below.
The Web Template System: WordPress has a vast range of web templates that can be used to create a wonderful platform and background for you web page. There is the freedom to switch between themes and change the widgets without editing PHP or HTML codes.
The Integrated Link Management System: WordPress is extremely search engine friendly. There are many link management systems available on it.

It is able to assign organized yet multiple categories to your articles and also supports tagging and posts. These posts are further provided with automatic filters that help style and format the texts within the articles. Thus, a regular quote can be transformed to a smart quote with just the click of a mouse.
WordPress supports the Pingback and Trackback standards. This means that an article or parts of it can be linked to other sites that are also further linked to a post or article. This provides the user with a wide range of materials, feedback and new ideas for his article that helps in the further development of the site.
WordPress's plugin structure is excellent and absolutely rich. With numerous plug-ins the users can extend their functionality beyond the basic functions provided to obtain an advanced, beautiful and professional result.

The Content Management System

Password Protection: Secure your article with a password so that only selected persons of your choice can view it. This gives a high level of privacy and safety to the developer.
Post To The Future: If you want your article to appear on the web-blog at a later date than immediately, post it via the "post to the future" feature. Your post will automatically appear on the date set prior by you.
Post Slug: If you want to define the permalink that you are using to a different post, WordPress allows you to do so by using the "post slug" function.
Multi-Paged Posts: So what if you have written a very long article. You do not need to worry about the readers' discomfort of scrolling all the way down. Just break the post to several pages by using this option.
File/ Picture Uploading: Upload any picture from your computer or the web and display them anywhere you want in your article. You also have the option to align sides, wrap text or create thumbnails from the picture. This changes the very look of your article and makes it more interesting to read.
Emoticons: Who doesn't like smileys appearing here and there in a blog or article. Use "Emoticons" option to create vividly mooded smileys into the graphic image counterparts.
Categorize: Organize your posts into categories, their subcategories and further sub-sub categories. This gives you the ease to find articles or posts of an exclusive topic.
Save Drafts/ Preview Posts: Save your unfinished drafts whenever you feel like and continue your work later, right from where you finished. After completion, view your posts in a preview with the "preview posts" option to make sure the article would look exactly the way you want it to. If unsatisfied, edit and preview it whenever you want since this option is always live. After complete satisfaction, press the "publish" button.

The Tools

Desktop Tools: Instead of opening a browser every time to update you blog, use any desktop blogging tool (supporting Metawebblog or Blogger API) for a direct approach to your post.
Bookmarklets: If you wish to have a shortcut to create an article on the page that is currently being displayed on your WordPress, add the "press it!" bookmarklet to your browser and get linked to the very same page instantly whenever you want. Likewise, you can also use the sidebar that works similarly.
Blog By E —Mail: Omitting the distance between e-mailing and blogging, this tool helps you to send your posts as e-mails and make them appear on the web- blog.
Formatting: The text formatting plug-ins provided add the required goodness to your articles. Clean useless contents and make your pages more appealing with the formatting tool.

Searching: The in- built search tool of WordPress helps the visitors of your blog to search articles and subjects they are interested in without consuming their time and effort. Furthermore, the "search-hilite-plugin" option allows them to highlight their search items. In addition, if a visitor searches for the item in a search engine like Google, this tool guides them into your blog, thereby increasing your traffic.
Archiving: If you have been posting for a very long period of time, maintaining older posts in an organized manner becomes absolutely necessary. This can be done by the" Archiving" tool that helps you organize your item and then choose from yearly, monthly, weekly or daily archives. There is also an option to choose from category-wise or author-wise archives, thereby refining your search. What makes it more interesting is that you can link all these archives to your main page by using template tags for each archive.
Design Options For WordPress
Ever heard of the adage "First impression is all that matters"? Well, it holds true especially for websites and blogs. A website or a blog is the very initial way of contact of the visitor with your ideas and services. Gone are the days when people had to go out of their abode in order to express their views or buy/sell their products. With the advent of the internet, people can very well do so from the comforts of their home. But with the vast number of websites that are available for every topic, the first initiative taken by any individual to open a site would be based on its looks and not the content. So, the designing of a website is a very important part of traffic attraction.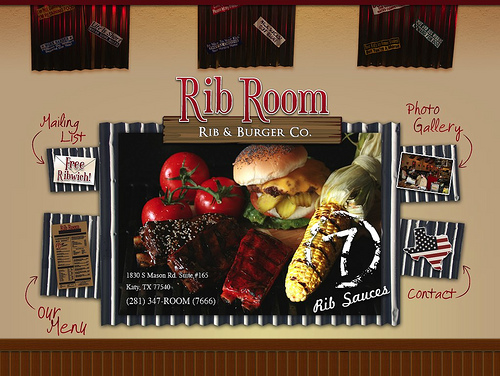 WordPress gives you limitless opportunities to create wonderful designs and apply them to your posts. Some of the design options provided by WordPress are as under-
Template Driven Design: Pages of your choice can be generated dynamically using WordPress templates. If you are not satisfied by the design and wish to modify it, use the Template editor tool and the template tags to bend, stretch, alter, add or refine your design using your own creativity.
File Editor: Every installation of WordPress comes with a file editor. Using this you can edit your WordPress files from your browser itself without needing to download them.
Template Tags: Who said you need to be a super-genius to create mind blowing website content. With template tags, creating wowish designs are a cakewalk.
Themes: A wide range of themes are waiting ready to be used in your website or blog. Optionally, you have the freedom to create your own themes. You can extend, modify or alter the WordPress code to suit your needs. This freedom of customization gives you maximum control and flexibility over your website; though the ready to use themes and templates are so good, you would rarely need to customize them. Some of these are free and others which come at a premium and are targeted at a professional user base.
Why WordPress?
WordPress as compared to other CMSes have some additional advantages.
More User Friendly: The most basic fact about WordPress that makes it better is that WordPress is a no-brainer. Unlike other content management systems, the support available is immense and very organized. The tools and functions are numerous yet easy and give results that will make you fall in love with this system. And what makes it a cherry on the top — it is free!
Plug-Ins: There is a plug-in for almost everything.
Flexibility: The flexibility of WordPress makes it absolutely controllable. Once you become accustomed to the major instructions and documentation, you can do anything on WordPress — Create, share, modify, beautify and much more.
Search Ranking: The features of WordPress are grand enough to make your website or blog look utmost appealing, easy to manage and extensible. The results that you obtain after using WordPress will surprise you — your search rankings will automatically improve, the page load times will be faster and the pages easy to index.
Limitations
Though we cannot deny that WordPress is an amazing CMS, it has some limitations. Some are enlisted below:-
Single User Blog: WordPress does not support multi-blogs out-of-the-box. Each WordPress installation can only have a single blog. If you want to run multiple blogs off the same installation, you'll need to turn on the multi-site functionality of WordPress (and register each user separately on every site).
Other Drawbacks: There are some other drawbacks too like low feed integration, poor user categorization and limited support for user sharing/ user permission on WordPress.