Today almost all premium themes have some kind of an options panel. How functionally useful this options panel is depends on how clearly the devs understand their end-users and the purpose of the options panel. This is one place where functionality prevails over the number of controls.
In over two years of our survey we realized that consumers don't really want another options panel that can build them the CSS required to tweak the border-radius or to change the border-style declarations. End-users want "control". And this control has to be over the "look & feel" of the design, not necessarily over each detail that can be fine-tuned only with a CSS editor. End-users like simple and intuitive interfaces that do the job; and interfaces that they truly can understand and feel at home with. Lander does it intelligently. It has everything that gives you the reins on the look and feel of the design and nothing that is useless and unnecessary. Watch the video for the full overview.
The demo of the Lander Design Options doesn't quite reveal the complete functionality because there's lots hidden under the hood. Hint: (Lander's options panels are unique, and pack more than a punch under the hood, eg. you can save versions of your design too, but that's for later). Simple, intuitive and intelligent.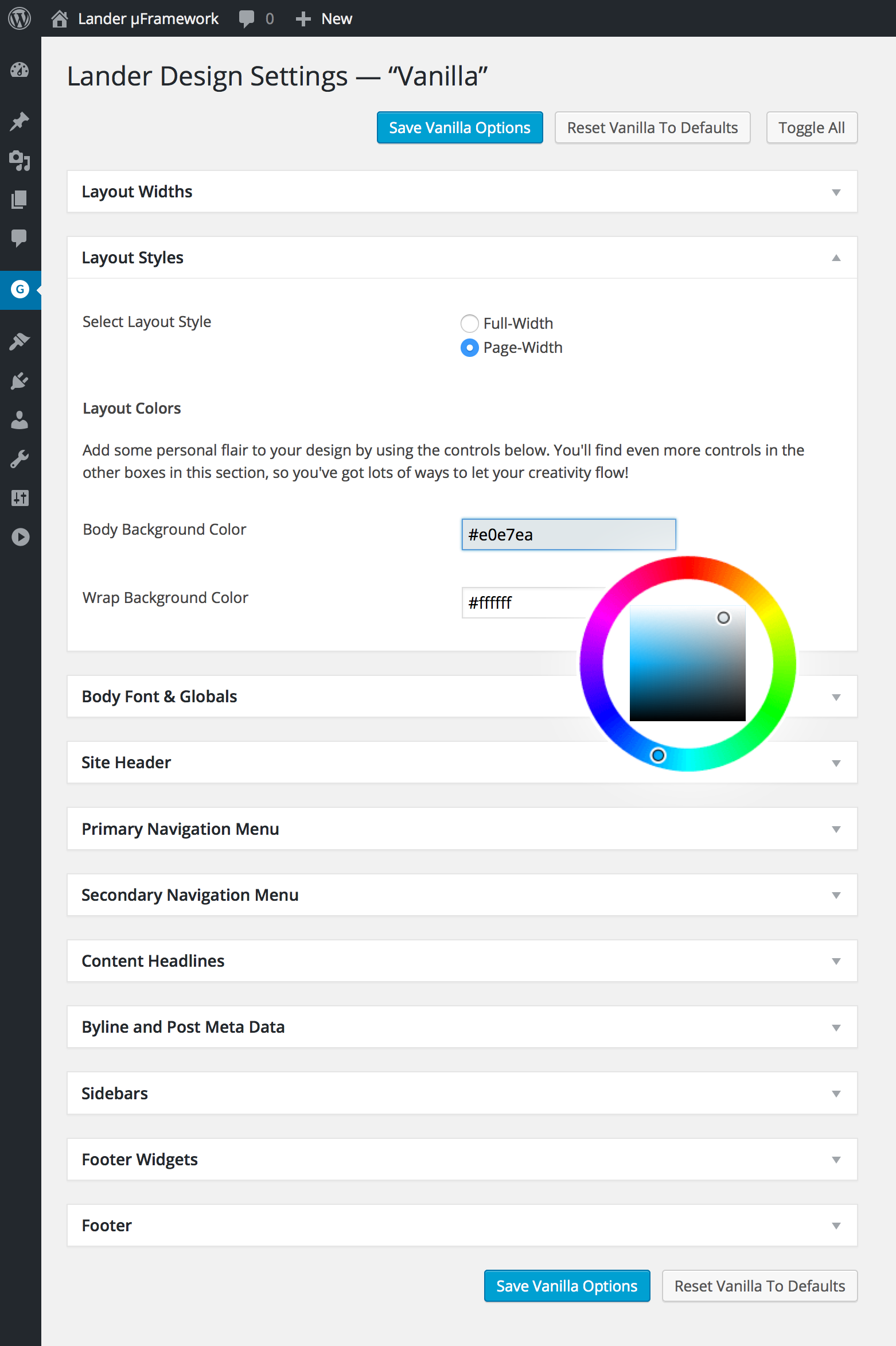 Now with that functionality and power you can save your time and also avoid customer's frustration when they just want to tweak something simple and they can do it from an options panel. If there's something that not on this options panel, that's because a designer/developer is the right person to tweak it. For everything else there's Lander Design Options.
…and do not forget to subscribe to our announcement list (bottom of this page). Lander is going to change the way you design with Genesis. It truly rocks!