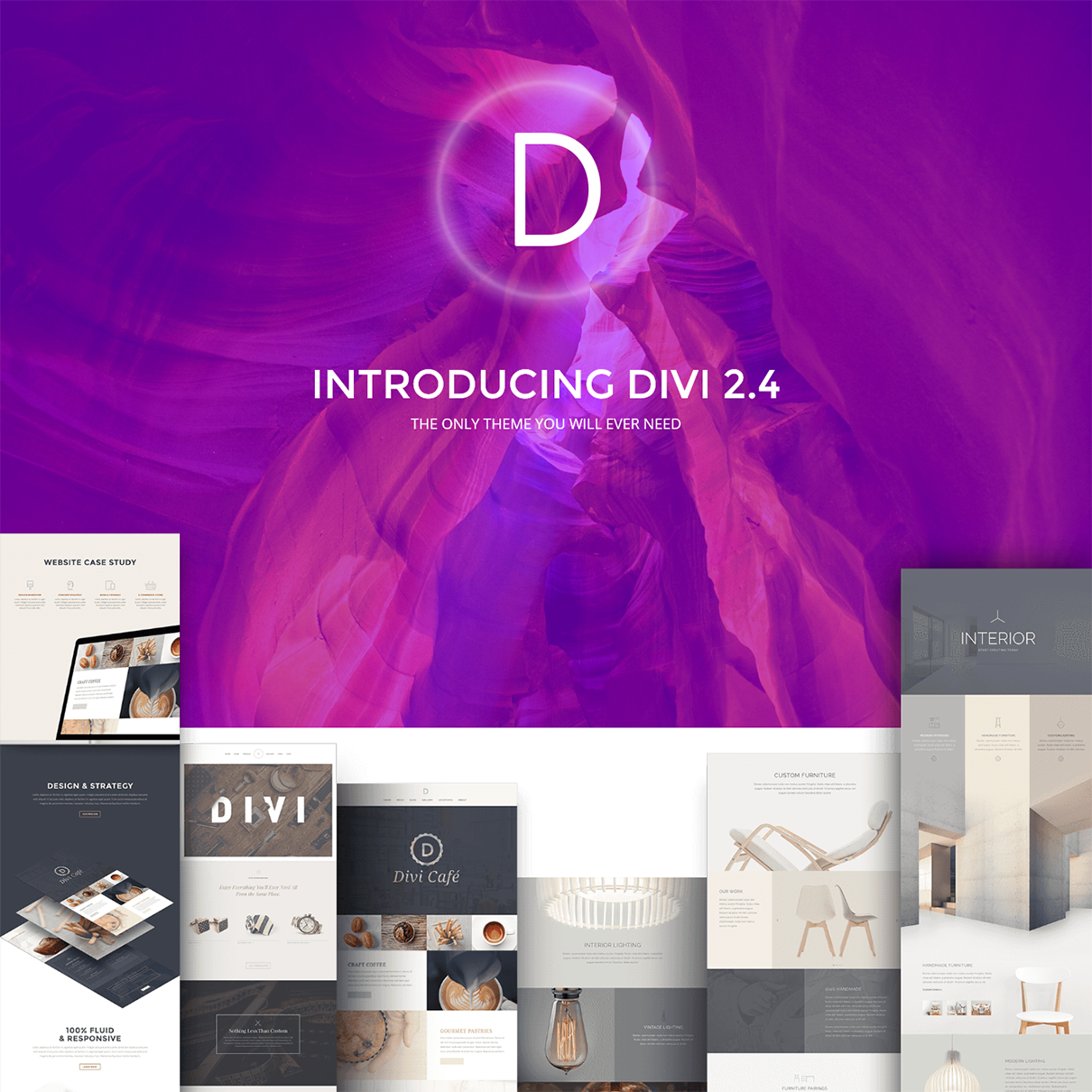 Truth be told. We love Elegant Themes. And it's not without reason. While the recent themes from Elegant Themes are all beautiful elegant designs, one of the most powerful themes from them is Divi. And even though we ain't fans of drag-and-drop designs, we've seen one of the best implementations of drag-and-drop in Divi. And usage-wise too Divi nails it.
Elegant Minimal Design Out Of The Box

When you install Divi what you see is a beautiful canvas with great, neat typography and ample negative space that gives your site divine elegance. The good part is that you don't have to be a great designer or have to mess up with the defaults to make it look professional.

ePanel For all Basic Settings

The ePanel settings page is familiar to all Elegant Theme users. It allows you to set all site basics like branding, layout and SEO tweaks. The ePanel also eliminates the need for installing a ton of plugins to get the basic functionality like social media sharing buttons etc.

Zero Start-Up Time

Dive into Divi and you can start building right out. The Divi site builder hooks directly to the page/post edit screen. It did come to us as a surprise that it wasn't linked from an Admin Menu-Item. It was right on the page/post-edit screen where you actually build the page. And that's a good thing. We had just put in our developer's hat and we were obviously looking for it somewhere "more un-intuitive" for the lack of a word.

Awesome Landing Pages Out Of The Box

Perhaps the start feature of Divi is that you can build a killer, cutting edge landing page with a professional design right out of the box, thanks to the built-in starter templates. All you do is pick a template (they call them "Layouts") from the library. And you can save and preview. Without any extra work and with a few minimal clicks you have a landing page that actually looks like a landing page. Now you can edit the content with surgical precision to make it truly yours.

Rich Customizer Settings

The place we were looking for the Divi builder was the admin menu-items or the customizer (and we didn't find it there). What we did find though were rich settings that let you customize almost every aspect of your design. It's basically a robust CSS builder that allows you to set every aspect of typography.
We are designers, as such we like to exercise control — via code. But if you want to take over the reins without worrying about code, Divi is your best bet!