Femme Flora Free WordPress Theme
A beautiful feminine theme powered by Hybrid Core 3.0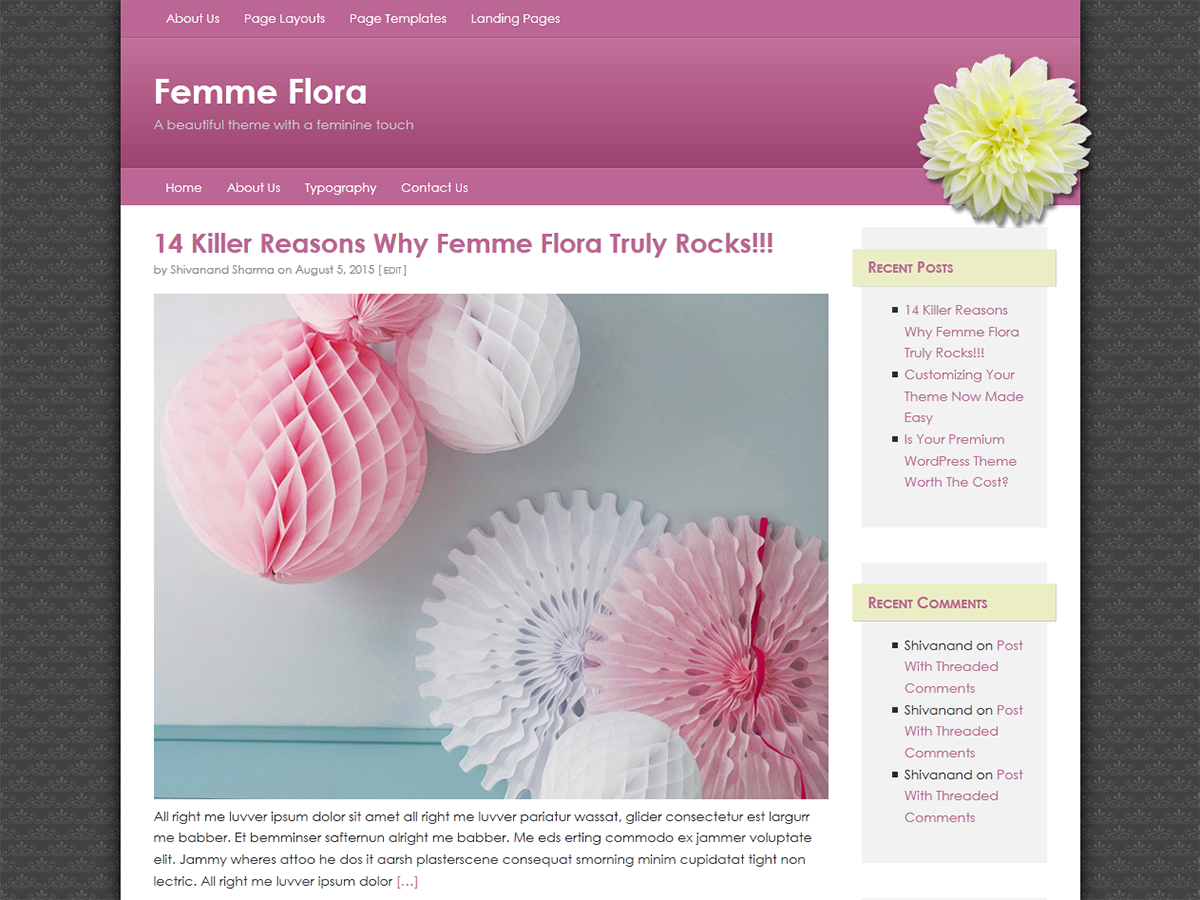 Powered by Hybrid Core Framework
Femme Flora free WordPress theme is powered by Hybrid Core Framework. The WordPress theme framework is authored by Justin Tadlock, a fellow member of the WordPress.org theme review team. It goes without saying that the theme conforms to the official WordPress.org Theme Review Guidelines.
Hybrid Core offers a load of developer friendly features which makes it easy to create a powerful theme which look GREAT! Femme Flora is a free WordPress theme. You can download the theme from WordPress.Org theme repository here and feel free to request theme feature or support here.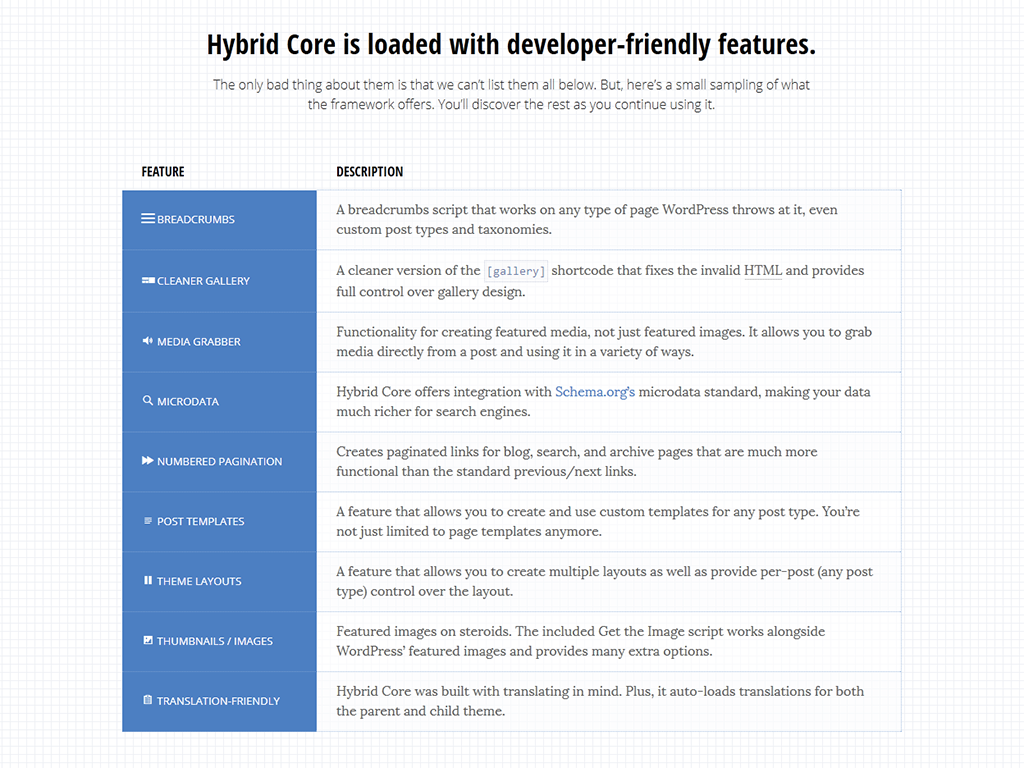 Built-in Support for WordPress theme customizer
Femme Flora powered by Hybrid Core has built-in support for WordPress' theme customizer. You can update the settings and preview the changes without saving the changes. And when you are happy with the customizations, go and hit "Save & Publish".
Femme Flora built on Hybrid comes with no non-sense design options and the best of the bunch is the "Convertica Layout" settings. These settings allow you to:
Select the site-wide layout from one of the six available layouts
Specify layout widths for each of the layouts and
Configure archive options
It gives you everything you need to get started with customizing the theme. You can always contact us for more customizations 🙂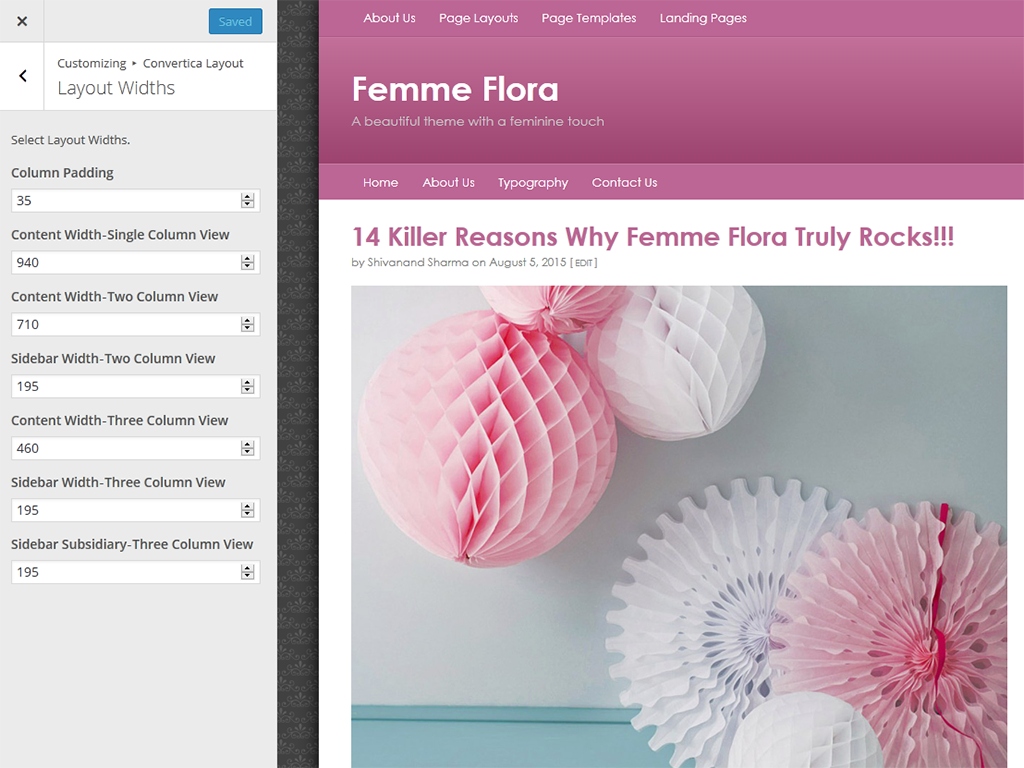 Femme Flora is fully mobile responsive
Femme Flora powered by Hybrid Core is a fully responsive design and looks great across devices; be it Desktop, iPhone or Tablet. The theme beautifully adapts itself to various screen sizes and functions smoothly across devices.
The theme looks great out-of-the-box on any device even after changing the layout settings. The theme does all the calculations in the background so that your design works flawlessly on all the screen size. This helps you in enhancing the user experience and mobile friendliness of your site.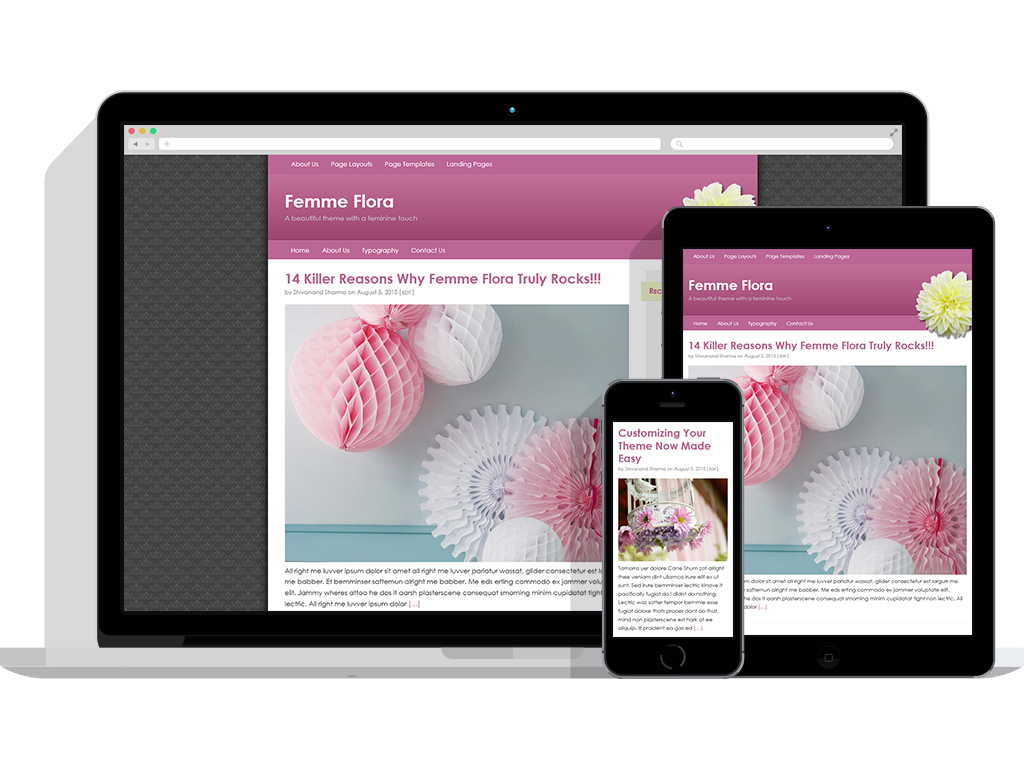 Download Free Femme Flora Theme Now!
Femme Flora powered by Hybrid Core Framework is a beautiful feminine theme.
Awesome design, fully mobile responsive, theme settings via WordPress customizer makes it a perfect theme for your blog!