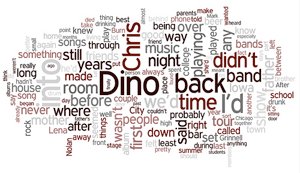 Update1 (10 Oct. 2008): I have now chosen to buy Thesis and this site currently uses that. I don't know why I bought it, may be the curiosity killed the cat and to risk the investment to give an unbiased review. For whatever reason I bought it and set it up. Since I've already done all this investment I'm yet to find a reason not to use Thesis now. However here's my original review.
Update2 (04 Nov. 2009): With the improvements in Thesis Theme in the last one year, Thesis has come a long way stepping through many versions and changes. As of Thesis version 1.6, I find it considerably user friendly. Not only that, it even is developer friendly and many developers use it as a starting base to design sites for their clients. I've thus chosen to promote Thesis for the excellent theme framework it has become. I'll let this article remain here for historical reasons and… nostalgia.
The recently released version of the WordPress theme – Thesis – is hot in the news especially in the blogger arena. It's developed by Chris Pearson. The theme has been talked about at popular sites like ProBlogger and others and all the hype carried me to DIY Themes. Finally after taking a look (whatever I could do for free) at the theme, I have serious doubts whether a professional blogger would like to buy it. They say there's nothing like bad PR (point 23). I believe that with all my heart and soul. So with all due respect to the developer here's what I have to say about this theme.
Body font

The first impression is lasting but not necessarily useful in the long run. It's worse if you try to impress a web designer with this one. We are talking about the font-family here. The use of Georgia and serif font in the body text goes against the principles of typography. This makes the text harder to read while putting a lot of stress on your eyes. When you've chosen to purchase a premium them, you expect better. I seriously doubt any established web-designer would approve of such quirks to lure prospective customers claiming beautiful typography. Its lame.

The features

Are there any at all? The claims point to the theme options or the configurations options panel feature. You can put the Google Analytics code and have your feeds redirected to feedburner. You can customize navigation from the options screen and put in a few images that cycle everything you reload the page. You even can add your custom CSS and images to a custom folder that comes with the theme. Guess what? I'll give you some very easy alternatives for $999. And I'll also give you an option not to pay at all 🙂

Get the feedburner feed redirection plugin from wordpress codex. That will take care of it for you.
Get the all-in-one SEO plugin to take care of Search Engine optimization.
Use the text widget from the widgets section and put in all your ads, tracking code there. You want to pay for that? You have my email.
And finally if you are so intent at customizing the CSS, navigate to the Theme Editor option under Design in the default WordPress theme. It will allow you to customize anything and everything without you needing a developer license. Put in a GPL license and you can even distribute on the newly gone public WordPress Theme site. Customize it all you can.

The price

$87 for a personal license and a $164 for a developer license. My take – I submit to you that if you are a developer, you start from scratch. Build some rocket-science features and then sell them for $10. That will only underline your authority as a developer and a creative one at that.If you are a blogger and more intent on using the theme, take a look at some of the best themes out there on the WordPress Theme site. Also take a look at the free UBD Moneymaker Theme.

Accessibility

You want to take another look at the WordPress default theme? You can customize the header no end and it works on almost every known browser and mobile device. Pep it up a bit and it's all yours to claim. There are better options than paying for this theme.

What it doesn't have

I'm also looking for some beauty and style here (other than threat created solely by the image rotator bore). I expect a lot of polish from a premium theme that I pay for. Gradients, colors, rounded corners, anyone?

The big problem

Now you are left with (less or more) about a hundred some dollars. Well, you can forget about it or else send them to me.
Before I conclude, here's another things I'd like to mention. They say "Great products polarize people". So you are all free to buy and find the truth yourself. With that said, I'd like to hear what you have to say. And by the way if you are Chris Pearson don't hit me please. Your comments go right here…