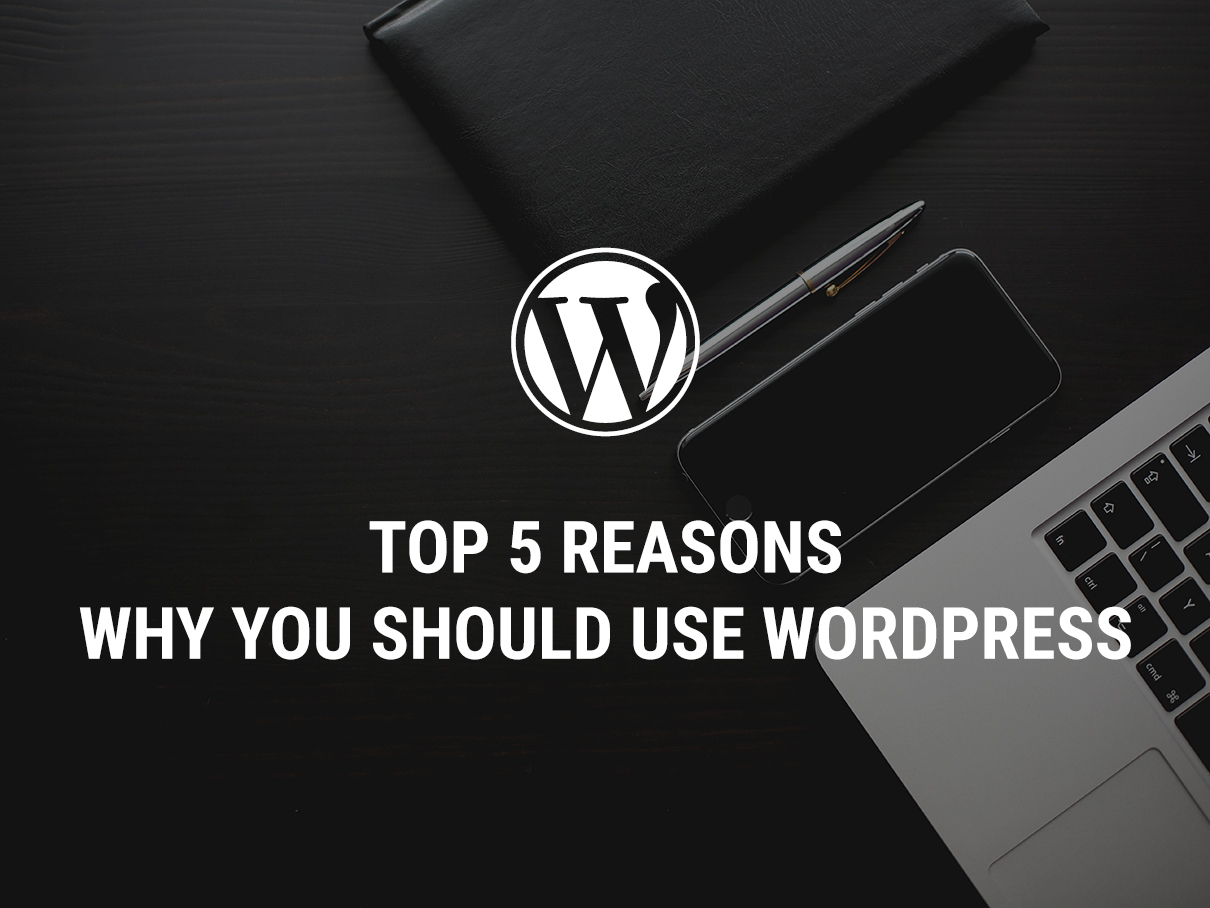 Why WordPress? The very first reason is that WordPress powers 27% of the entire internet. The latest data comes from W3Techs, World Wide Web Technology Surveys which tracks the usage and market share of various types of technologies on the web. As of 1st March 2017, WordPress is used by 58.8% of all the websites powered by various content management systems. This is 27.7% of all websites.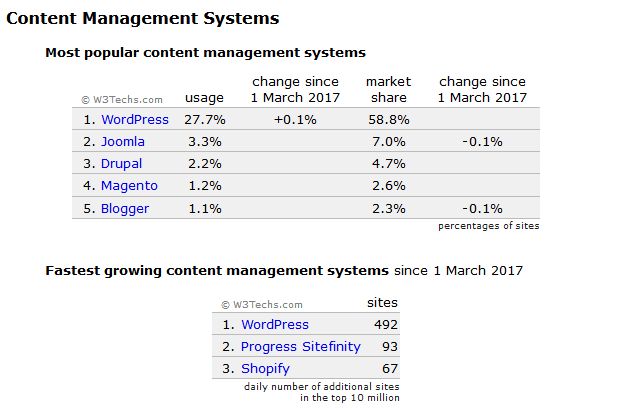 What makes WordPress so popular?
A few quick things: the entry barrier is low, it's easy to use and learn, can be easily extended by free and premium themes & plugins and a huge fan-base (of users, code-poets and all the people who contribute to WordPress in one way or the other).
There is one more reason to add. Even though WordPress started as a blogging platform, it soon evolved to become one of the sophisticated CMS platforms that can be used for various complex applications, including and not limited to review sites, membership websites, full-fledged e-commerce solutions and so on.
That's the power and flexibility of WordPress! Whether you want a website for a small business or an enterprise, WordPress fits all the sizes 🙂
WordPress is free, it's Open Source
This basically means that WordPress is a free software. You can freely download it, install it and extend it as per your requirements. Moreover, the original source code of WordPress is available so that you can GREP it and take it to the next level! There is a huge community behind WordPress that is working day in and day out to provide something useful, robust and flexible to the end-users.
You can easily extend WordPress with Themes & Plugins (both free and paid)
If you are just starting out, you can well begin with famous 5-minute install. Set-up WordPress, choose a free theme, install and configure WordPress plugins and get started to experience "WordPress".
You really don't have to hire a web developer for getting started with WordPress. You can find a lot of free themes and plugins in WordPress repository. Then there are marketplaces like ThemeForest, Mojo Marketplace to offer premium themes and plugins.
You can find themes for every niche right from wedding themes to travel blogs. Similarly you can find a variety of plugins to extend the functionality of your WordPress website.
And at the end of the day, if you need a custom theme or custom functionality, you can easily find seasoned WordPress developers who can help you in achieving what you want.
Top Brands are using WordPress to power their websites
When it comes to CMS, the first name that crosses everyone's mind is WordPress. Owing to its capability, ease of use, hassle-free design, abundant themes and plugins, WordPress rules the internet. It has been in the spotlight from a very long time because of its sheer credibility. It is widely used and trusted by many of the top brands. The popular websites like Women's National Basketball Association (WNBA), Angry Birds, MTV News, The New Yorker, etc., run on WordPress.
WordPress & Websites powered by WordPress are Responsive and Mobile-friendly
Gone are the days, when people would cling to laptops and desktops to view websites. Mobile is the present and future of everything. And WordPress is at par with this.
It's not just responsive, it is mobile friendly in true sense.
It beautifully embraces mobile-first, Accelerated Mobile Pages and responsive design. The WordPress Theme Review team encourages all theme authors to keep an eye on Google's upcoming change to its ranking algorithm. And with introduction of wp_is_mobile() in WordPress 3.4, theme developers and plugin authors can actually take the mobile thing to next level. One is simple example is mobile template control in Lander.
Search engine optimization is at the heart of WordPress
WordPress codex says,
WordPress, straight out of the box, comes ready to embrace search engines. Its features and functions guide a search engine through the posts, pages, and categories to help the search engine crawl your site and gather the information it needs to include your site within its database.
Clean code, content organization, navigation and breadcrumbs, search friendly URL structure, meta tags, robots.txt, feed submissions, sitemaps — WordPress does the heavy lifting at the CMS level. It takes care of most of the things included and Google's SEO guidelines and the gap is filled by SEO plugins like Yoast SEO, All in one SEO, etc.
WordPress is getting better and better. It is evolving and embracing the latest technologies. Still need more reasons for choosing WordPress. Here's what people around the web are saying about WordPress: