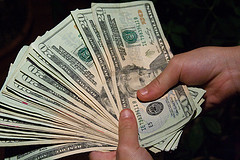 Have you ever wanted to have your own website? Was it easy to get an economical and accurate quote for the web design services? Different designers charge differently depending on the project type and number of hours spent to finish the project. Here are 11 great tips to save you time and energy and get an accurate and economical web design quote.
Knowing Your Requirements

Researching and finalizing your design requirements is perhaps the first and the most important step in the direction of getting an accurate quote. Not only does it help you understand and prioritize your needs, it also  gives you a realistic expectation about the requirements of the job and the time it may take. This also outlines what you don't need and helps you stay away from paying for it.

Know Your Budget

As obvious as it may sound, the prices of a web design job range from a few hundred dollars to about a few thousands. Knowing you budget will help set your expectations on what to include and what to exclude and what kind of designer to look for. Be open about your budget with the designer.

Pricing & Value For Money

Find out the prices that various designers are offering for that particular service and compare them. The pricing also varies depending on your specific requirements and the deadlines. Similarly, compare the features of their designs. Reputed and qualified designers might give you good services but they charge a lot too. Sometimes even small designers can offer you better services at a reasonable price.

Visit The Portfolio

View the designer's portfolio or ask for a sample of his previous work as a reference before assigning a project if the designer is completely new to you. A bigger collection of testimonials means more experienced designer and better quality of service (though the pricing may also increase in this case).

Testimonials

The best judge of a designer's work are their customers. A good web designer will offer and list customer testimonials along with their portfolio. However there's nothing better that a word-of-mouth because, chances are that every designer prefers to list only the best testimonials. This is an area which requires attention and research.

Impressive Website

As a client, one of the first things you should look for is the speed and simplicity of the designer's website. Along with the loading time, adjudge the website on the basis of ease-of-use, navigation, search-ability, overall look and feel to get an overview about the approach of the designer. The designer's website in this regard speaks volumes about the designer's skills, creativity and style.

Pay Only For What's Required

Make sure if the designer is offering the service that you require and make sure you pay only for what you want and nothing that you don't. Most of the web designer offer services as packages; for example the website installation, design, SEO, logo design etc. may be bundled as a package. Ask for a custom service and list your requirements to get a quote for your specific needs. That will save you from paying for other services/products which you don't need.

Freebies

Yes! You need them. If the a designer offers a free logo with a design by all means go for it. This saves you money and also save you the trouble of finding another service provider for that specific job.

Support

Most of the designers will offer you free support for a certain period. Check out what kind of support are they offering and the duration. This will help you with any issues that come up after the design job is finished. Also ask what kind of issues the support will cover.

Don't Judge By The Quote

Do not judge the deal by the amount a designer charges. If you wish to have an exquisite design, you should be ready to spend what's worth it. Also an experienced designer may charge more but he will be in a better position to understand your expectations, your requirements and architect the solution accordingly.

Paying On Hourly Basis

Instead of looking for designers who charge on the project basis, you can also opt to choose designers who charge on an hourly basis. Such designers often charge a flat rate. Another advantage of hourly rates is that it allows you to assess the time the designer charges for in advance. The hourly rates of an expert designer will be high as he is expected to get the same job done in less time.

Avoid Being Desperate

Never look desperate. If a designer finds out how badly you need a design, he may charge an unreasonable amount for the work.