ProvidenceWillandTrusts.Com is a business website built for an estate planning boutique law firm owned by Zachary Setzer. Zachary Setzer is a Charlotte and Weddington Wills and Estate Planning Attorney. The website features an exquisite design for the law firm and is built on WordPress and Thesis 2.0.
Niche: Legal
The WordPress powered ProvidenceWillandTrusts.Com is a trending and modern website design. The major highlights of the website are high conversion landing pages, custom sidebars, lead magnets and fully mobile responsive design.
Service: PSD to Thesis 2.0 Conversion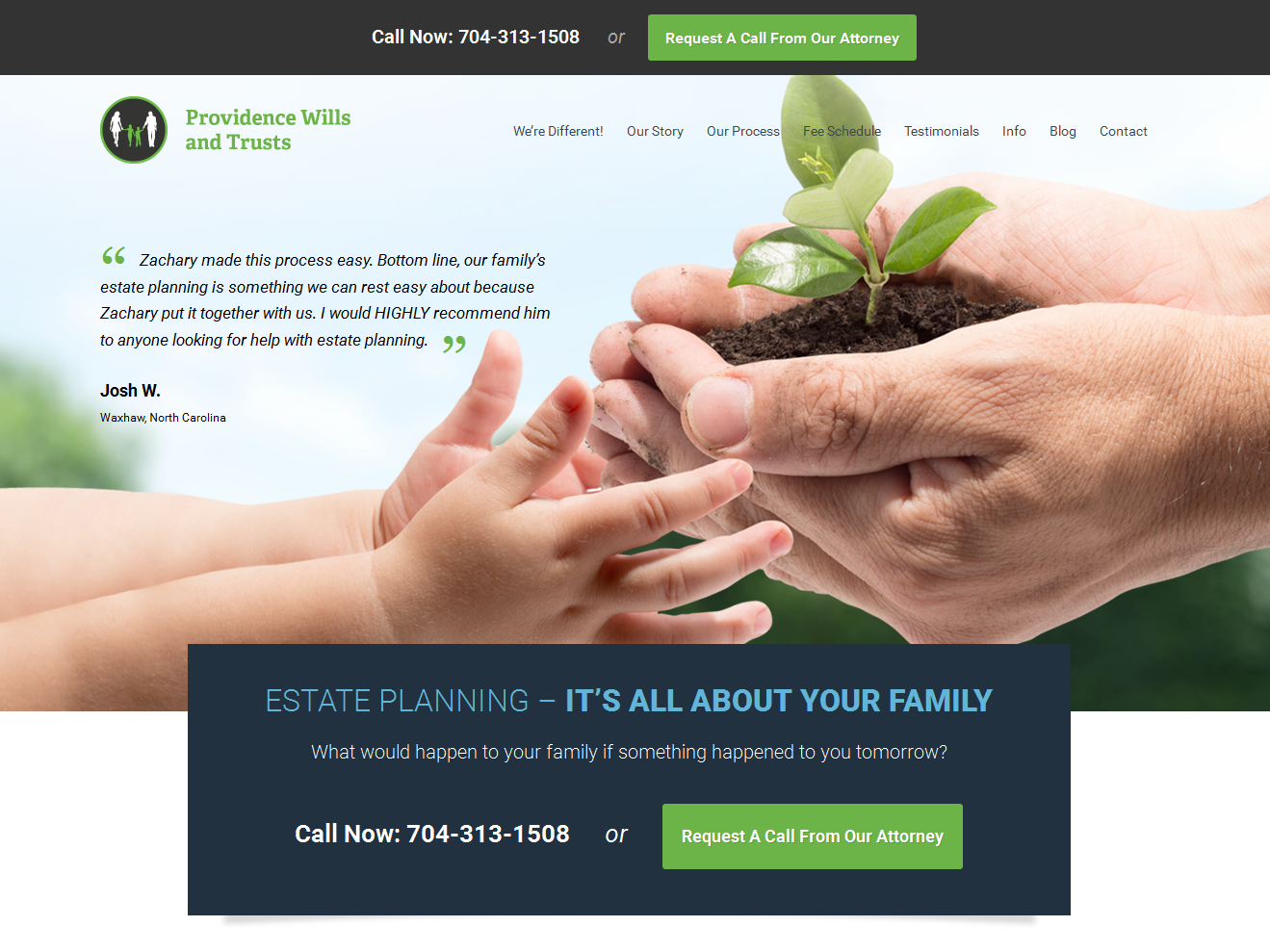 Shivanand and his team at Convertica Commerce did an incredible job converting my PSD design into the most current version of Thesis on WordPress! His fees were very competitive as well. All said and done, I have not only a beautiful site but a site that is fast and very easy to update, modify, and tweak on my own in the future. Highly recommended!

Zachary Setzer, Website Owner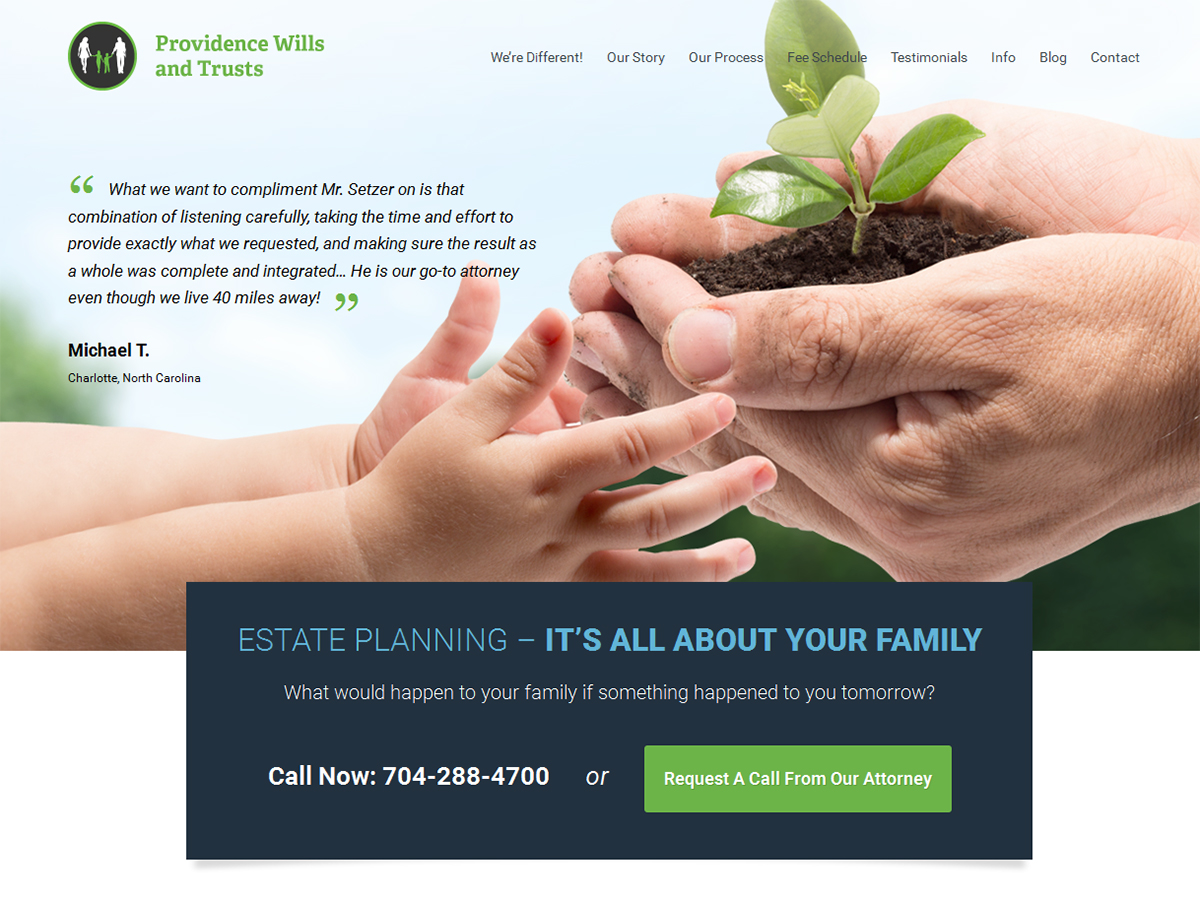 High Conversion Landing Pages
The website features multiple landing page templates — each dedicated to a specific purpose. The homepage is a perfect example of a high conversion landing page. It is authoritative and has a clear focus on call-to-action. It has everything that an effective landing page needs.
The other landing pages — Our Process, Fee Schedule, Testimonials are also designed for high conversion and maximum impact. Using Thesis 2.0 makes it easy for developers to create and design landing page templates on the go. And as a seasoned WordPress developer I know how to deliver the best solution to my clients.
Custom Post Type for Law Guides
For this PSD to WordPress conversion project for law firm the client has employed the concept of lead magnets in an interesting manner. The client wanted to offer the law guides to the users for free. Just that the the user will need to provide the email address to download the freebie.
To make it easy for the client to create and update the law guides (and manage this functionality) in future, we decided to utilize WordPress's custom post types feature. We created a custom post type for law guides and added the required custom fields to make it dead simple for the client to offer law guides for downloads.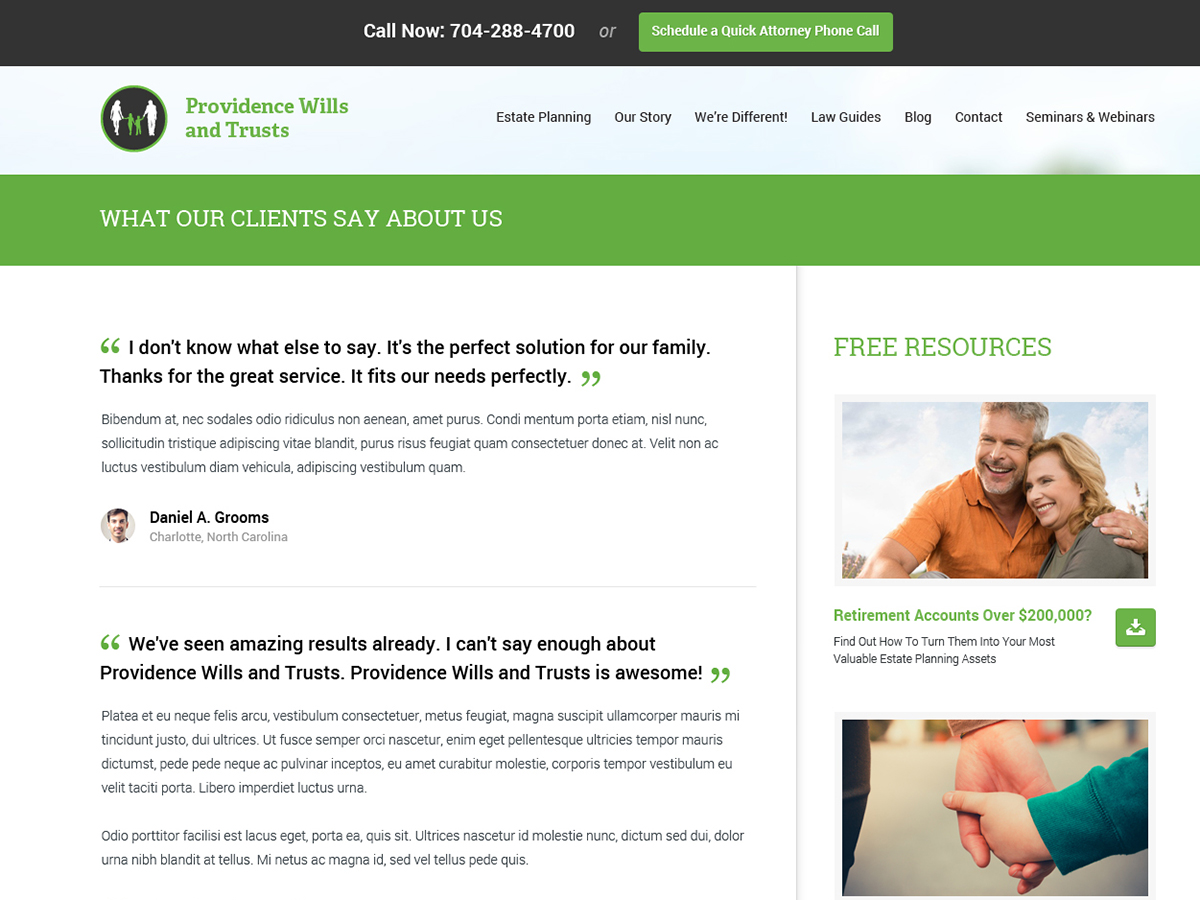 Custom Testimonials Template
For a law firm (or any profession), the website should be able to establish the authority and credibility of the professional. And there is no better way to establish the value than sharing the wonderful client testimonials. The design thus makes space for showcasing the testimonials at the most strategic places. We are using testimonial slider as well as testimonials template on the site.
Slidervilla's testimonial slider is one of the most flexible testimonial sliders which we personally use on most of the websites. We utilized the testimonial slider to build a custom testimonials template for the website to dynamically show all the testimonials; with infinite load more option.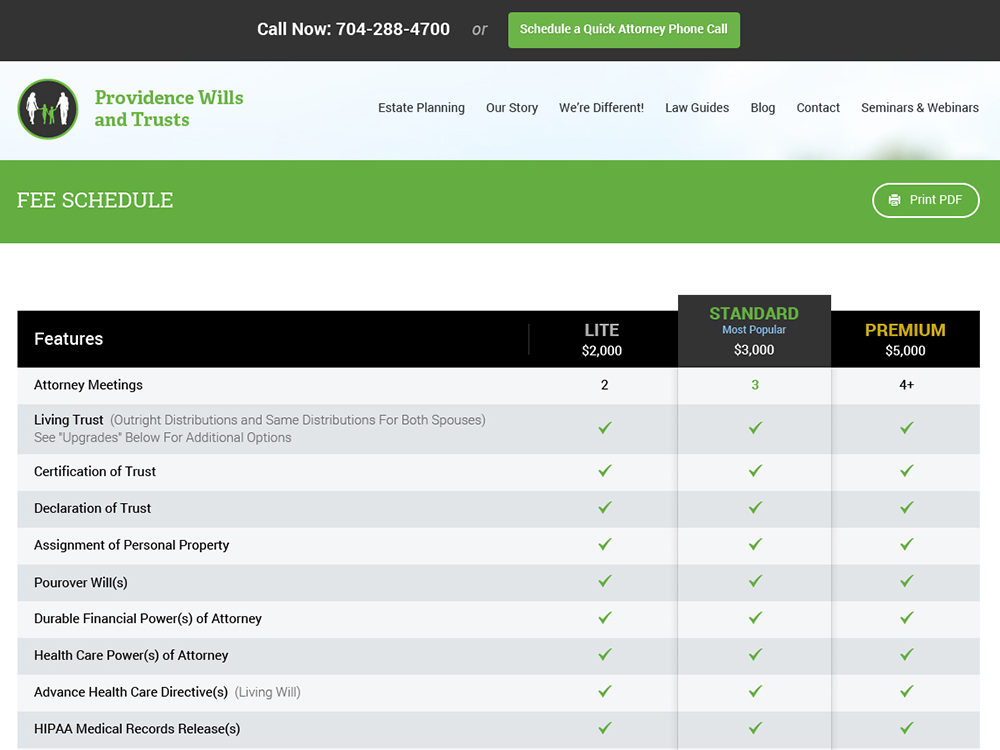 Flexible Pricing Table
As a part of PSD to WordPress conversion, the website also includes creation of a pricing table that looks awesome and is simple and easy for the client to update and modify in future. The client wanted to include the pricing table on "Fee Schedule" page to give an overview of the fee charged by the him.
To make it easy for the client to update, tweak and modify the fee tables, we opted to use TablePress. It is really simple and easy to create and manage beautiful tables with Tablepress. I want to give a shout out to Tobias Bäthge for building such a high utility plugin for building tables in WordPress.
Get in Touch
Want to discuss your ideas for a project or just want to say hi? Go ahead, we'd love to connect with you.
Please fill in the project details and we will get back to you within 12hrs.
Say Hello!
Based in Ontario, CA