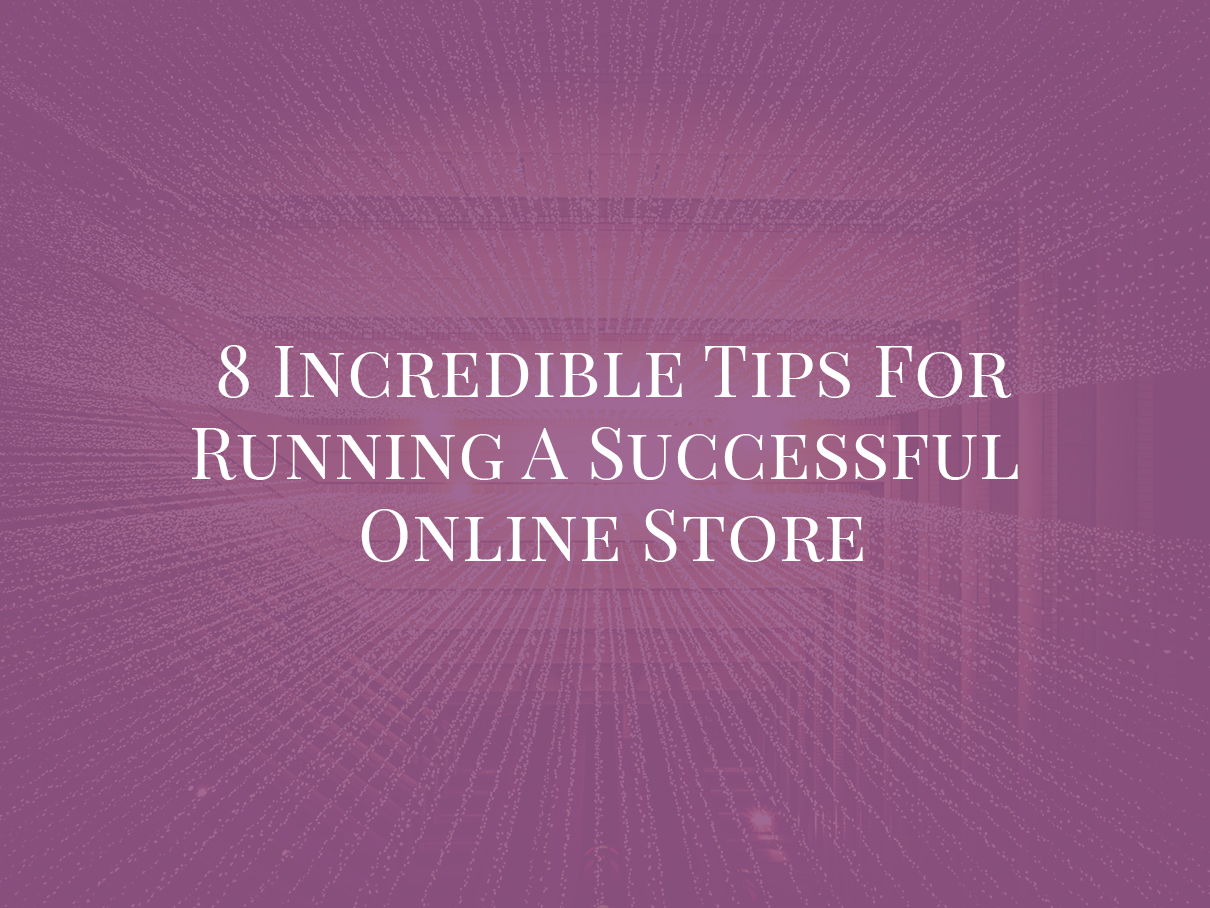 Selling online is a buzzword in 2017. Everyone wants to sell their goods and services online. Greater reach, better visibility and ease of transacting online have opened opportunities for both; the sellers as well as the buyers. The buyers are inclined towards purchasing online. They get more exposure in terms of choice, reviews, offers and pay back guarantee. And sellers are in stiff competition to provide nothing but the best. The best user experience, the best offers, multiple choices, fast-track delivery, so on and so forth.
And technology is backing them great time. Shopify apps, WooCommerce addons, EDD addons — just go through the list and you will have multiplicity of ideas for making the most of your online store.
Other than the technical side of things, here are some incredible tips for running a successful online store:
Let Pictures Emote

Clicking some amazing pictures should be your ultimate focus to attract customers. Pose your products in the best angle, best light so that it gets balanced light exposure. Also, remember to have the right backdrop wherein your product gets highlighted in the best possible way. If you are an amateur and going to click photos yourself, then make sure that you go for basic photography tutorials. Display pictures from every angle and maintain a 'zoom' option so that customers can analyze and buy the right product. Primarily, use large images to give them a better overview.

Narration Is Great For Business

It's very vital to narrate your story – especially of your brand in the best possible way. Remember to uphold tone and composure while narration. I am not just talking about your portfolio or the 'About Us' page, but your product descriptions should also strike a conversation with your customers. Your content should emphasize on the distinct and unparalleled features of your product and brand! While doing all this, remember to not exaggerate in any way. Readers appreciate simple and honest product descriptions, which clearly says what the product does (and what is doesn't).

Let Newsletter Cling Every Inbox

When a customer purchases from your online store, ask them to subscribe to your newsletter and get information about upcoming products. This is the great way of retaining the customers online. Newsletters help you in building the list of potential customers. You can easily reach masses as and when new product is launched and make it sell like crazy.

Support, Support, Support

There are so many questions that leave the customers baffled, but solving them to the fullest should be your utmost priority. Ease them from panicky situations and make them more comfortable. Don't limit your customer support to refund and free shipping. Be more proactive in communicating the customers in pre-sale as well as post-sale phases. Including live chat feature is a great option. Take initiative in helping the customer to choose products that suit their requirements. Include a FAQ page and provide sales and support details, and design it in such a way that will urge customers to contact you.

Let Customers Speak

Today, shopaholics voice their opinion – be it good or bad. In a way, it is a good sign because a seller, you get a chance to know about the shortcomings of your products and services. So, make sure that you take reviews and ratings from your customers. Reviews give you insights about the interests and demands of the customer. Moreover, it also gives you room for improvisation.

Search Engine Optimization For Better Visibility

SEO is one mechanism that helps your customers to get hold of your products and services through search engines. SEO is a must for e-commerce websites. Just take little efforts by optimizing your site content which will help the search engines to find you. Once this is undertaken, your ranking on search result will also take a leap and it will invite more visitors. If your website is powered by WordPress, consider Yoast SEO for optimizing sales pages. It takes care of technical side of things, and also helps you in writing better product descriptions. It helps you in targeting the right keyword and makes sure that you use that keyword appropriately.

Pamper Your Customers

Who wouldn't like coupons, offers, discounts? Every person, craves for these luxuries and you as a seller should catch their attention by providing the same. Give more emphasis on your "Power Buyers" because they deserve all the attention! Pamper them with goodies, credit points, vouchers, discounts and I am sure they'll be more than happy! Allow them to make a wish-list or allow them to compare the products so that it is easier for them to finally purchase. Keep your customers informed about the discounts and sales from time to time.

You can find plugin for each of these: Smart Coupons, WooCommerce Wishlists, Abandoned Cart, EDD subscriptions, countdown timers and so on.

Optimize The Performance Of Your Online Store

Google Pagespeed, W3TotalCache (WordPress specific), Content Delivery Network (CDN) are some of the common practices for speeding up your website. CDNs are a great medium to boost the speed of your website. They help in delivering your heavy files like – images and CSS files. Interestingly, these tasks are undertaken from a server that is optimized for speed and is also geographically closer to your users.

All these tools help in reducing page load times. Faster the loading time, lower the bounce rates. And all this translates to customer satisfaction and better ranking on Google search results.
It takes a lot of effort to run a successful online store. Your site needs to secure, use HTTPS, take regular backups and evolve from time to time. Keep an eye on your competitor and also on how your customers are interacting with your site. Integration with Google Analytics makes up for the bonus point.
Need help with building a successful online store? Let's talk.